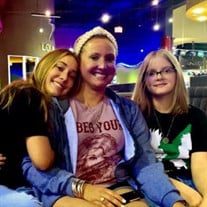 ROCKWALL, TX (July 23, 2021) Bliss Ferris, mother, wife, daughter, and friend, has joined her heavenly family. She will be remembered for her heart of service and love for others, especially her precious daughters, Bronwyn and Blythe, and her loving husband, James. She was a devoted daughter and friend to so many.
Bliss was a 5th generation Rockwall County resident. She attended Rockwall schools and graduated from Rockwall High School's class of 1998 with honors. Bliss was active academically participating in the National Honor Society, honors classes, speech and debate, and debated on the Lincoln-Douglas debating team. She was a Rotary Camp RYLA participant representing the Rockwall Noon Rotary Club. Bliss proudly performed as a Rockwall High School Stingerette from 1995-1998.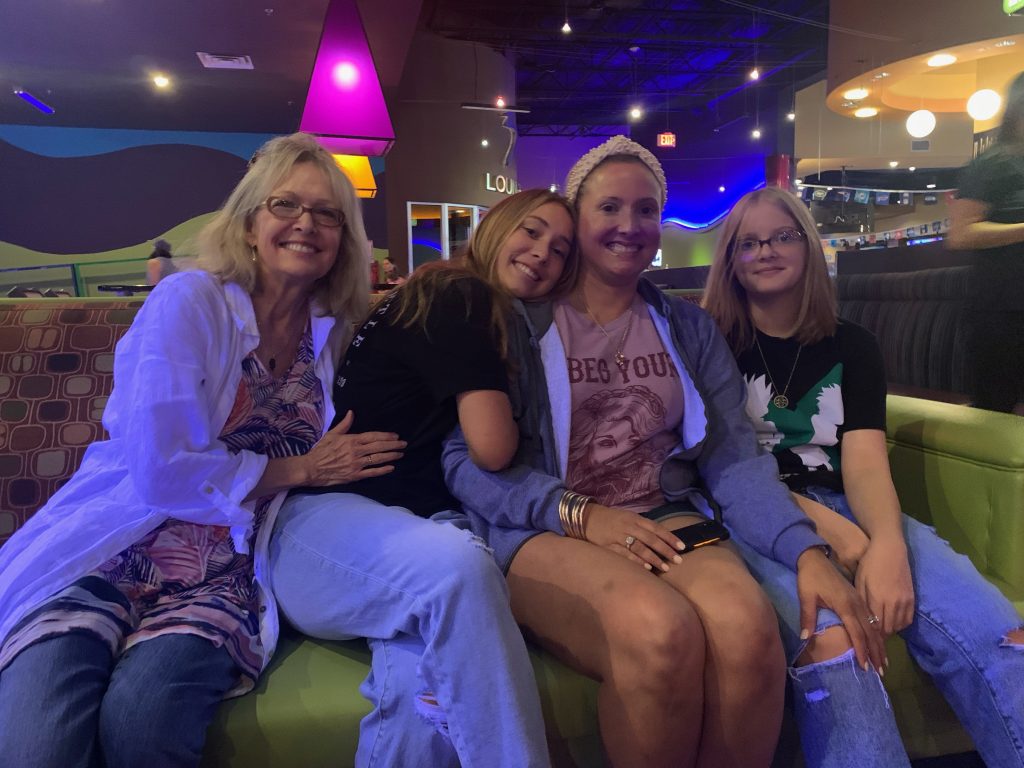 In addition to academics and drill team, Bliss began piano lessons at an early age and played throughout her high school and college years. She valued her piano ribbons and trophies. She greatly loved her school friends and teachers.After graduating from Rockwall High School, Bliss attended and graduated from Texas Christian University in 2002 with a B.A. in Journalism. She continued her support and love of TCU, the Horned Frogs, and all things purple.During one summer, Bliss worked for Congressman Ralph M. Hall as a Washington intern. Her grandmother, "Big Mother," joined her in D.C. that summer, and they enjoyed Washington with Mary Ellen and Ralph Hall. Bliss pledged membership in the Kappa Kappa Gamma Sorority. She attended college and pledged with several childhood First Christian Church camp friends. Later these women continued their friendships and were included in each other's weddings.After college, Bliss lived and worked in Ft. Worth. She was a Project Manager for Q Investments, worked in magazine publishing for the Magnolia Media Group, and worked in marketing for the Williamson-Dickie Manufacturing Company.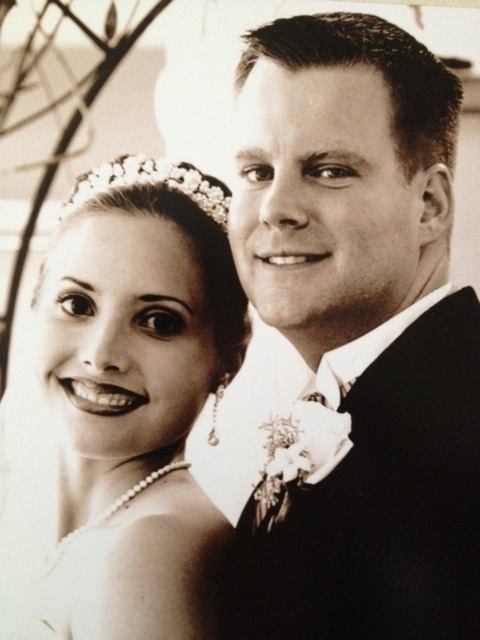 James and Bliss married on August 2, 2003, in Rockwall. Their first daughter, Julia Bronwyn was born in 2007 followed by Jocelyn Blythe in 2010. James and the girls were her world. Holidays were celebrations in the Ferris home, especially Christmas with special ornaments carefully placed on the tree, and her great grandmother's Nativity.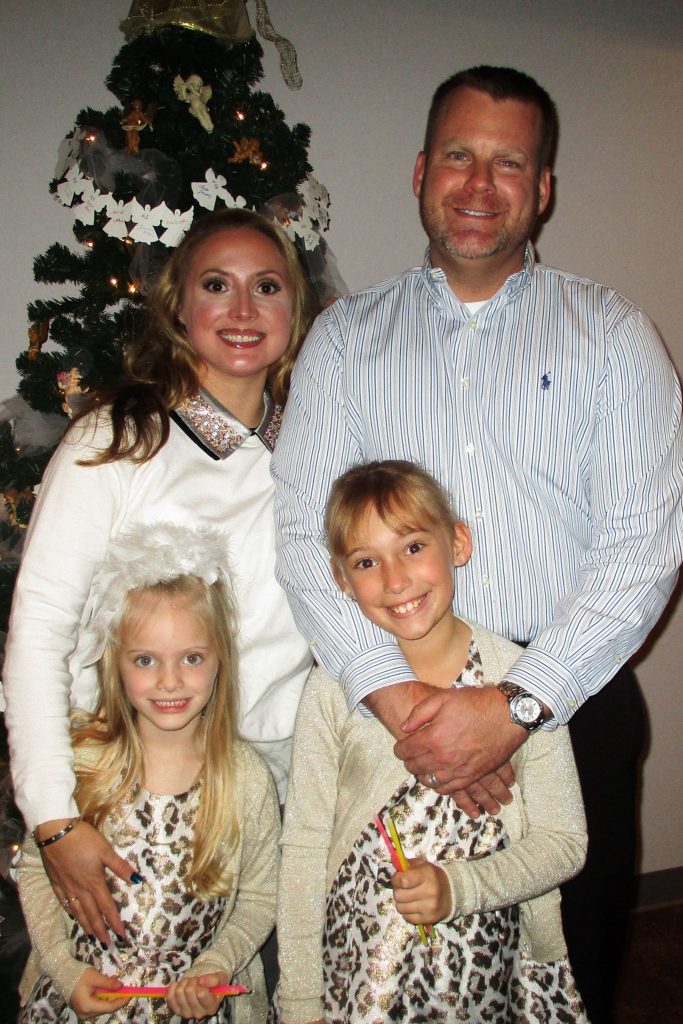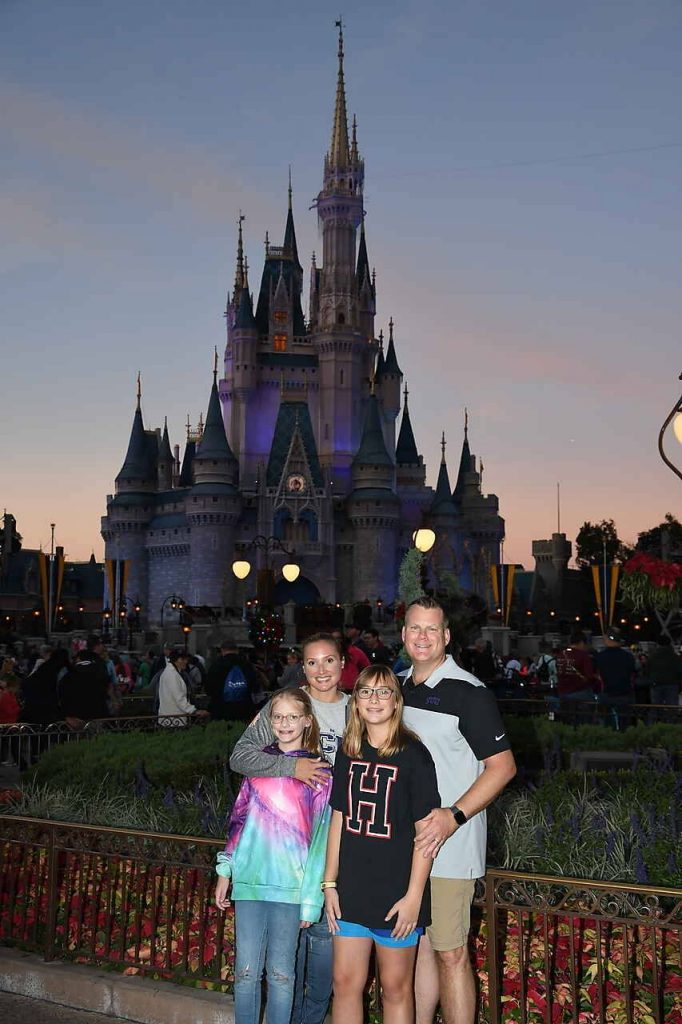 Bliss, James, and the girls loved to travel to Naples, Florida for the beach, Disneyworld, but her special love was New Orleans. Bliss loved the art, foods, music, and memories of New Orleans.
"This July 4th weekend, I hope we have or learn empathy. For me, my biggest life lesson is to never judge anyone until you've walked in his/her shoes. We all have struggles and can always help others, too. Never forget we all struggle." ~ Bliss Ferris, July 3, 2021
After returning to live in Rockwall, Bliss followed her girls to school where she loved working with students in the Pullen Elementary special education program. The students and her co-teachers were integral parts of her life.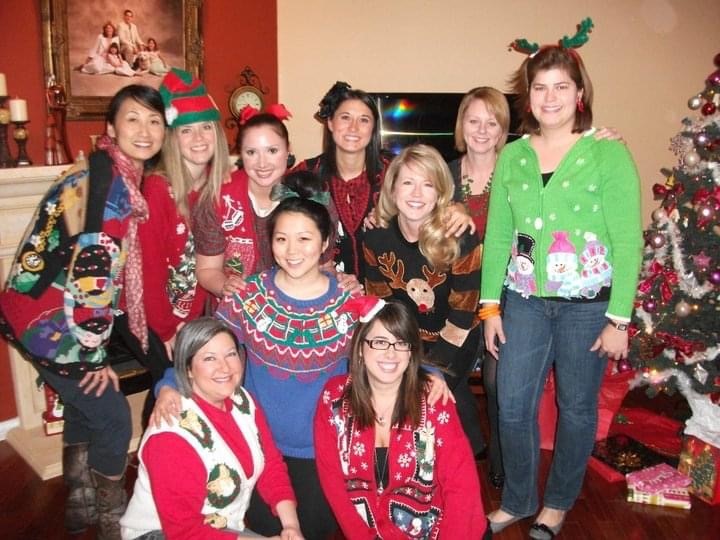 Bliss is survived by her loving husband of 18 years James Ferris; daughters Julia Bronwyn Ferris, and Jocelyn Blythe Ferris; mother Joy Bounds Murphy and husband Dr. Wilson Darell Murphy; father James L. Greenwalt, Jr.; sister Lauren Claire Mundy; uncle Doug Fretz and wife Donna; mother-in-law Elizabeth Ferris, cousin Benjamin Gorden, and the Sprinkle family cousins. She was preceded in death by her maternal grandparents Philip J. Bounds, Jr. and Jane Gorden Bounds; paternal grandparents James L. Greenwalt, Sr. and Jean L. Greenwalt; birth father William Ralph Fretz; aunt Jill Bounds; and father-in-law James William Ferris, Sr.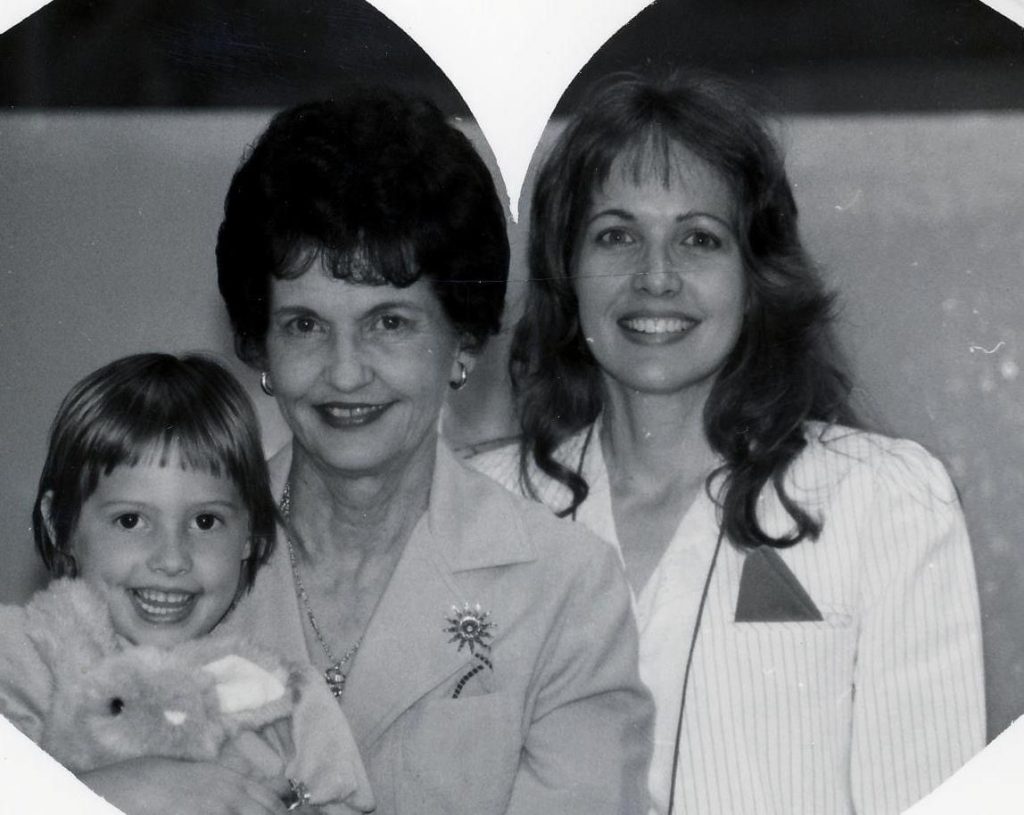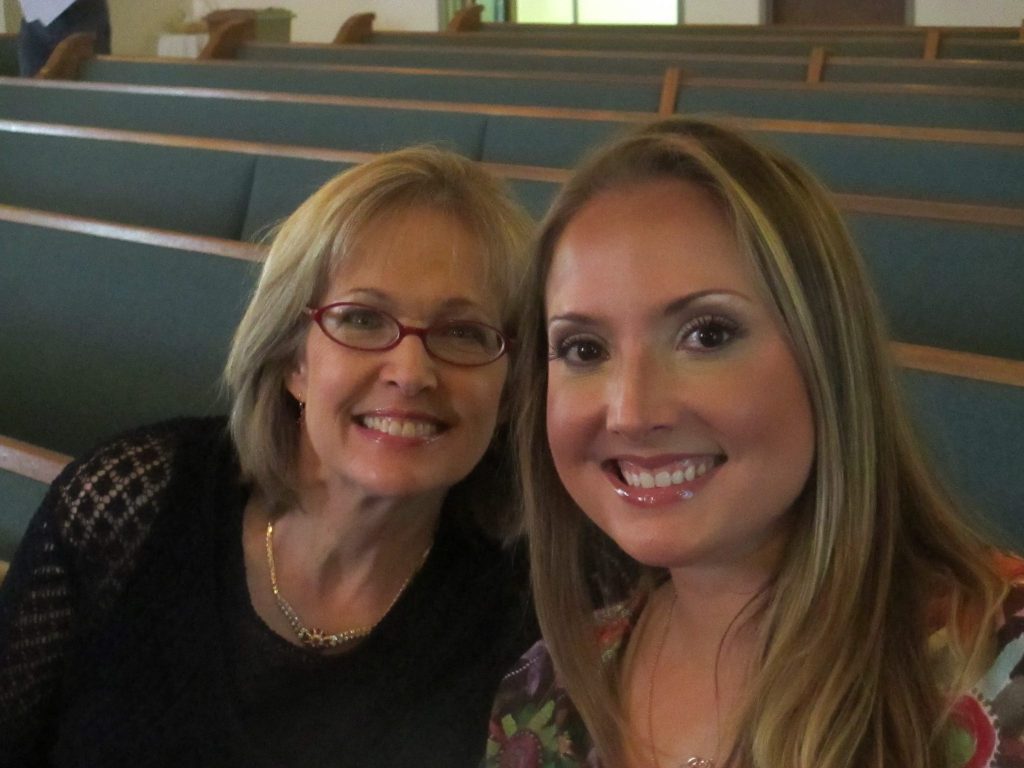 Memorial Mass and Inurnment
A memorial mass will be held 2:00 PM Thursday, July 29, 2021, at Our Lady of the Lake Catholic Church, 1305 Damascus Road, Rockwall, TX, 75087, officiated by Fr. Sean Martin. Inurnment will follow in Rockwall Memorial Cemetery. A gathering will take place at the church before the service beginning at 1:00 PM.
In lieu of flowers, if preferred, please donate to the Rockwall Animal Shelter, 1825 Airport Road, Rockwall, TX 75087, or donate to the Dorothy Smith Pullen Elementary School P.T.A., 6492 Farm to Market Road 3097, Rockwall, TX 75032.
Those wishing to view Bliss' full obituary or leave a tribute message may do so here.
Giving the ultimate gift
"Beautiful Bliss" gave the ultimate gift of life through her donation of corneas, tissue, and bone marrow. As always, she was thinking of helping, loving, and serving others. The family is thankful and grateful that over 100 people will benefit from her gift.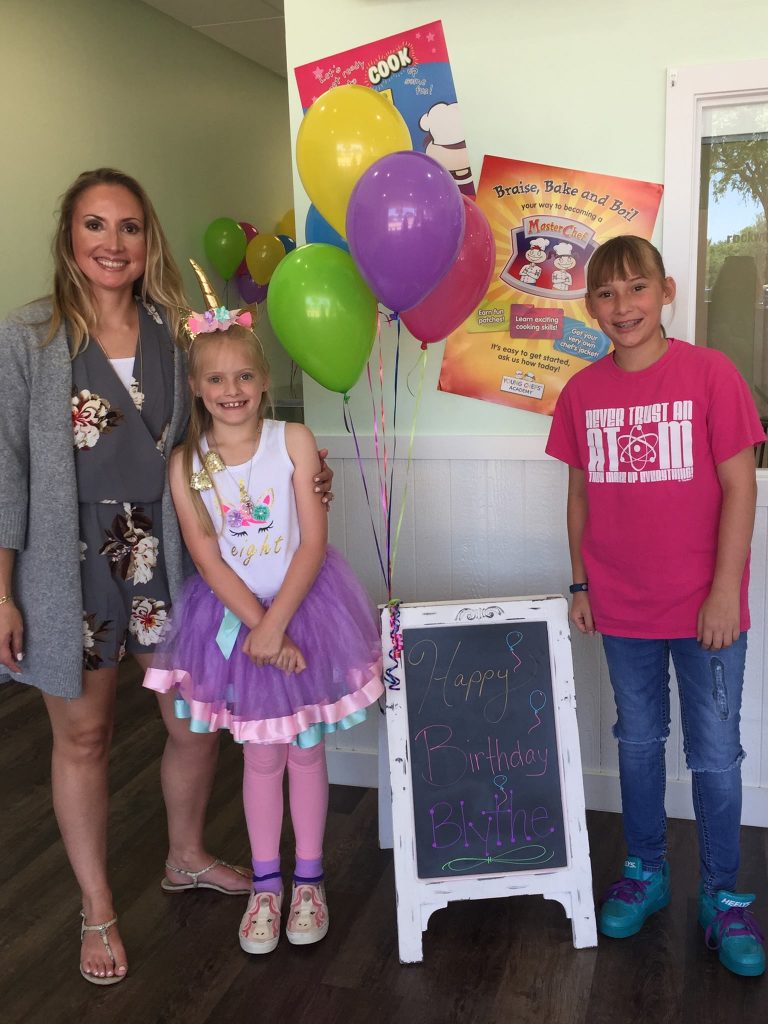 Family and friends will remember Bliss in many ways: Her love for James, Bronwyn and Blythe, family, and friends; her love for animals, five dogs and two cats, a rocking chair on her new back patio, New Orleans gas lantern, Blue Dog paintings, plants, beaded headbands, colored markers and stickers in her planners, literature, movies, art, history, southern heritage, a large leopard and hot pink iced tea mug, Bootsburgers, pearls, red lipstick, bling, jewelry, and nail polish. She was full of grace, beauty, and wisdom, and she will be remembered for her smile, for volunteering, for being smart, supportive, and polite and for her beautiful sense of humor.
"Growing up most of my problems were solved with the help from my Big Mama, a Bootsburger, and a Dr. Pepper. Though Big Mama is still with me in spirit, thank the Lord I still have Bootsburgers and Dr. Pepper!!!" ~ Bliss Ferris, June 14, 2021
Obituary, service information, and photos shared at the family's request. 
---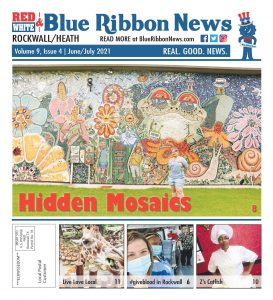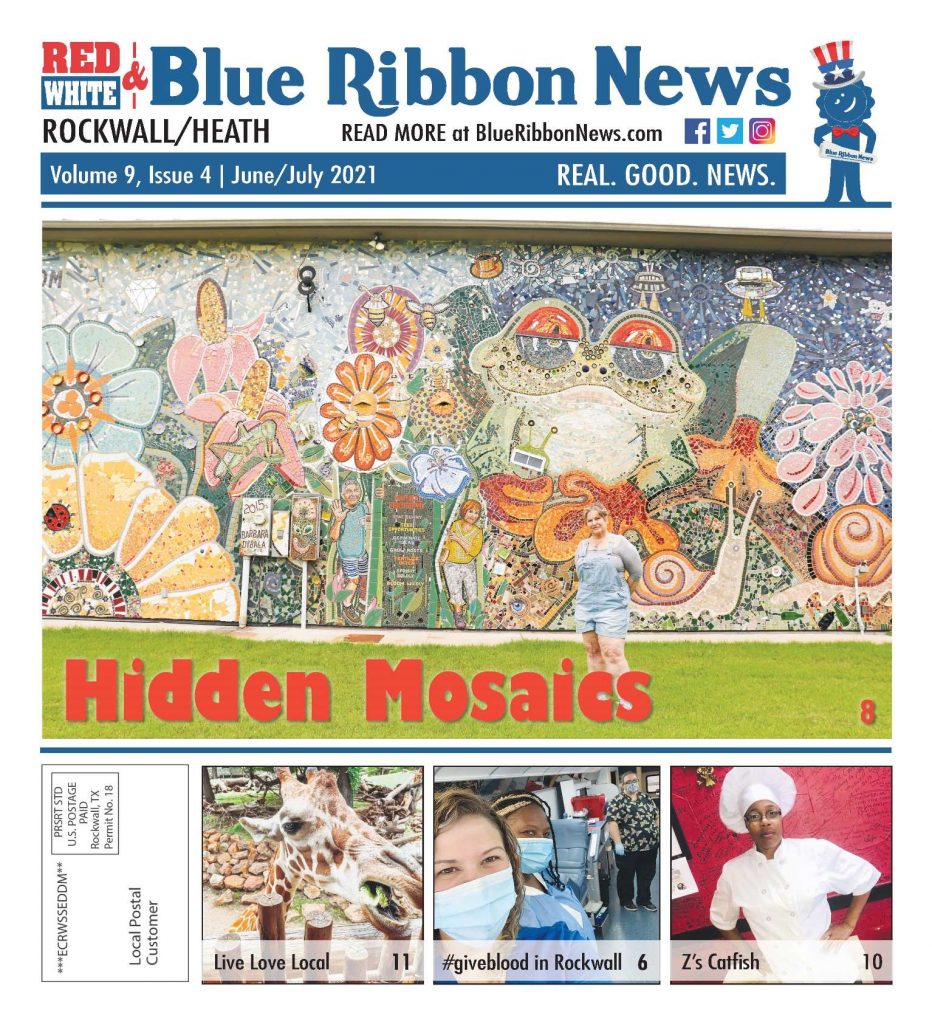 Our

print edition

delivers free to ~15,500 homes and businesses throughout Rockwall County, TX. Click image to view.
To share your good news and events, email editor@BlueRibbonNews.com.
Subscribe to our email newsletter here.
Advertising: 214-342-8000 or advertising@BlueRibbonNews.com.
---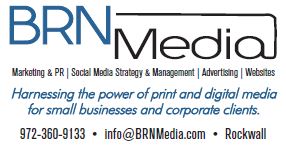 BRN Media is a multi-platform, full-service creative agency offering advertising and marketing services, social media management, and website development throughout Rockwall County and the Dallas area.