ROCKWALL, TX – Sept. 28, 2021 — Picture it: you're dangling more than 8,000 feet above ground, soaring at 95 miles per hour for a little over a mile and a half, with nothing below you but a vast valley and a winding river.
That's where Rockwall resident Ramon Olivo found himself some years ago, as he braved what was once known as the longest zipline in the world at a park in Puerto Rico. That would be El Monster, a zipline found at Toro Verde Adventure Park in Orocovis, Puerto Rico. At 1.6 miles long, El Monster once held the Guinness World Record for the longest zipline in the world (that title now belongs to Ras Al Khaimah's Jebel Jais zipline in the United Arab Emirates).
---
---
"Everything's in slow motion," said Olivo as he described the thrill ride. "You feel the air pressure, and when they brake you at the end that's when you really feel just how fast you were going. The experience shakes you a bit, but it's a really cool feeling and very exhilarating."
And when he finally reached the end of the line?
"I just had a smile on my face. It was like, wow!"
Olivo lives for thrills and adventures like that. The Puerto Rico native turns 50 years old this year, and to celebrate that milestone, he's undertaking a five-day, four-night guided backpacking trek through Yosemite National Park in the western Sierra Nevada mountains of Central California. The journey will take him through the beautiful Yosemite Valley for a grand total of around 30 miles, which includes a hike to the top of the famous El Capitan rock formation.
"I know I'm going to be walking uphill for five miles straight at some point," Olivo said. "And that's with carrying a 35- to 40-pound bag on my back!"
To train for this strenuous excursion, Olivo has been hitting the treadmills at the J.E.R. Chilton YMCA at Rockwall. He first started weight training at the Y with his 17-year-old son Daniel, a senior at Rockwall High School.
"After our training we would play racquetball, and we enjoyed that quite a bit," he said. "It was a way we could get cardio and build endurance."
---
---
Olivo has shifted his training focus to walking – and lots of it – in preparation for his upcoming Yosemite adventure. He recently underwent a 5.5-hour, 10-mile backpacking hike around White Rock Lake. At the Y, he walks the treadmill with a 30-pound bag on his back at a 15-degree incline for one and a half to two hours a day. He's lost 55 pounds since he started training.
"When I was younger, I used to do all kinds of crazy adventures on my own in Puerto Rico," Olivo said. "I didn't want to get to old age being out of shape, so I wanted to go back to what I used to feel."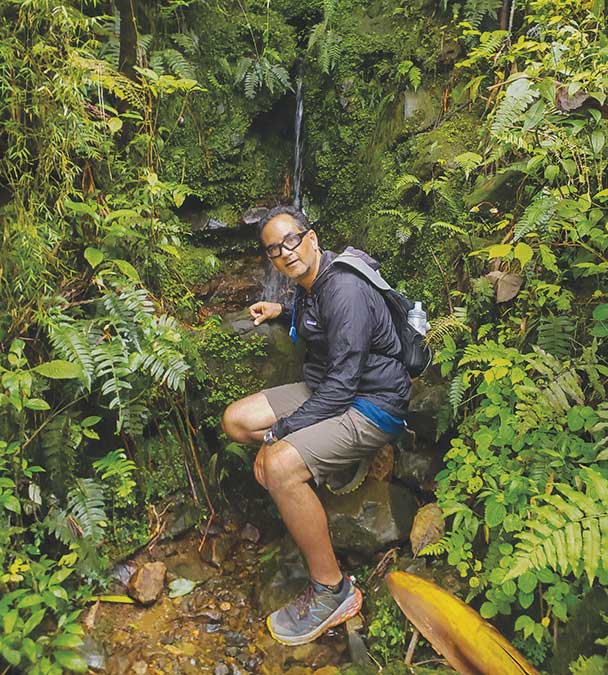 Besides the El Monster zipline, Olivo has also journeyed on a 12-mile, 6.5-hour hike up a mountain in the El Yunque rainforest in Puerto Rico. That's exactly the kind of adventure Olivo is looking forward to with his upcoming Yosemite trip. Even once the guided hike is over, he plans to stay an extra couple of days for a hike to see the Mariposa Grove of Giant Sequoias which features two of the 30 largest giant sequoia trees in the world.
"What better way to celebrate my 50th birthday than by doing something extreme like I used to," he said.
By Austin Wells, Blue Ribbon News. Courtesy photos and video.

---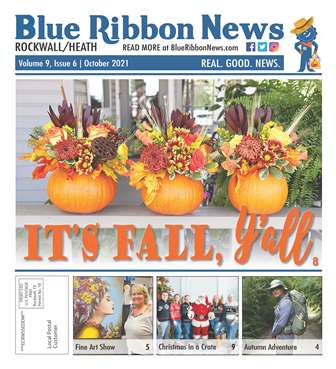 Our print edition is delivered free to ~15,500 homes in Rockwall and Heath, TX.
To share your good news and events, email editor@BlueRibbonNews.com.
Subscribe to our email newsletter here.
Advertising: 214-342-8000 or advertising@BlueRibbonNews.com.