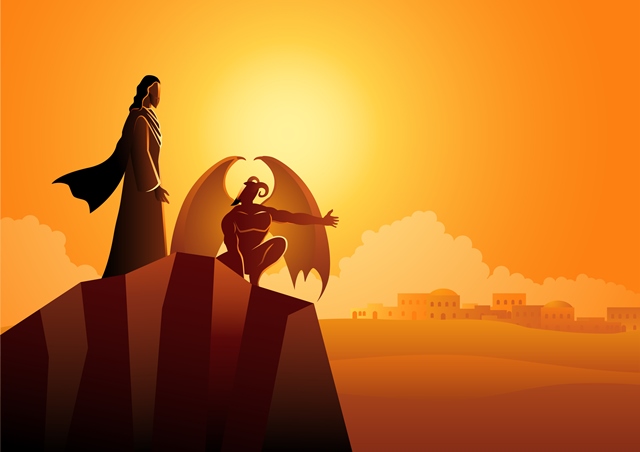 ROCKWALL, TX (Oct. 18, 2021) I once stood face to face with the devil, and I didn't like the looks of him. I suspected the figure in red was really the boy down the street. He only demanded candy, yet a slight shiver ran down my juvenile spine at the sight of his pointed tail bobbing in the night air.
Despite the little devil's frightful costume, I had no real fear. Without a children's Bible in those days, my spiritual understanding depended on some catechism and Sunday sermons that likely excluded scary themes. I may not have believed in Satan's existence.
Plenty of adults in our day doubt there's an actual devil, which is strange considering we see so much evil in the world. But I suspect a lot of the same folks also have a hard time believing in God. In this era of diverse and blended religious thinking, some would-be followers of God have "progressed" to a more refined view of him that leaves out any righteous wrath and punishment for sin.
Yet viewing God as merely benevolent isn't so new. Charles Spurgeon, a Baptist preacher in the 1800s, observed in his day the rejection of biblical truth in place of more palatable theology: "Man fashions for himself a god after his own liking… out of what he calls his own consciousness, or his cultured thought, a deity to his taste, who will not be too severe."
This popular view of God—all love and no judgment—discounts or dismisses the devil and demons. The term "fire and brimstone" is now antiquated, a throwback to tent revivals. The mention of sin, too, is becoming obsolete, replaced by "we all make mistakes sometimes." Perpetrators of evil are often viewed as "victims" of their times or circumstances.
Jesus, having come from heaven, had a clear view of both sin and the devil, who he described as, "a murderer from the beginning… a liar and the father of lies" (John 8:44*). Before his ministry began, Jesus was tempted by the devil and rebuked him by name, "Be gone, Satan!" (Matthew 4:10).
Jesus proceeded to cast out evil spirits in "many who were oppressed by demons" (Matt. 8:16). He sometimes attributed illness or disability to the devil, as when he healed a woman in a synagogue, "a daughter of Abraham whom Satan bound for eighteen years," (Luke 13:16).
Jesus knew Satan as a usurper, ruling over those enslaved to sin, but said, "He has no claim on me" (John 14:30). Through faith in Christ, and by the power of his indwelling Spirit, we can say the same.
"At present, we do not yet see everything in subjection to him. But we see him who for a little while was made lower than the angels, namely Jesus… that through death he might destroy the one who has the power of death, that is, the devil… For because he himself has suffered when tempted, he is able to help those who are being tempted" (Hebrews 2:8, 9, 14, 18).
The book of Revelation (20:2, 10) describes the end that awaits "that ancient serpent, who is called the devil and Satan… thrown into the lake of fire… forever and ever."
Meanwhile, the devil may show up at our front door, not with forked spear but disguised "as an angel of light" (2 Corinthians 11:14). Or he may seek a window of opportunity.
So, "Be sober-minded; be watchful. Your adversary the devil prowls around like a roaring lion, seeking someone to devour" (1 Peter 5:8).
*Scriptures from the English Standard Version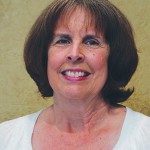 By Patti Richter. Patti writes and edits Christian faith articles and has co-authored Signs of His Presence: Experiencing God's Comfort in Times of Suffering (March 2019). Read more of her essays at blueribbonnews.com/category/faith.
---
---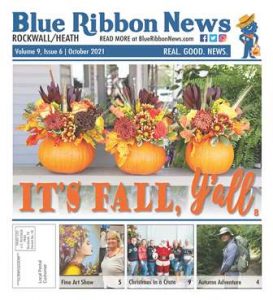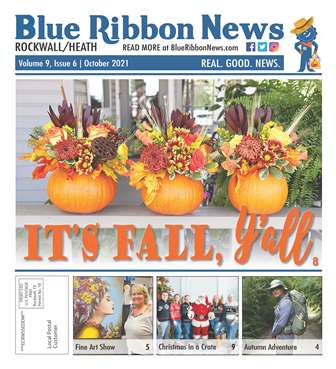 Our

print edition

delivers free to ~15,500 homes and businesses throughout Rockwall County, TX. Click image to view.
To share your good news and events, email editor@BlueRibbonNews.com.
Subscribe to our email newsletter here.
Advertising: 214-342-8000 or advertising@BlueRibbonNews.com.
---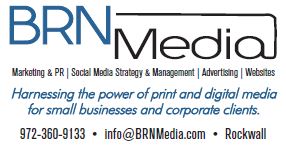 BRN Media is a multi-platform, full-service creative agency offering advertising and marketing services, social media management, and website development throughout Rockwall County and the Dallas area.