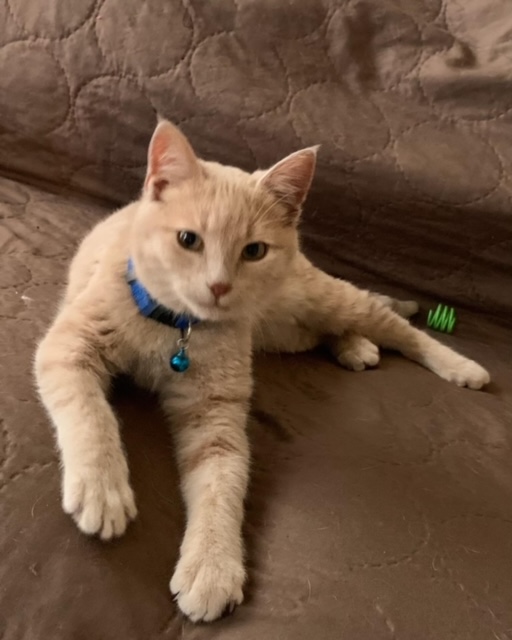 ROCKWALL, TX (Feb. 7, 2022) Meet Robin! This handsome kitten with his buff coloring and golden eyes is very easy-going, happy-go-lucky, friendly, and engaging.  He has a calm personality and is very sweet.  Robin is one of those kittens who rubs against his person and just melts and purrs when he gets petted. He is playful and enjoys being on laps for cuddles and a nap.
Robin is current on his vaccinations, microchipped, and neutered. He recently tested positive for feline leukemia.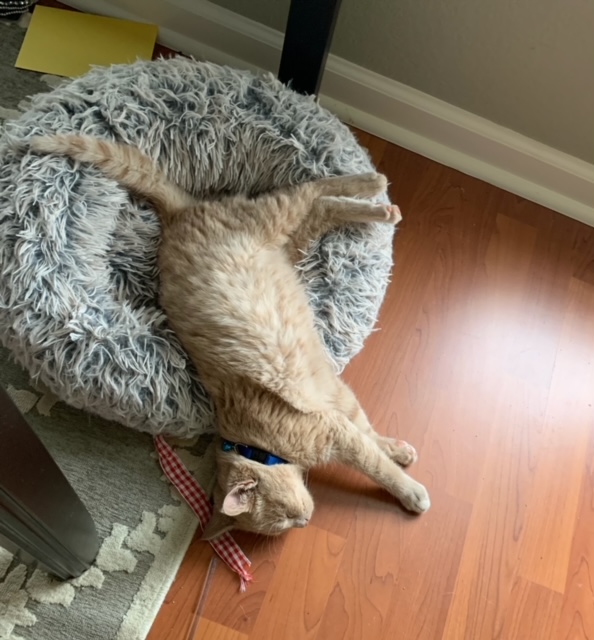 Feline leukemia is not contagious to other animals or people, but it can be passed through fluids to other cats. Cats with feline leukemia should live only with other FeLV+ cats or animals of a different species. Robin may have had a false positive (sometimes kittens are left with residual antibodies from their mothers, and Robin's 3 littermates all tested negative). He will need to be retested when he is a little bit older for a definitive answer. If Robin is a true positive, he may live a long and healthy life (that happens sometimes!), but he may not. 80% of cats with feline leukemia die within 3 years. It is the leading viral cause of death for cats.
Shelters don't test for feline leukemia, so most people bring FeLV+ cats into their homes without ever knowing. We do test in order to give people the benefit of the knowledge of future possibilities. We often find homes for FeLV+ cats with college students or others who are not sure where life will take them over the next decade and who embrace the idea of a more short-term pet committment. If you think Robin is your guy and you're willing to take a chance on the wide range of his possible outcomes, please contact Rockwall Pets at info@rockwallpets.com!
Submitted by Shari Thompson.

Our Blue Ribbon News Pet of the Week is proudly sponsored by Erin Neill, Agent, Hanby Insurance. Connect with her at 972-771-4110 or email erin@hanbyinsurance.com.
---
---
Our

print edition

delivers free to ~15,500 homes and businesses throughout Rockwall County, TX. Click image to view our latest issue.To share your good news and events, email editor@BlueRibbonNews.com.
Subscribe to our email newsletter here.
---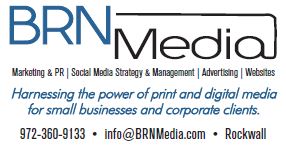 BRN Media is a multi-platform, full-service creative agency offering advertising and marketing services, social media management, and website development throughout Rockwall County and the Dallas area.