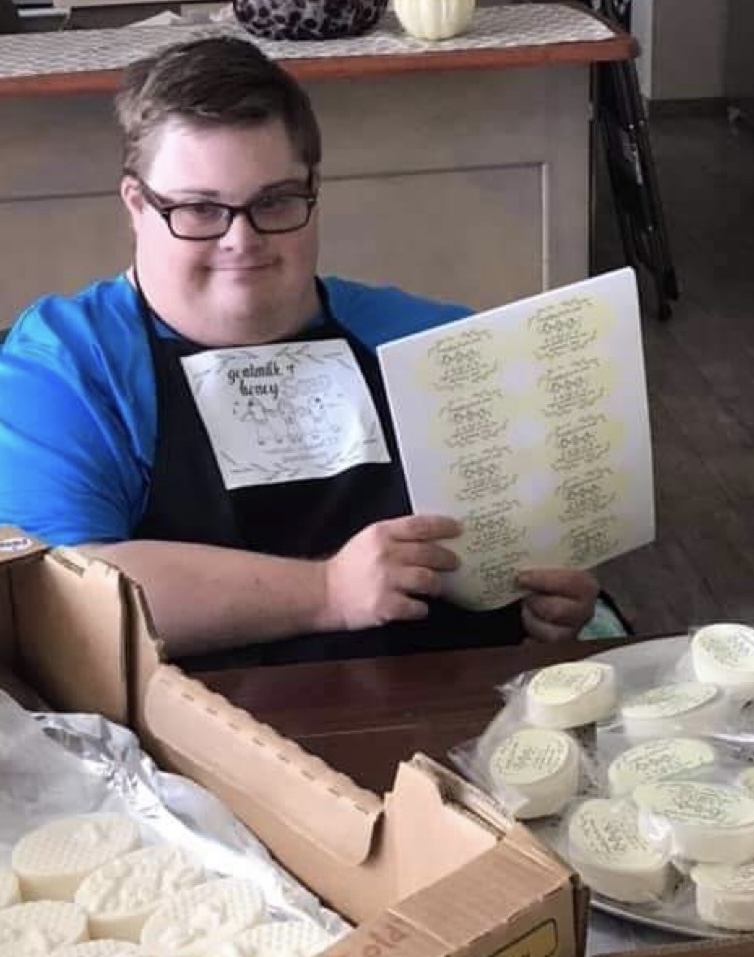 ROCKWALL/HEATH, TX (March 7, 2022) Zachary Wincent, a Heath, TX resident, was given the gift of eternal life on January 24, 2022. He was born in Milwaukee WI on October 23, 1988. He is survived by his parents, Mark and Marget Wincent of Heath TX, sister Zoe Hengst (Brett) of San Marcos TX, Cole Wincent (Beijing), his grandmother Mrs. Carol Cesarz of Greendale WI and loving aunts, uncles and cousins.
In his short life, Zach was a force for inclusion since his preschool years. He was the first child with DS integrated into a church preschool in his St. Charles IL community. Zach lived in Madrid as a preschooler, always taking a pail and 2 shovels to the park so other children would join in his play. He attended Spanish preschool, knowing the language of play. Returning to IL, his family started the first parent group in his school district, for families navigating the school system that had a child with a disability. This lead to creative modifications in his curriculum in elementary school and extended to his peers. He welcomed his little sister Zoe, adopted from Nantong China, and learned how to express love as a big brother. Zach was active in community theater classes in middle school and traveled to China to adopt his brother Cole who was waiting in an orphanage in Beijing. Walking the Great Wall, our family's message to all observers was the belief that every life is valued and deserving of inclusion.
If you knew Zach, you would smile at his love of musicals (Grease and HS Musical), Harry Potter and Lord of the Ring literature and was the rare supporter of Slytherin House, Snape, Voldemort and Gollum. Our favorite quote from Zach's IL neighbor and friend David, "I saw Zach be late to every class in high school because he was busy saying hi to all his friends in the hallway."
During his high school years, Zach was the first student with a disability to be accepted into the Peer Leader's program at his IL High School. He was a founding member of the first inclusive club at his HS- TEAM Polaris. His most beloved group during those teen years was assistant to the St. Charles North HS hockey team; those young men changed Zach's life with their authentic friendship. As a sign of schoolwide support, Zach was elected prom king in his Senior year, 2008, when inclusive practices were just emerging. Zach was a Special Olympics swimmer and won medals for his back stroke on the Fox Valley Special Recreation team. He attended Elgin community college.  Zach continued his love of musical theater after a move to TX, as a STAR player at Rockwall Community Playhouse. He enjoyed 6 years as host at Olive Garden, Rockwall and attended a day program at My Possibilities in Plano, TX.  When the pandemic hit, the isolation at home and lack of a meaningful occupation was distressing.
Using creativity and focusing on strengths, Zach (with assistance from his mother, a pediatric OT and father, a business executive) started up an organic soap business, to become an owner and maker of a quality product. It was a natural fit, as Zach loved science and working with his hands. He made small batches of organic soap that would bring a bit of selfcare to those stressed. Zach grew his business through a listing on the NDSS website, "Self-advocate small business section".  He networked on FB, IG, local newspapers and national podcasts. He even helped sponsor the NY Buddy Walk with NDSS, having his logo added to the participants t-shirts for this event in 2021. Zach was well known at our local Farmer's Markets, congratulated by our State Representative Holland and city Councilman New for his advocacy. Zach grew his business 300% in his final quarter. He received a grant (9/2021) from "Synergies Work" of Atlanta to help expand his business operation. Zach's favorite soap was the peppermint recipe- it reminded him of Christmas.
We want to honor Zachary's courageous leadership in the sphere of inclusion and in the self-employment space as proprietor of his own organic soap company, www.SoapbyZach.com
To honor Zachary's legacy, we are creating scholarships for entrepreneurs with DS who are starting a small business through the National Down Syndrome Society. We welcome donations for this important cause.
Memorial Services will be held in Greendale WI for family and friends and in LaFox IL with Zach's church family, neighbors and classmates at the United Church of Christ in June.
 "Lord, you are our Father; we are the clay and you are the Potter, we are all the work of your hand." Isaiah 45:9 
Submitted by Marget and Mark Wincent of Heath. 
RELATED STORIES
On the Jumbotron in Times Square: NYC's Buddy Walk to feature Heath entrepreneur's organic soap business
Local young man starts up artisan soap business in response to isolation from COVID
---
---
Our

print edition

delivers free to ~15,500 homes and businesses throughout Rockwall County, TX. Click image to view our latest issue.To share your good news and events, email editor@BlueRibbonNews.com.
Subscribe to our email newsletter here.
---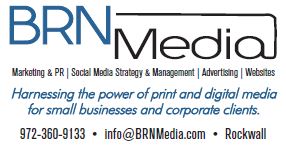 BRN Media is a multi-platform, full-service creative agency offering advertising and marketing services, social media management, and website development throughout Rockwall County and the Dallas area.