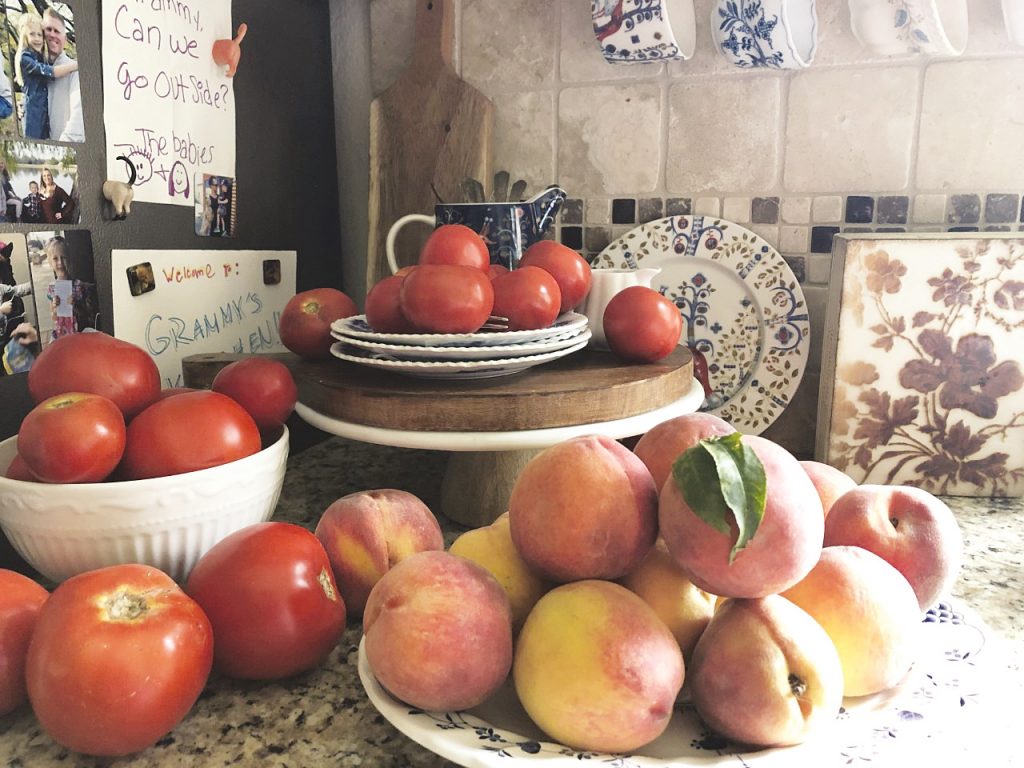 ROCKWALL, TX (May 5, 2022) Three o'clock afternoon quiet suddenly shatters in cacophony; the salvo of the storm door being yanked open, and we are bombarded by ten and six-year-olds; delirious with giggles and pokes and summer fun and armfuls of backpacks, Harry Potter blankets and the flap flap of flip flops announcing that the peace is broken. It will be fun and games, and cheesy British accents for the next twenty-four hours. Cringing in terror, the house braces herself as 5,000, or perhaps only two pairs of feet stomp up the stairs to dump backpacks.
I shake my fuzzy nap brain, and my face breaks into auto-smile, for who can hold back a grin at the first sound of grandchild voices? The nonsense carries on and I wander from the sunshine and soft whiteness of my bedroom, a wee bit rueful at the shortening of my summer afternoon snooze.
Running feet above signal a change is ensuing. Doors slam, and still faceless voices call out "Gram!! Have you seen my swimming suit?" In minutes the pounding feet make their way back down, scrambling for beach towels that they know will have been washed, dried and are rolled on the closet shelf.  Blue with red crabs for one and cabana stripes of red and white for the other.
A quick hug for a Gram as the small hooligans advance through the kitchen, heading for cool, blue waters. Operations halt, fresh summer peaches are spotted out on the blue and white platter! Without a care, knowing they are meant to consume the juiciness, fingers grab and rinse the fuzzy fruit, wasting only seconds before the juice is dripping down her chin.  Another peach is juggled and rinsed for her small male minion.
Out the black door they speed, with a squeeeeak and a bang to close, calling "Bob's out" as the cat follows close behind. Voices fade and towels drop on waiting chairs, bare feet race up the stones to the water.
By tomorrow night I'll be a limp rag lying prone on the sofa. I'll have prepared 20 tacos, washed and trimmed countless strawberries and refilled lemonade cups until I am blue in the face. I'll have repeated the perpetual refrains "where is your wet swimsuit?" and "come put your popsicle wrappers in the trash" until I can no longer hold a coherent conversation. Several knockdown drag outs will have been refereed, hurt feelings soothed and I'll doubtless lead at least one Come To Jesus meeting. I'll spend time locating missing shoes and lost shorts, and finding spare sets of pajamas, because packing oodles of lotions and potions, air buds, diaries, a floppy Puppy and a Tiger with nappy, odiferous fur; take priority over remembering to include pj's in the backpacks. I'll have given hugs and stolen kisses to foreheads as growing grandbabies wince; the price of hanging at Grammy's house. The Labrynth board will make its way out and a six-year-old with a grin, will triumph at beating his Gram at the brain game. I'll protest aloud, while internally jumping for joy that he will match or perhaps overcome his sister's prodigious smarts.
They'll be tucked into comfy beds and snicker to themselves, somehow thinking that I am unaware of the books and flashlights hidden under the covers. I wonder if they speculate in the mornings about how the flashlights get switched off in the night and the books piled on the nightstand? These things just take care of themselves at Gram's.
We'll resume festivities in the morning.
This is summer daze.
By Sally Kilgore of Rockwall. Sally is a former resident of Rowlett, and a recent transplant, across the lake, to Fate, Texas. She is married to her long time flame, Chris Kilgore. When not writing, gardening, filling in at the local flower shop or hanging out with grandkids, Sally devotes her time to serving Bob Kilgore, a generously sized, Tuxedo cat with panache.
Read more of her column, Kukka (Finnish for bloom or flower) at BlueRibbonNews.com. Get in touch with Sally via email at sallyakilgore@gmail.com.
---
---
Our

print edition

delivers free to ~15,500 homes and businesses throughout Rockwall County, TX. Click image to view our latest issue.

Subscribe to our email newsletter here.
---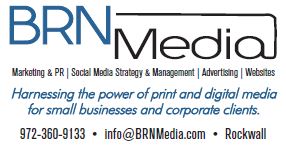 BRN Media is a multi-platform, full-service creative agency offering advertising and marketing services, social media management, and website development throughout Rockwall County and the Dallas area.