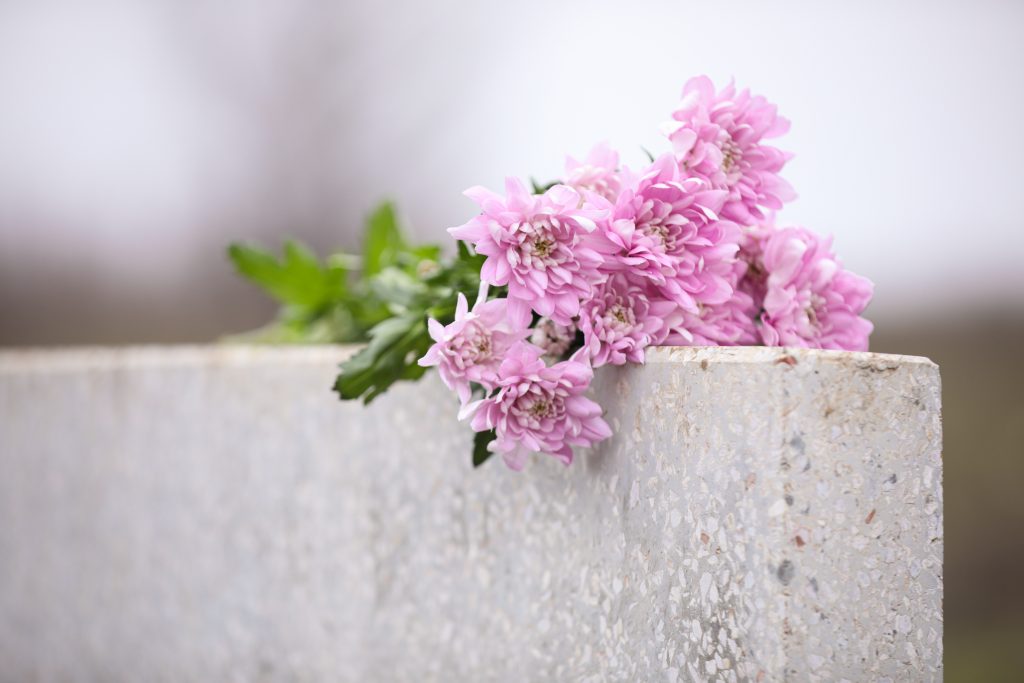 ROCKWALL, TX (May 5, 2022) The events of births decreased while the numbers of deaths climbed during our pandemic years. And many of us attended more funerals than weddings. Yet we have none other than King Solomon to tell us, "It is better to go to the house of mourning than to go to the house of feasting" (Ecclesiastes 7:2*).
Losing a family member or friend offers the better perspective—an eternal one. These solemn events serve to remind us that "all flesh is like grass and . . .  grass withers" (1 Peter 1:24).
Personally, having lost both parents and my mother-in-law during that prolonged season, I'm more aware that the line ahead of me is shrinking—the graveyard is in view, and it's waiting for me. This season has also led me to a fresh examination of the fifth commandment, "Honor your father and your mother" (Exodus 20:12).
It seemed that some file drawer labeled Conversations with the Parentals sprang open in a storage vault of my brain. Like an old jukebox that plays records for dimes in the coin slot, my mind cranked out long-forgotten discussions. I recalled arguing with my father about our different beliefs in purgatory after death. I remembered responding with rude silence after my mother said something I didn't like. I re-heard my mother-in-law's kind but firm admonition to me at the kitchen table, which I hadn't appreciated at the time.
It helps that my dishonoring behavior was mostly in my younger years. As my own children grew, "Honor your father and your mother" appeared in bold font. Despite this heightened awareness, I missed some opportunities to show my parents greater respect before the books closed on those relationships.
Today's culture often undermines respect for parents. And modern psychology provides us with reasons to blame Mom and Dad, who surely contributed to our issues. (This means our parents could likewise point backward to blame their parents, etc.)
The Bible, however, offers no exemptions in obeying God's commands. Though Jesus' coming served to clarify and fulfill the law, the Ten Commandments did not become obsolete through his atonement for sin. In speaking of honoring parents, Jesus warned religious leaders their worship was in vain if they disparaged their parents and avoided caring for them (Matthew 15:3-9).
It stands to reason that honoring our parents—whether they are admirable or much less so—is the best practice we have for representing God's love in an imperfect world. After all, there are other imperatives given to followers of Christ: "Live… as servants of God. Honor everyone. Love the brotherhood. Fear God. Honor the emperor" (1 Peter 2:16-17).
Respecting our parents and leaders is not about their worthiness but about pleasing God, who knows what we all need. It doesn't mean we trust them blindly or pay false homage. It means instead that we yield ourselves to honoring those God has placed over us. We cast off any arrogant, I-know-better attitude; nix any sarcasm or rolling of eyes. It means we listen quietly without interrupting them. We control our tongue, forgive real or perceived wrongs, and choose to be at peace with them. If we practice these things, we may well find that we have become the greater beneficiaries.
And that reminds me: God's fifth commandment also includes a promise: "that it may go well with you and that you may live long in the land" (Exodus 20:12; Ephesians 6:3). Obeying this one command may indeed keep the grave at a distance—until heaven is in view and we're ready for it.
*Scriptures from the ESV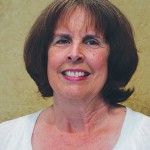 By Patti Richter. Patti writes and edits Christian faith articles and has co-authored Signs of His Presence: Experiencing God's Comfort in Times of Suffering (March 2019). Read more of her essays at blueribbonnews.com/category/faith.
---
---
Our

print edition

delivers free to ~15,500 homes and businesses throughout Rockwall County, TX. Click image to view our latest issue.

Subscribe to our email newsletter here.
---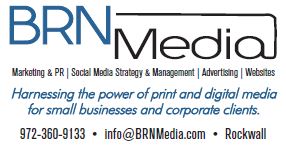 BRN Media is a multi-platform, full-service creative agency offering advertising and marketing services, social media management, and website development throughout Rockwall County and the Dallas area.