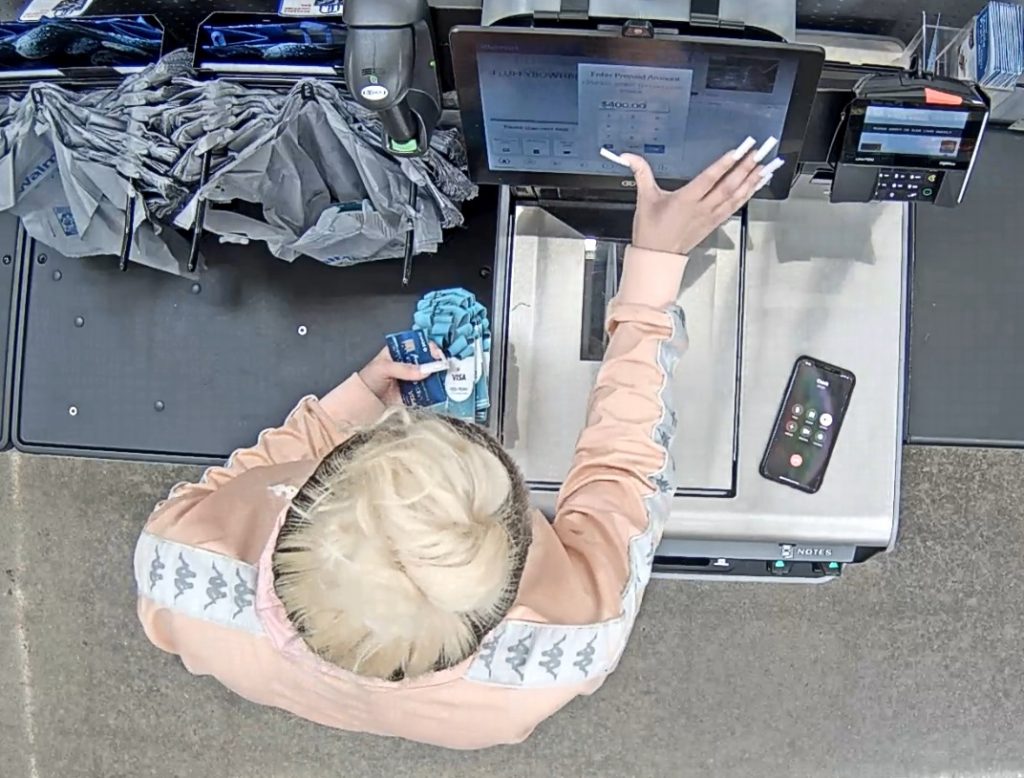 ROWLETT, TX (Aug. 30, 2022) The Rowlett Police Department reached out through social media today for the public's help in identifying a suspect:
Rowlettonians! Assemble!!!
Hopefully the overdramatic intro caught some of y'alls attention because we need your help, news team! We had a person steal a mother's purse while she was taking her child to the restroom while visiting one of our amazing parks and that doesn't sit well with us.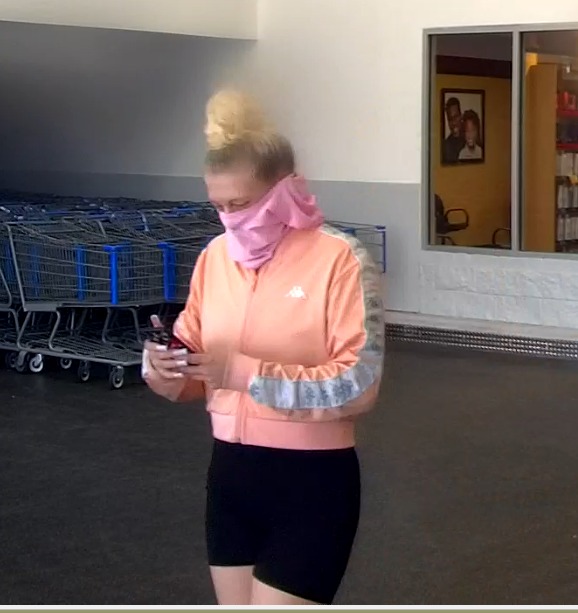 As one does with stolen credit cards, this person galivanted right down the street to our Wal-Mart and within 20 minutes of the theft, used our victim's cards to the tune of $2400!
Thankfully, our Wal Mart is extremely helpful and accommodating and provided us these still shots from the purchaser and that, my friends, is where you come in, because I haven't the foggiest of who this person with a pink shirt tied around her face is. As best as I can tell, she has dyed blonde hair but is a brunette at heart (or at least her roots are brunette), long sleeve Kappa peach shirt zip up pull over, black spandex shorts and floral print slides with some loooooong white fingernails.
I was hoping it was maybe a mistake like 'oh I thought those were my credit cards that I had left in your purse even though they have your name on it, my bad I only scanned it the one time,' but this person bought 6 $400.00 gift cards and swiped the Victim's card several times so that defense is probably not gonna fly. after three equal payments of $809.88, she then conceals the gift cards and Victim's credit cards in the front of her shorts and leaves.
If you recognize this person or are in fact this person please contact Detective Kenneth Hughes at either khughes@rowlett.com or his new and improved number of (469) 984 1081. He would love to chat with her about certain choices that were made this day.
Thanks again y'all for always stepping up and assisting on these to help hold those who wrong our citizens accountable. When we make it harder for criminals to get away with crime in our city, maybe next time they think twice before negatively impacting one of ours.
---
Our

print edition

delivers free to ~17,500 homes and businesses throughout Rockwall County, TX. Click image to view. To share your good news and events, email editor@BlueRibbonNews.com.
Subscribe to our email newsletter here.
---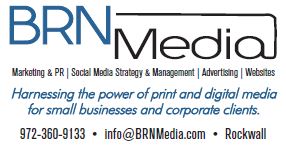 BRN Media is a multi-platform, full-service creative agency offering advertising and marketing services, social media management, and website development throughout Rockwall County and the Dallas area.