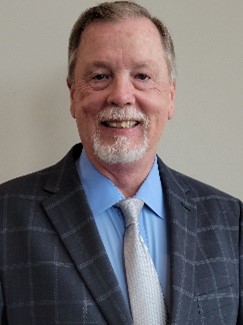 ROWLETT, TX (Aug. 8, 2022) – On August 5, 2022, Rick Sheffield, Executive Director of the Rowlett Housing Finance Corporation, received certification as a Rental Housing Development Finance Professional (RHDFP) from the National Development Council (NDC).
RHDFP Certification is a professional credential given to individuals who successfully complete NDC's intensive rental housing development finance training series. The (RHDFP) certification program is a rigorous, three-course training series that explores the skills essential for the successful practice of rental housing development.  Critical skills developed through the series include using lender underwriting criteria and rates of return demanded by private equity investors to maximize debt and equity attraction; pro forma income and expense analysis; utilizing tax credit programs for affordable and historic projects; negotiating and problem-solving skills; and, deal structuring techniques.  Participants in the RHDFP certification program build the capacity to translate development opportunities into results for their communities.
The three RHDFP Certification Program courses range from three to five days in length and concludes with an exam. Upon successful completion of all three courses, the candidate is awarded RHDFP Certification.
Sheffield has been the Executive Director of the Rowlett Housing Finance Corporation since January 2019.  He holds an Associate of Science Degree in Computer Networking, a Bachelor of Science Degree in Electronics Engineering Technology, and an MBA.  He served his hometown city of Rowlett, TX in elected and appointed positions on the City Council and the Planning and Zoning Commission for fifteen years.  Rick also has been a residential real estate broker for many years and serves on the Boards of Directors for the Texas Association of Local Housing Finance Agencies and the Texas Affiliation of Affordable Housing Providers.
NDC's work focuses on HOMES, JOBS, and COMMUNITY. Founded as a national nonprofit in 1969, NDC has worked for 46 years at fulfilling its mission to increase the flow of capital for investment in low-income communities. NDC directs capital to support the preservation and creation of affordable housing, the creation of jobs through training and small business lending and the promotion of livable communities through investment in social infrastructure. NDC's products and services are deployed for the benefit of our municipal and nonprofit partners in both urban and rural low-income communities.
NDC has provided training to over 70,000 professionals working in the fields of economic and housing development. Participants come from diverse backgrounds including city and state governments, public agencies, community-based organizations, professional organizations, and banks.
NDC is headquartered in New York City with offices in Washington, DC, Seattle, WA, Cleveland, OH and Edgewood, KY. For more information about NDC, please visit: www.ndconline.org/.
Submitted press release by Rowlett Housing Finance Corporation, edited for publication in Blue Ribbon News. 
---
---