(Nov. 28, 2022) Blue Ribbon News was invited to opening night of Cirque du Soleil's first ever Christmas show – a spectacular showcase of sight and sound featuring everything from breathtaking aerial performances and high-energy acrobatics to fantastical snowball fights and playful, hoop-diving reindeer games.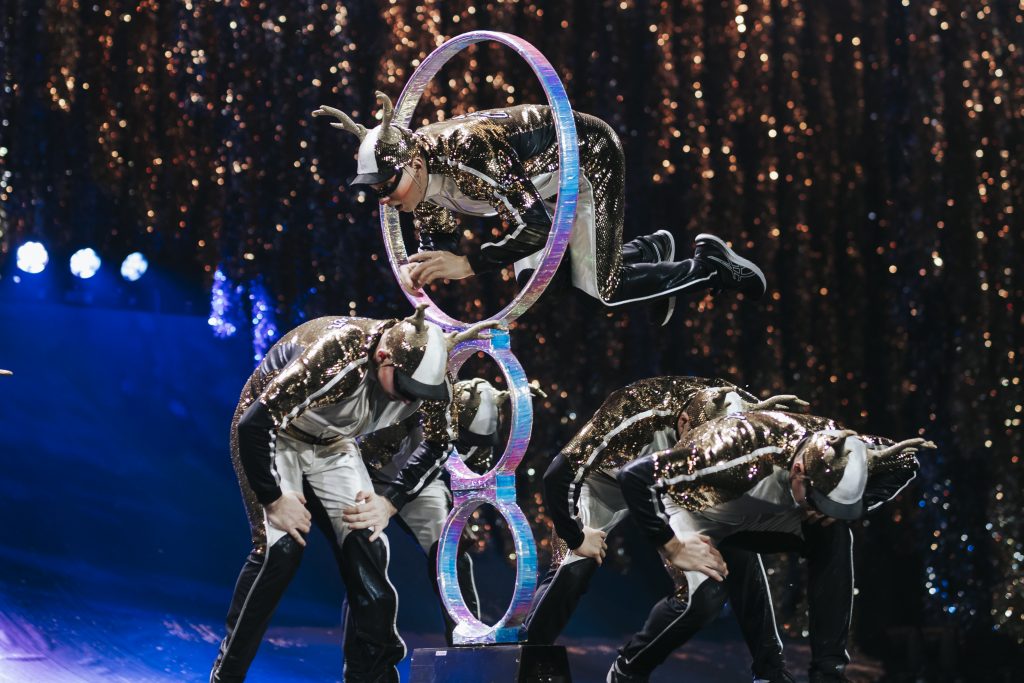 'Twas the Night Before, which runs through December 11 at Texas Trust C.U. Theater in Grand Prairie, is billed as a "festive flurry of love and cheer created especially for families" – but that does not even begin to describe to the wonderous adventure we experienced!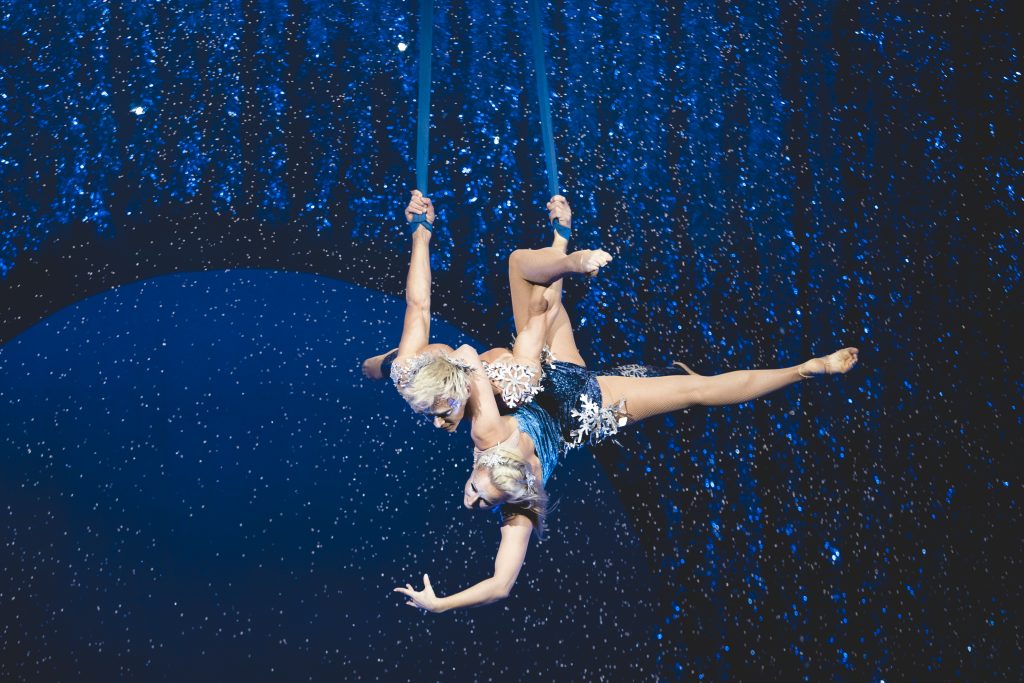 Based on the classic poem "A Visit from Saint Nicolas" by Clement Clarke Moore, the show centers on a jaded young girl who rediscovers the magic of Christmas. The production requires 800 man-hours to load in 100 tons of equipment, with 26 men and women from 14 different countries performing.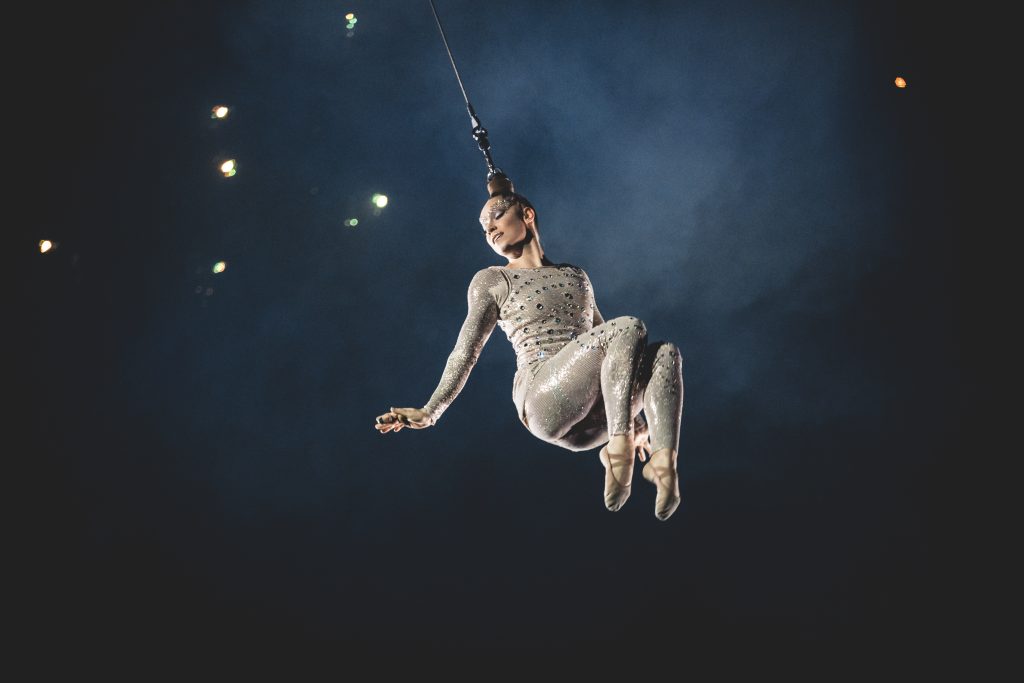 The artist performing the Hair Suspension act performs approximately 100 turns. At top speed, she spins at seven turns per second. Her hair can withstand 250 lbs. of pressure.
From the moment the curtain opens to the final act, the audience is drawn into a winter wonderland of mesmerizing motion with over 12,200 linear feet of garland; more than 5,000 cubic feet of artificial snow (that's equivalent to five large dump trucks full!); a soundtrack comprising 41 pieces of music (29 of them original); and a host of whimsical characters in colorful, hand-crafted costumes.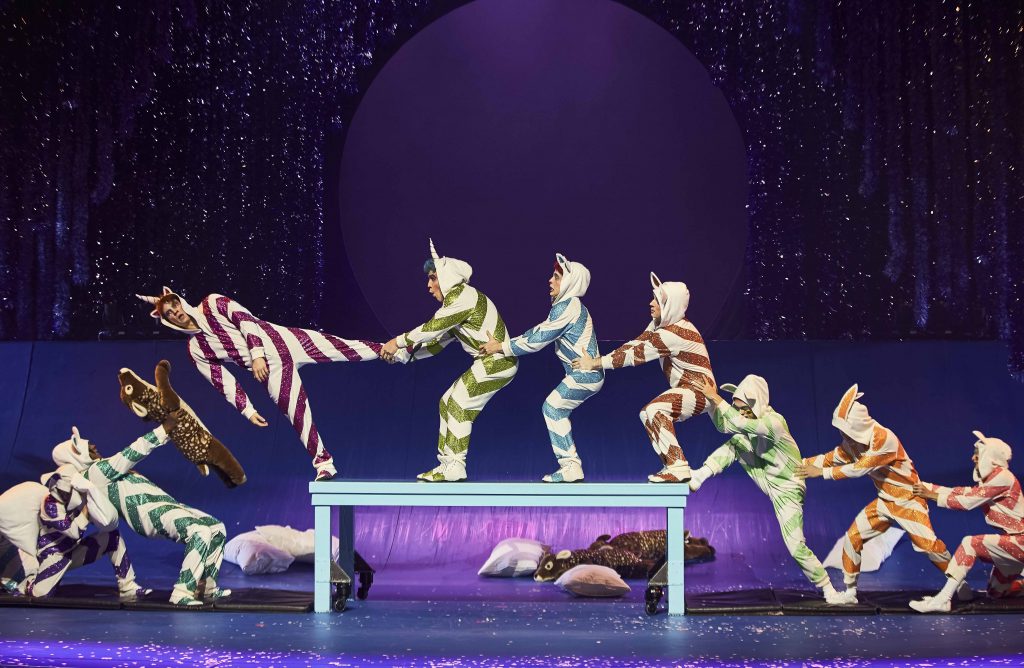 Tickets for the critically-acclaimed holiday theatrical start at $44 and are available at AXS.com. For special Black Friday/Cyber MOnday offers, click here. Group tickets of 10 or more are available through texasgrouptickets.com, via email at  emailatchristina@texasgrouptickets.com or by calling (281) 367-9717.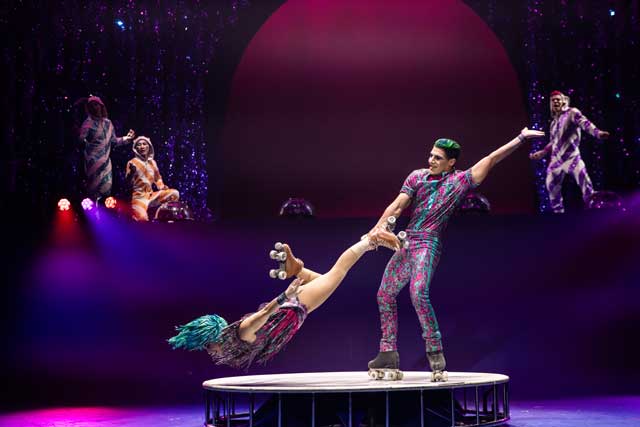 Video by BRN Media. 
Remaining Performances:  
Wednesday, Nov. 30 7:30 p.m.
Thursday, Dec. 1 7:30 p.m
Friday, Dec. 2 7:30 p.m.
Saturday, Dec. 3 1 p.m., 4 p.m. & 7:30 p.m.
Sunday, Dec. 4 12 noon, 3 p.m. & 6 p.m.
Wednesday, Dec. 7 7:30 p.m.
Thursday, Dec. 8 7:30 p.m.
Friday, Dec. 9 7:30 p.m.
Saturday, Dec. 10 1 p.m., 4 p.m. & 7:30 p.m.
Sunday, Dec. 11 12 noon, 3 p.m. & 6 p.m.
By Dawn Redig, Blue Ribbon News. Photos courtesy of Cirque du Soleil. Video by BRN Media. 
---
---
Our

print edition

delivers free to ~17,500 homes and businesses throughout Rockwall County, TX. Click image to view.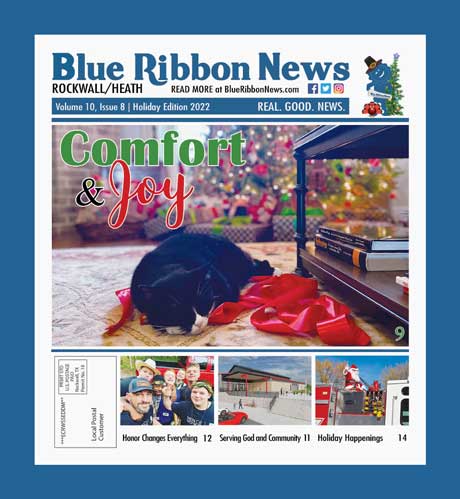 Subscribe to our email newsletter here.
---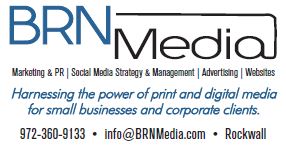 BRN Media is a multi-platform, full-service creative agency offering advertising and marketing services, social media management, and website development throughout Rockwall County and the Dallas area.