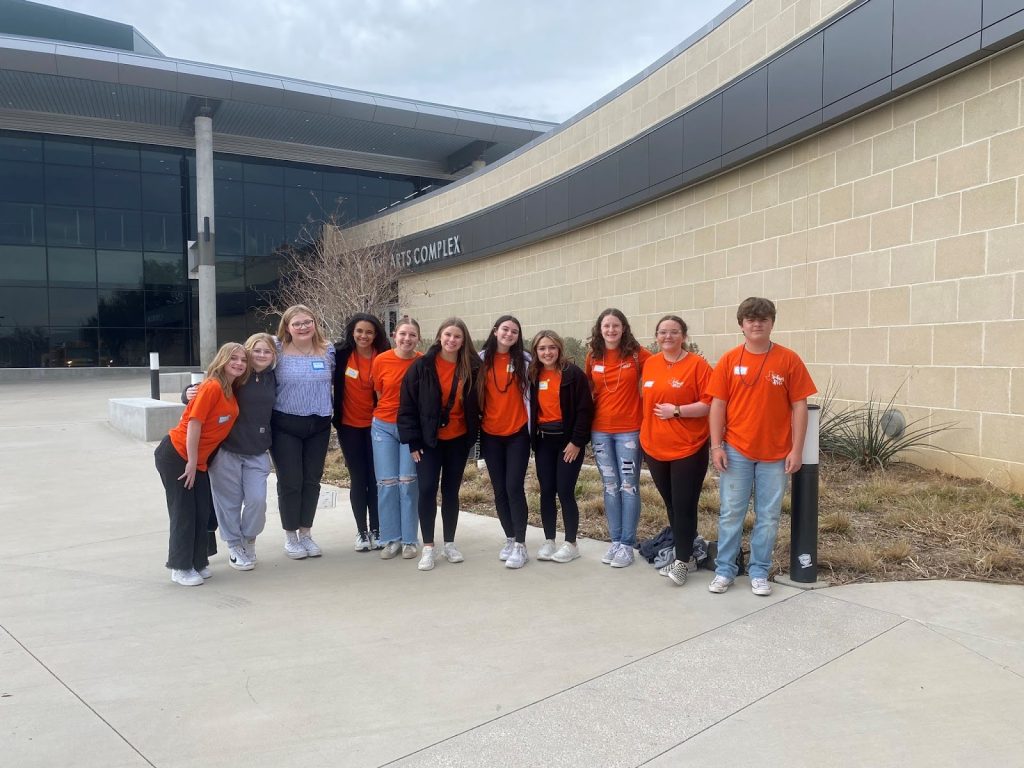 ROCKWALL, TX, 2/20/23 – Rockwall High School Student Council attended the Texas Association of Student Councils (TASC) District 3 conference this past weekend where they submitted their application for state recognitions and also ran for the position of recording secretary with RHS junior Emily Nielsen as their representative to the board. Not only were they awarded Sweepstakes, the highest award available in the statewide association, but they also won the election for recording secretary for TASC District 3 which includes 162 schools in north Texas.
In order to win Sweepstakes, the RHS Student Council submitted information about the projects and activities they completed in the categories of Pride & Patriotism, Energy & Environment, D.A.S.H. (Drugs, Alcohol, Safety, & Health), and Community Service. They also had to meet 25 other leadership activity and outreach participation requirements. This is the second consecutive year the council has been awarded Sweepstakes. RHS Student Council has also applied for the National Association of Student Councils Gold Council of Excellence Award which is announced in April each year.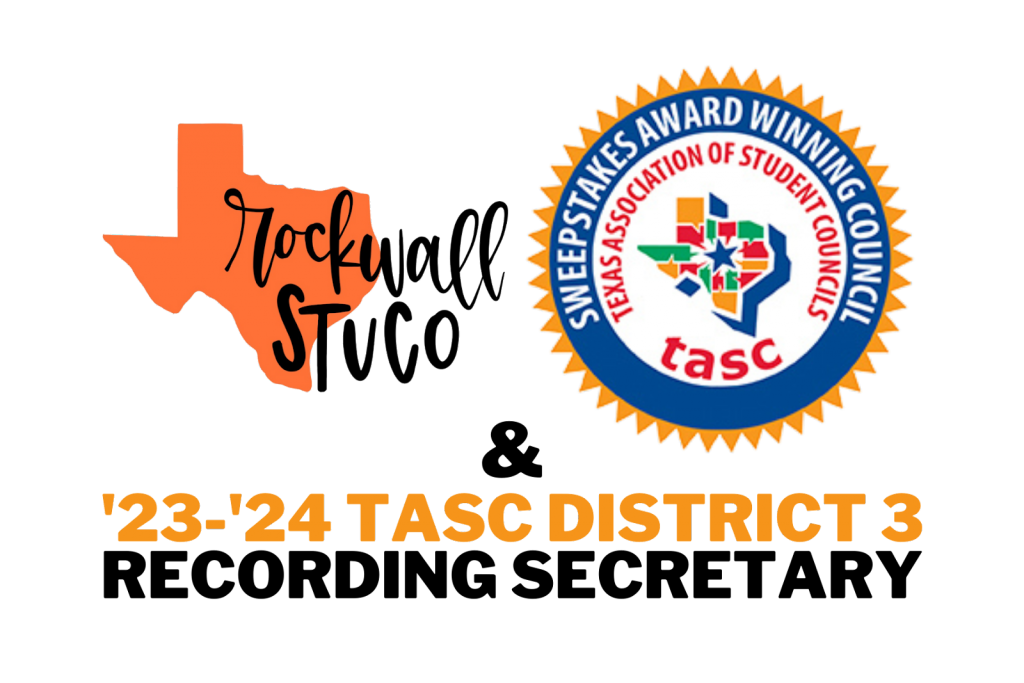 Emily Nielsen will serve her senior year representing RHS Student Council as the recording secretary for TASC District 3. During this time she will help make decisions for TASC District 3 that will guide the North Texas student councils and help promote membership in the Texas Association of Student Councils.
Rockwall High School Student Council strives to empower leaders from the student body to create change in their school and community. All students from RHS are invited to join and participate in the projects and activities that they host.
Submitted by Tim Watson, Digital Media CTE Teacher, Student Council Advisor. 
---
---