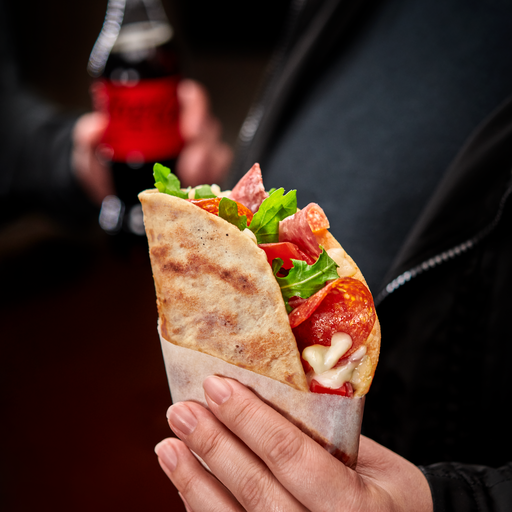 ROCKWALL, TX (March 13, 2023) MOD Pizza is celebrating Pi Day on Tuesday, March 14 with the launch of its new Pocket Pie – and they're giving it away for FREE at MOD Pizza Rockwall North to celebrate! This is one of only four locations across the country offering this Pi Day special.
The store will be open tomorrow from 11am – 10pm, and all Pocket Pies will be free while supplies last. The North Rockwall location address is 1901 N. Goliad Street, Rockwall, TX 75087.
THREE CRAVEABLE OPTIONS – HANDMADE AND OVEN-FIRED
Italiano: A delicious white sauce base packed with shredded mozzarella and parmesan cheese, pepperoni, salami, roasted red peppers, sliced tomatoes, fresh basil and arugula, and red sauce.
Four Cheese: A delicious white sauce base filled with freshly shredded mild-cheddar, mozzarella, asiago and parmesan cheese.
Chicken Bacon Ranch: A delicious white sauce base filled with shredded mild-cheddar cheese, chicken, bacon, and finished with a tasty ranch drizzle.
Each of the three tasty Pocket Pies is handmade with MOD's signature pizza dough and filled with maximum MOD portions of fresh ingredients and perfectly oven-fired till cooked, then folded for a mouthwatering, melty meal.
Submitted press release. 
---
---