ROCKWALL, TX (April 5, 2023) From the shoreline, the bluffs on the far side of the lake seemed reachable in my twelve-year-old mind. The water was calm, and no boats were out at the time. So, with only my younger brother around to approve or protest, I decided to swim across the entire lake. About halfway to my goal, I had a muscle cramp. Remembering my swimming lessons, I turned to float on my back and then hand-paddled to regain the shore.
But that was a lake. I've never ventured to swim across a river since, in general, they are unpredictable. Like a lion at the zoo, they may look placid and non-threatening. But step inside and your perception might change rapidly. A severe drop-off or some passing debris could sweep you off your feet. An undercurrent could carry you away.
Humans can likewise appear safe. A man in the neighborhood seems quiet and agreeable, but then his awful deed plays out on the evening news. And it's not only a neighbor that can fool us. We may fool ourselves until an aggravating circumstance in our lives causes greed or anger or some other soul sediment to break loose.
Many people (including me at one time) believe that our own personal goodness should be sufficient for God's approval. But we are mistaken to hope that good deeds and moral character (sometimes superficial) could merit Heaven. Jesus warned the religious leaders against such false confidence (Luke 18:9 – 12*). Instead, he explained that our justification must come by trusting in God's mercy (vv. 13 – 14).
Jesus showed mercy to a less-than-righteous woman as they stood beside a well in Samaria. He told her, "Everyone who drinks this water will be thirsty again, but whoever drinks the water I give him will never thirst. Indeed, the water I give him will become in him a spring of water welling up to eternal life" (John 4:13 – 14).
The Lord repeated that promise to a crowd of people who argued about whether or not to believe in him as the Messiah. Jesus stood and cried out, "If anyone is thirsty, let him come to me and drink. Whoever believes in me, as the Scripture has said, streams of living water will flow from within him" (John 7:37 – 38).
Foreshadowing those words, the Old Testament prophet Ezekiel had a vision of a temple with a river "that no one could cross.… [and] where the river flows everything will live" (Ezekiel 47:5, 9).
In a similar vision recorded in the last two chapters of the Bible, the apostle John saw "the river of the water of life, as clear as crystal, flowing from the throne of God and of the Lamb" (Revelation 22:1).
The 18th-century Bible scholar Matthew Henry connected those two descriptions of the ever-flowing river. He interpreted them as the ever-spreading influence of the gospel. Henry said, "Christ is the temple; he is the door; from him those living waters flow…. It is by believing in him that we receive rivers of living water…. continual supplies of God's divine grace."
While our moral living and good deeds may please God and bless mankind, our salvation depends upon the grace and mercy God has provided through his Son.
Jesus is "the Lamb of God, who takes away the sin of the world" (John 1:29). On the cross at Calvary, he offered himself in atonement for our sins—the sacrifice to end all sacrifices. Whoever believes in him will enjoy that river of life—forevermore."
*All scriptures from The New International Version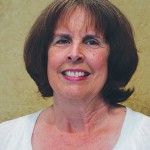 By Patti Richter. Patti writes and edits Christian faith articles and has co-authored Signs of His Presence: Experiencing God's Comfort in Times of Suffering (March 2019). Read more of her essays at blueribbonnews.com/category/faith.
---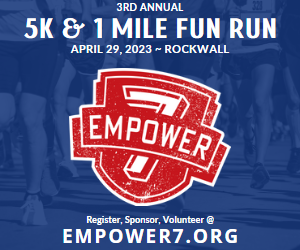 ---