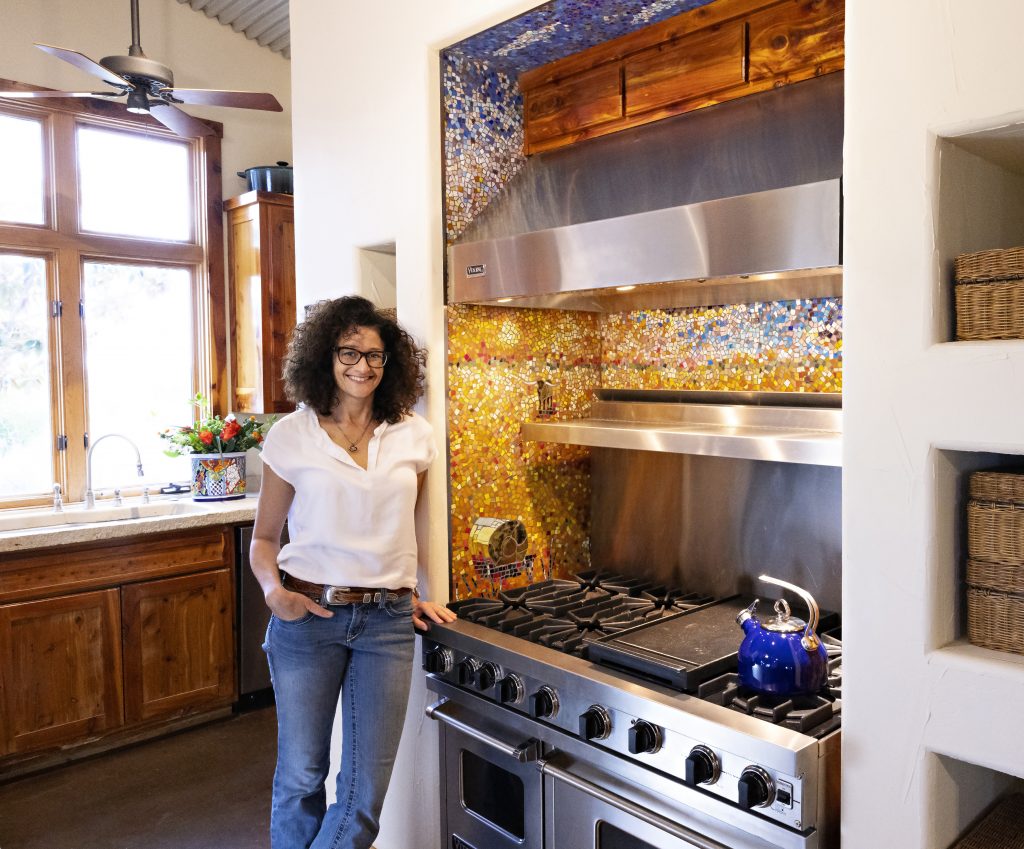 ROCKWALL, TX (April 26, 2023)  Local mosaic artist Sarah Wandrey was honored last week at the annual Coverings Tile and Stone conference in Orlando, Fla.  With over 30 years of history, Coverings is a global premier event for the ceramic tile and natural stone industry. It attracts over 20,000 distributors, retailers, fabricators, contractors, architectural and design professionals, builders, real estate developers and press.  Wandrey's mosaic was honored for artistic use of tile with the Coverings Installation and Design award for Artistic Use of Tile.
"I'm absolutely delighted that I got to show off this piece to tens of thousands of people," she said. "I've never had such public attention on my art before.  It was absolutely crazy."
The award-winning mosaic is titled "Sunset at the Ranch."  When clients David and Karen Milan of Royse City reached out to Wandrey, they had a clear concept in mind.  The focal point of their kitchen is a Viking Professional range that sits in a perfectly sized alcove.  They initially asked about a sunset landscape for the backsplash, but "things got really exciting when Karen asked if we could wrap the whole alcove, including the walls and ceiling," explained Wandrey.  "It's really delightful to stand at the stove and look up at the mosaic sky."
From the initial consultation to the final installation, the project took five months. The focal point is a portrait of the Milan's longhorn, Twinkle.  He is a 6-year-old bull with a horn-span of 10 feet.  He likes to eat cookies.  The mosaic consists of over 24,000 pieces of glass, each hand-cut by Wandrey to fit its place.  "It's just beautiful… We think it just makes the house," said David Milan.
Wandrey grew up near Dallas, Texas and returned to Dallas after college and law school.  She was a corporate bankruptcy lawyer before she found her career as a mosaic artist.
"My friends and family knew I was an artist all along," she recalls. "It took me a little longer to figure that out."  Sarah has been making mosaics for eight years, ever since taking an evening course at the Creative Arts Center in East Dallas that changed her life.  "I just took the class for fun.  I had no idea I would fall in love with the art form."
You can learn more about Wandrey and her mosaics at https://www.SarahWandrey.com.  Learn more about the award at https://www.coverings.com/cid-awards/.  Wandrey is available for commissions.
"I can't wait to make the next award-winning piece," she said.
---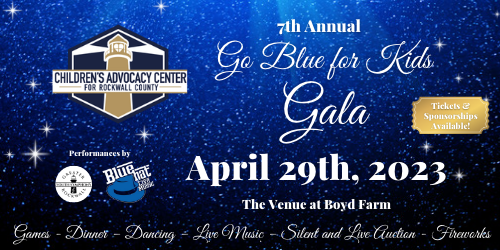 ---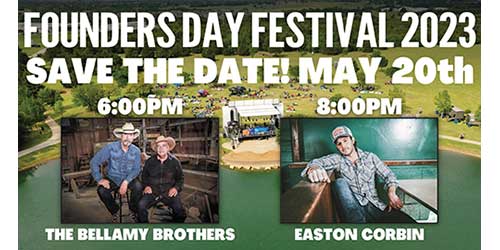 ---