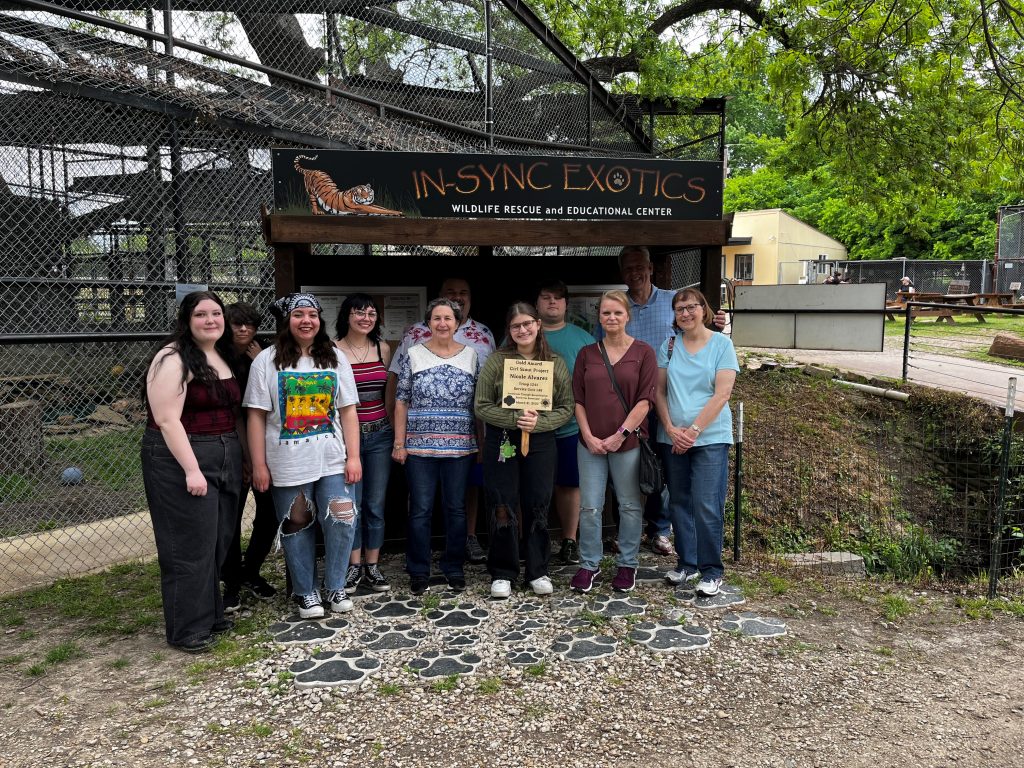 WYLIE, TX (May 15, 2023) Service to others does not always have to mean serving people! When Nicole Alvarez was looking for a project for her Girl Scout Gold Award, she had cats in mind. BIG CATS!
The Gold Award is the highest award that can be earned as a Senior and Ambassador and projects must provide lasting solutions to issues in their neighborhoods and beyond.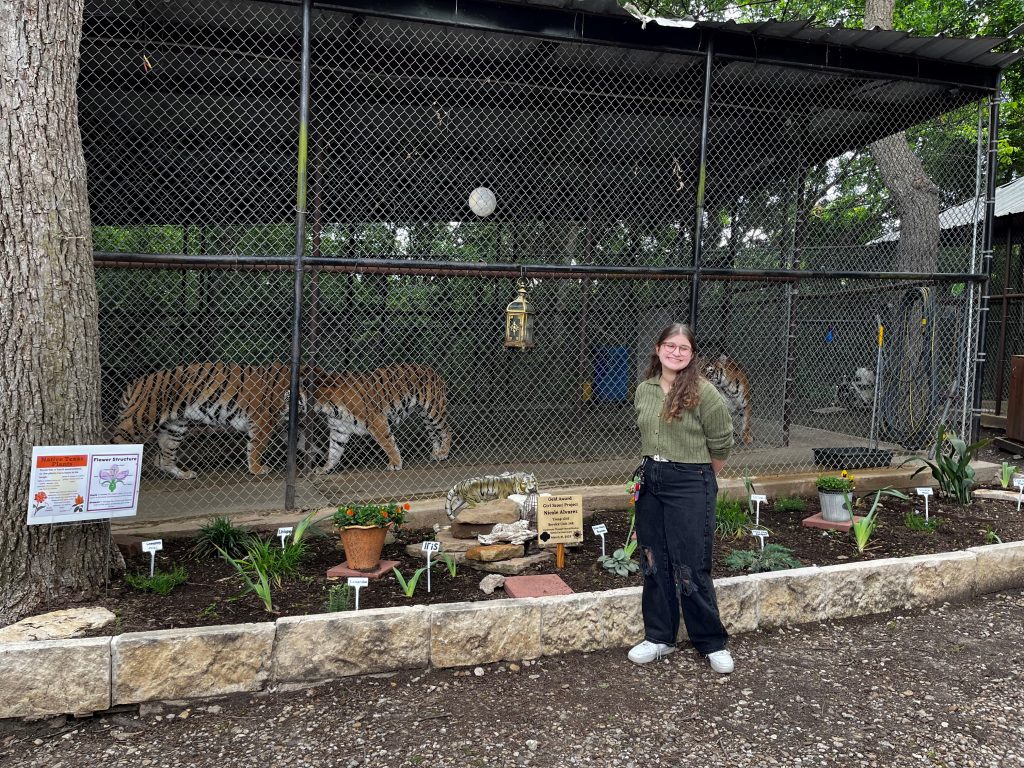 After choosing In-Sync Exotics, home to over 70 big cats, Nicole, from Girl Scouts of Northeast Texas Troop 1241 -Service Unit 148, researched, planned, coordinated, and fundraised to update and replant three large garden areas at the Sanctuary in Wylie, TX. Coordinating with Laura Czekala, Director of Education at In-Sync, she got to work cleaning up the garden areas, planting and providing educational information in each garden bed. Nicole focused on the use of Texas native plants.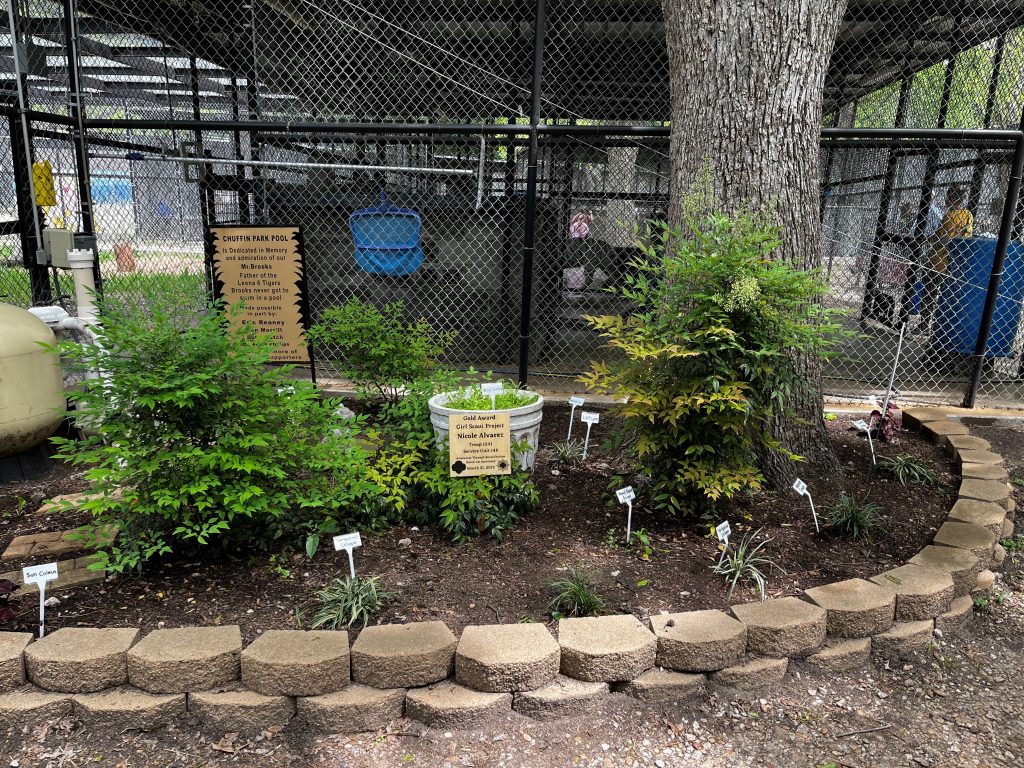 "We are grateful to Nicole for choosing this project, which helps us enhance the natural beauty of the sanctuary," said Board member Czekala.
About In-Sync Exotics
In-Sync Exotics is a USDA licensed sanctuary and is permitted by the state of Texas. We are also accredited by the American Sanctuary Association (ASA), verified by the Global Federation of Animal Sanctuaries (GFAS), and a member of Tigers in America.
In-Sync has been the recipient of a number of awards for outstanding animal and vet care, including GFAS "Outstanding Wildlife Sanctuary of the Year" in 2020, Mayoral Proclamations, and winner of 11 "Best in DFW" awards in 2021 and 2022.
In-Sync continues to receive "Platinum Transparency Rating" from GuideStar.org, and "Top-Rated" rating from GreatNonprofits.org.