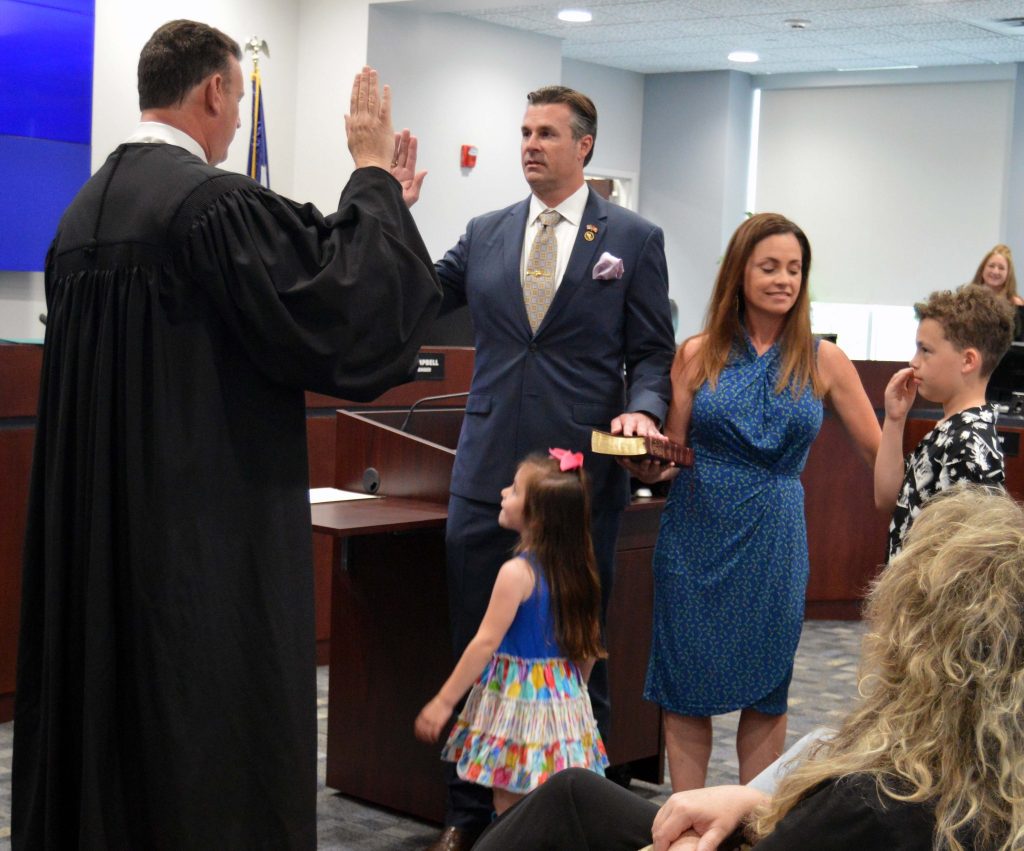 ROCKWALL, TX (May 16, 2023) – At their regular meeting on Monday night, the Rockwall City Council held a swearing-in ceremony for a new Mayor, two incumbent City Councilmembers and one new Councilmember for their two-year terms. City Council Places 1, 3 and 5 were all up for reelection this year. The election had been scheduled for May 6, but it was cancelled because all races were uncontested.
New Mayor Trace Johannessen, incumbent Councilmembers Clarence Jorif (Place 3) and Dennis Lewis (Place 5), and new Councilmember Tim McCallum (Place 1) each took an Oath of Office to begin serving their respective terms.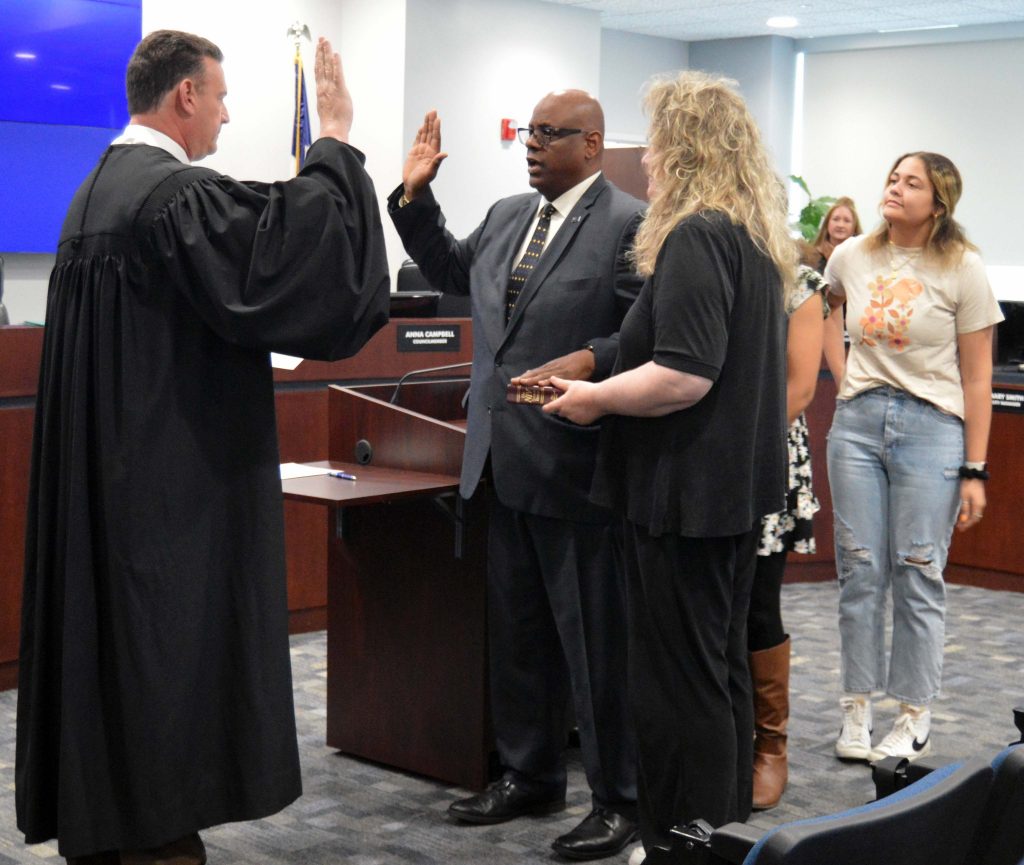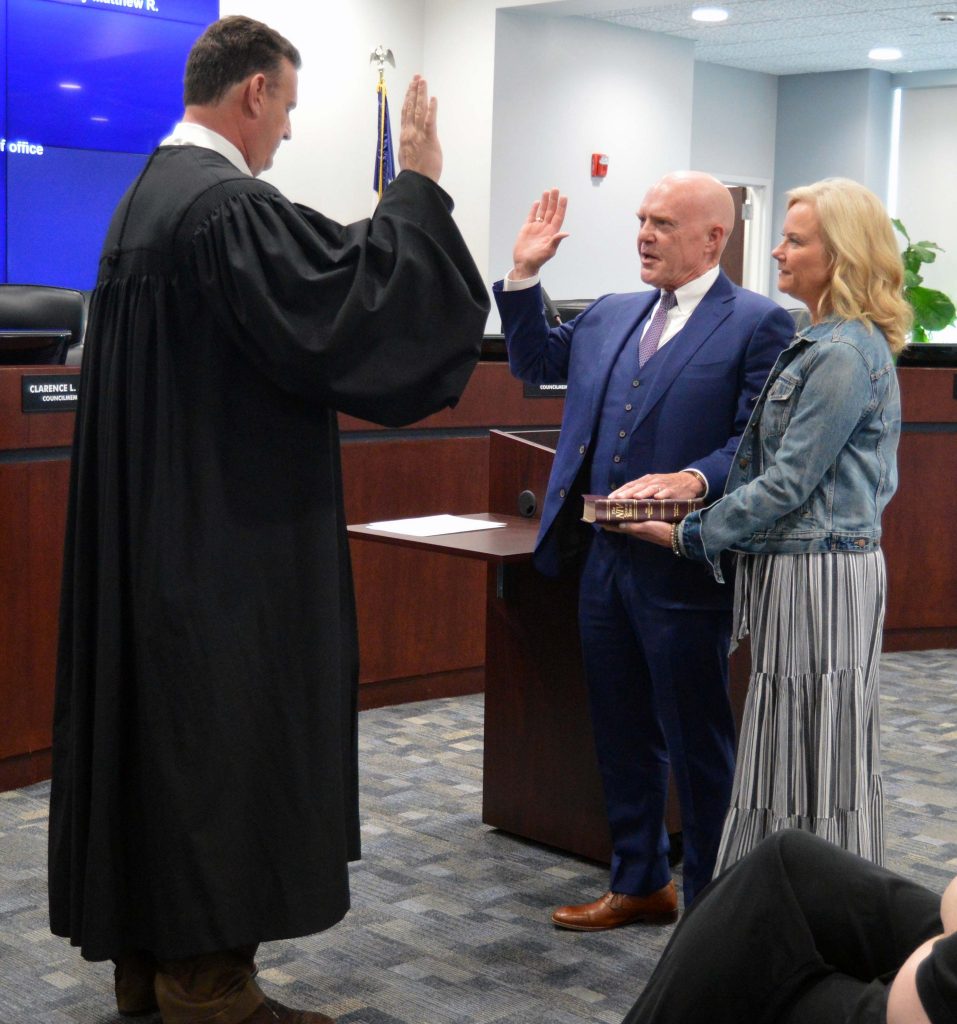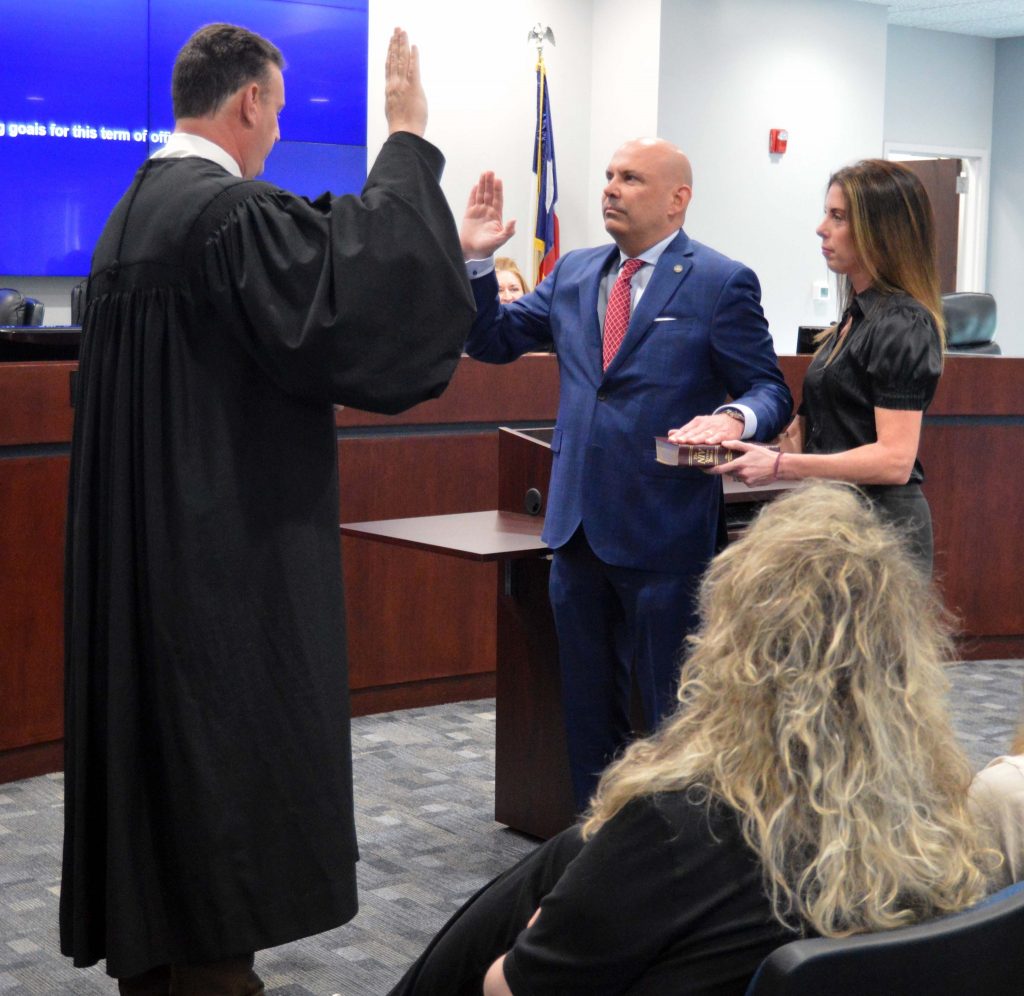 To cancel the General Election this year to fill these council seats, the City Council officially passed an ordinance at their meeting on April 3. This is a move that saved taxpayers more than ten thousand dollars. Shortly after being sworn in, Anna Campbell was appointed as the new Mayor Pro-Tem, replacing Trace Johannesen, who has held the role since January 2022.
Submitted press release.