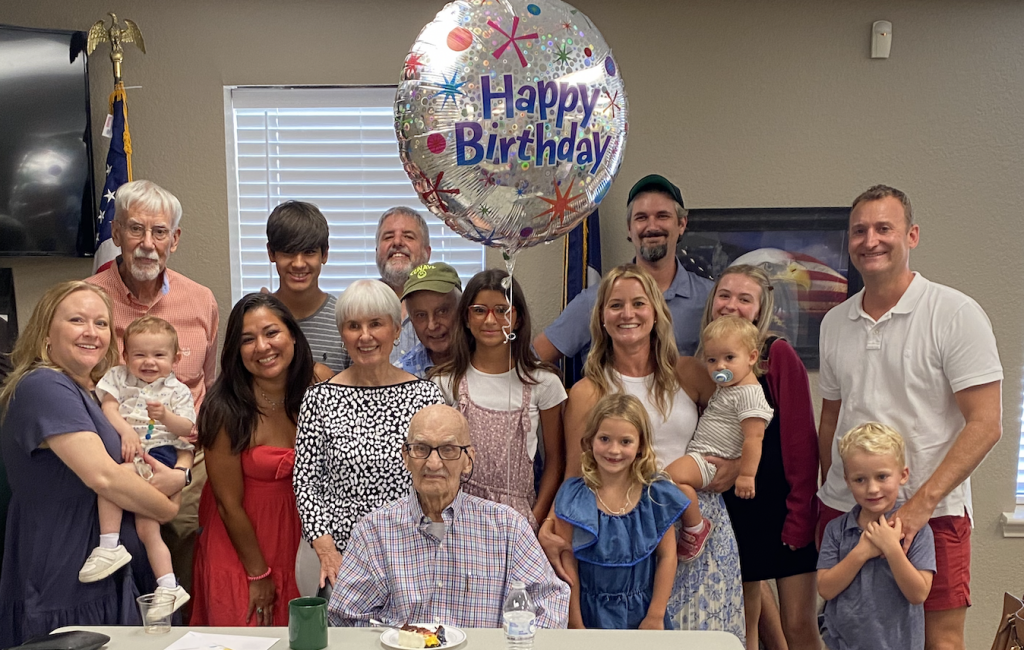 ROCKWALL, TX (July 24, 2023) Over 50 family and friends and five generations gathered at the Veterans Resource & Outreach Center in Rowlett on July 23 to celebrate the 100th birthday of Donald L. Van Handel, a local WWII Marine with a long career in aviation.
"Don has a flight license for just about every type of flying machine except gliders – from fixed wing single and multiengine aircraft, land and sea, both propeller and jet, helicopters, blimps and hot air balloons," wrote Fred Smith, who reached out to Blue Ribbon News about his father-in-law's milestone birthday.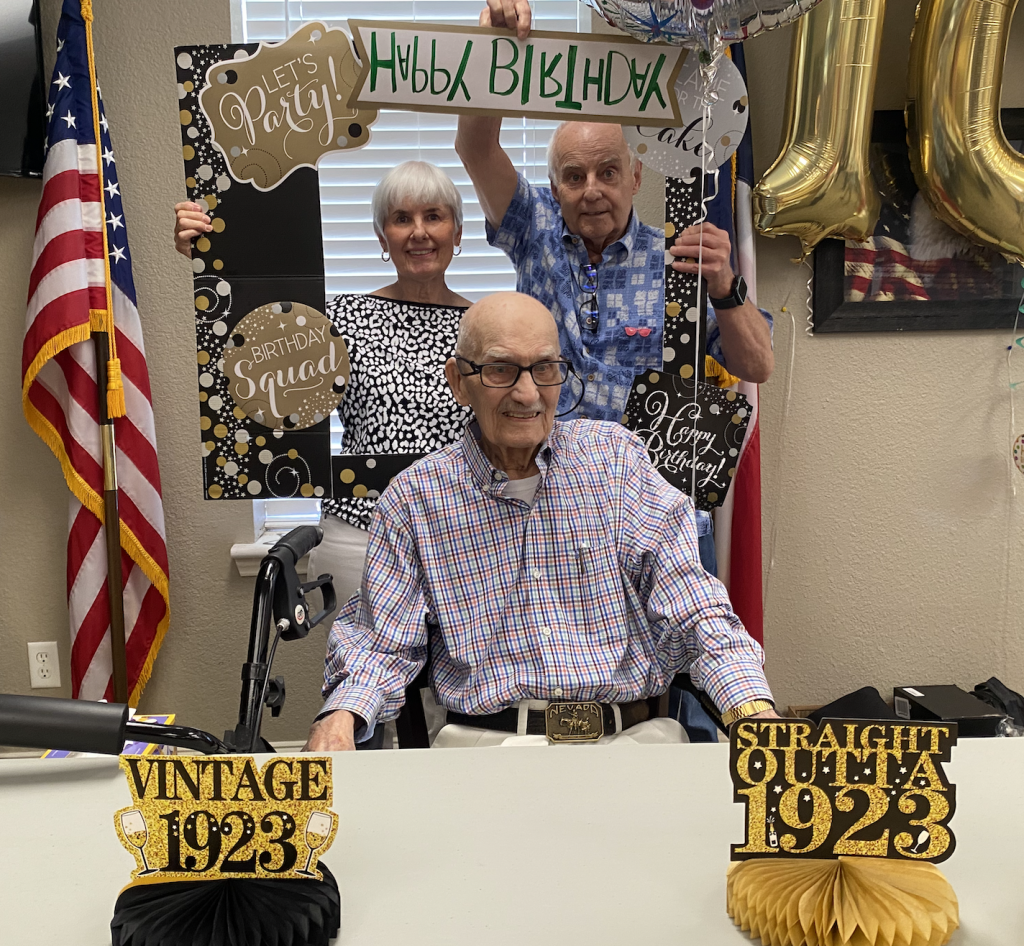 Don was born in Appleton, Wisconsin in 1923, but has spent the last 32 years living close to family in the Rockwall/Rowlett area. He has packed a lifetime of adventure and achievements into these past 100 years, as shared by Fred:
"As a young boy, Don was interested in music, aviation, and poetry. As a teen he worked for the Green Bay Packers, ushering the team out onto the field before each home game," Fred began.
Then in 1942 as World War II was raging, Don and his good friend, Bob Johnson, became eager to join the military. They just weren't sure which branch to join.
"He and Bob had a decision to make," Fred explained. "To help with their decision, they made a deal with each other: On their return to Appleton from Green Bay, if they had an accident they would join the Marines; if they arrived home safely, they would join the Coast Guard. As luck would have it, Bob, who wanted the Marines, was driving, and somehow (?) drove off the road into a ditch. So, the Marines it was."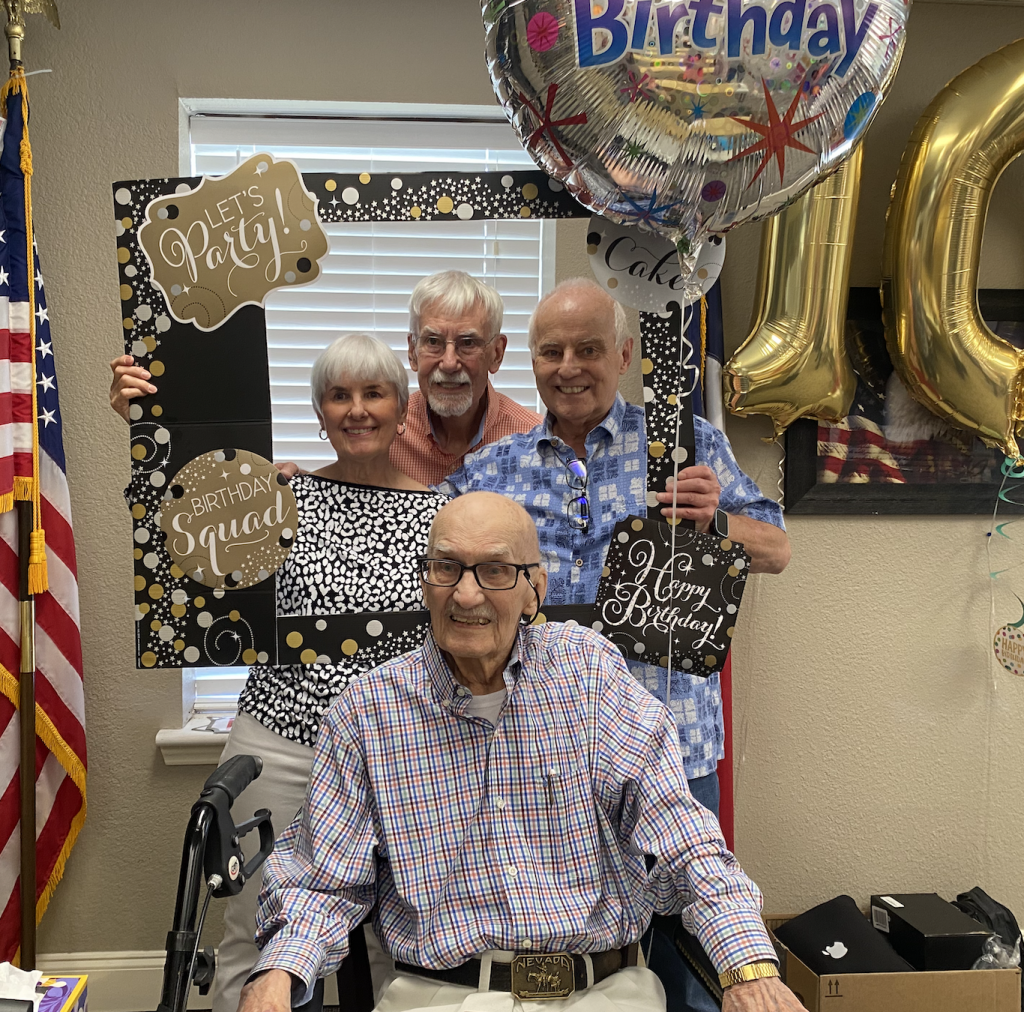 Fred continued: "The first day of bootcamp, when being issued their uniforms, a Marine Private was barking orders at both of them. Don told Bob that he didn't have to follow orders from a mere Private. The words had hardly left his mouth when two Marines grabbed his arms and escorted him outside, legs hanging in the air, for a lesson in following orders and the Marine chain of command.
After bootcamp, Don tested with a high aptitude for flying and was diverted to flight training in Pensacola, and later to Corpus Christi for carrier qualification. Eventually he checked out in the F4U Corsair, the hottest fighter in the Navy.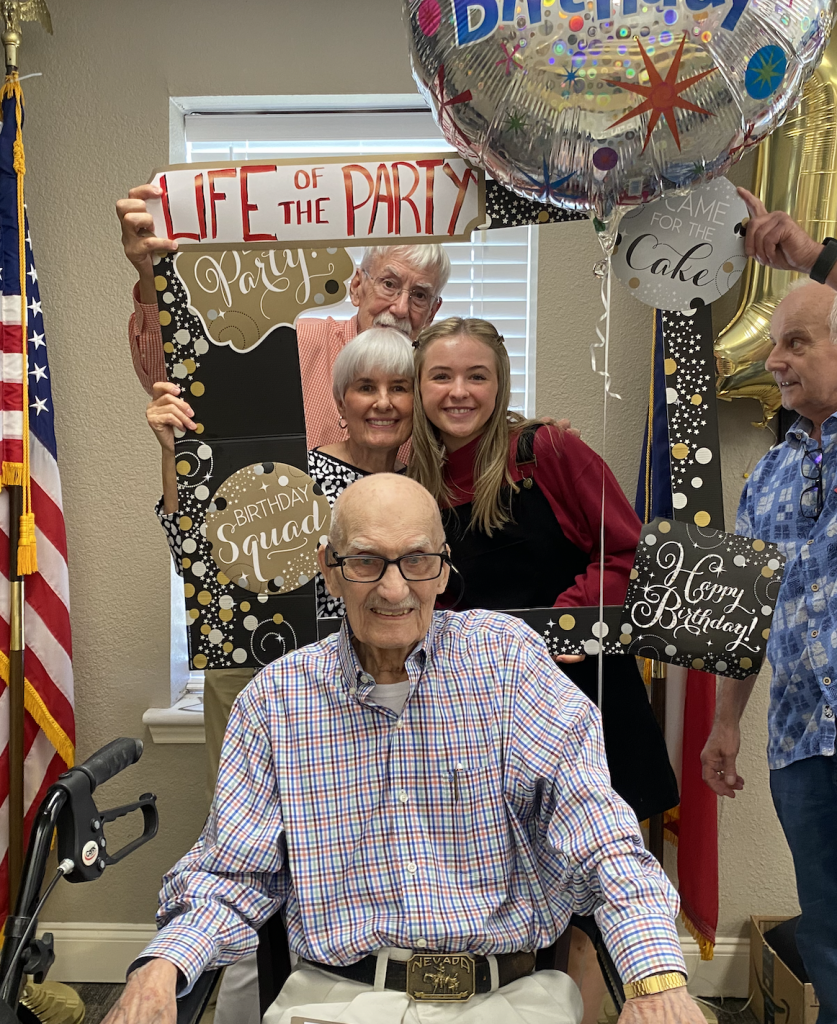 Don's main musical interest was with string instruments, and he signed up to play the double bass in a Marine dance band. It was on a dance gig in Tehachapi, CA where he met LaVena, his wife of 72 years. Her high school prom was in danger of being cancelled because the band that had been booked had to back out. Word somehow got to Don's band and they offered their services. During one of the dances, Don noticed her and asked a young boy standing by the bandstand if he knew who she was. The boy smiled and said, "That's my sister." He introduced him to her and just nine weeks later, Don and LaVena were married – after getting permission from her parents, since she was only 16 years old.
Upon leaving the Marines in 1948, Don went to work for United Airlines in Chicago and moonlighted as a steel worker. As his family grew, airline work kept him away from home too much so he interviewed with the CAA, (later changed to the FAA) and was hired as a flight operations inspector based in southern CA. There he and his wife LaVena raised five children.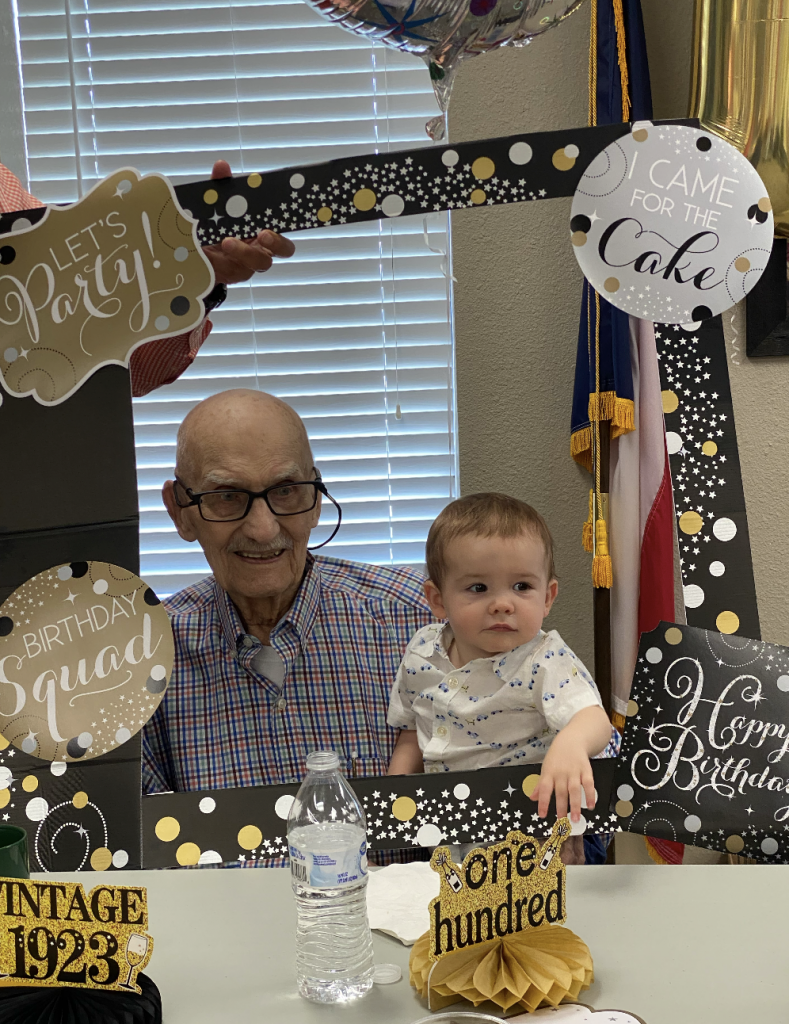 As the children grew and began leaving home, Don took a temporary job as a flight facilities inspector with ICAO, the international FAA. With ICAO he and LaVena were able to enjoy many interesting areas of other countries, such as Germany, Saudi Arabia and Lebanon. After several years living in Beirut, they and other Americans were ordered to evacuate from Lebanon during an Israeli invasion. They were sent to Montreal. When Don's contract with ICAO was up, they moved back to Southern CA with the FAA until he retired.
Don and LaVena moved to Rockwall/Rowlett 32 years ago to be close to family. Sadly, in 2015, LaVena passed and Don has lived alone in his condominium on Lake Ray Hubbard ever since. He spends his time at his condo, remembering happy memories from his long and interesting life and enjoys visits from family and friends. Sometimes he can be heard playing his double bass to country music he listens to on his Amazon Echo. Among all the stories of his life, a favorite is about his beloved bass. He delights in reminding his children that, "…if it wasn't for this bass, you wouldn't be here…"
Story and photos shared by Fred Smith of Rockwall.