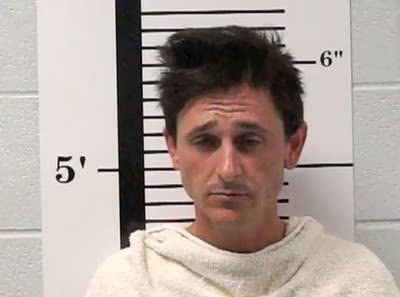 ROCKWALL, TX (Aug. 27, 2023) – On Saturday, August 26th, 2023, at approximately 7:15pm, the Rockwall Police Department received a 911 call from an individual reporting a disturbance at a hotel located in the 2600 Block of Lakefront Trail in Rockwall, TX. Upon arrival, officers contacted the complainant who advised an individual who appeared intoxicated entered the hotel, selected a bag of chips and began eating them. When the subject was asked to pay for them, he became verbally abusive and left without rendering payment.
Officers contacted the subject outside the hotel and he was identified as 32 year old Mitchel Musso. During the investigation, Mr. Musso demonstrated signs of intoxication and was ultimately arrested for Public Intoxication and Theft < $100 (both of which are Class C Misdemeanors). A routine records check also revealed Mr. Musso had several outstanding traffic warrants out of Rockwall Police Department. He was transported to the Rockwall County Detention Center where he was booked in for the charges listed above. Mr. Musso spent one night in jail and bonded out late Sunday afternoon after posting $1000.00 bond.
Submitted press release by Rockwall Police Department.