Rockwall, TX (August 11, 2023) – It's time to go back to school and I can't think of a better lunchbox treat than my easy Chocolate Chip Bar Cookies from The Rose Table Cookbook! This one bowl recipe couldn't be easier to make. You don't even need to soften butter! Cut them in large squares for ice cream sundaes, lunch-sized bars, or even small party bites.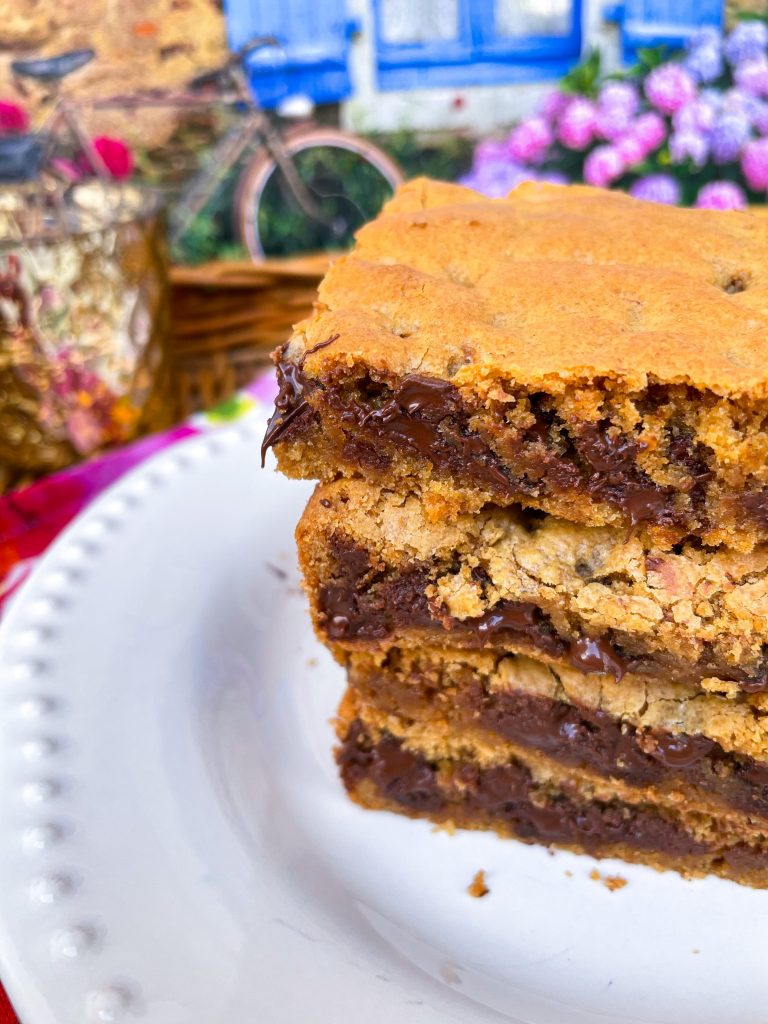 Chocolate Chip Bar Cookies
2 cups packed brown sugar
1 stick butter (1/2 cup), melted
2 eggs
1.5 tsp vanilla extract
2 cups all-purpose flour
2 tsp baking powder
3/4 tsp salt
1.5 cups semi-sweet chocolate chips 
Preheat oven to 350 degrees Fahrenheit. Grease a 9×13″ pan.
In a bowl or stand mixer, beat brown sugar and melted butter. Add eggs, beating after each addition. Stir in vanilla. Add flour, baking powder, and salt. Mix well, then stir in chocolate chips. Spread evenly in pan.
Bake for 20-30 minutes, just until set. Do not overbake! Cool about twenty minutes before cutting into large squares.
Exciting news! The Rose Table Cookbook, released in 2021, is now available in paperback. My debut cookbook has over 70 of my favorite recipes that are perfect both for entertaining and every day. If you follow @therosetable on social media, you'll recognize many of these recipes as my go-to dishes. From delicious soups and salads to my signature muffins, quick weeknight dinners, slow-simmered Sunday suppers and exquisite desserts, The Rose Table Cookbook will inspire you to have some fun in the kitchen. It even has QR codes so you can cook alongside me! Order your copy at cookbook.therosetable.com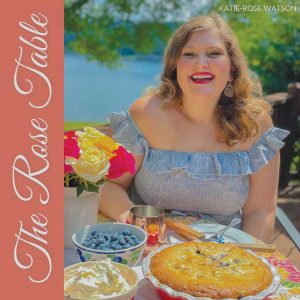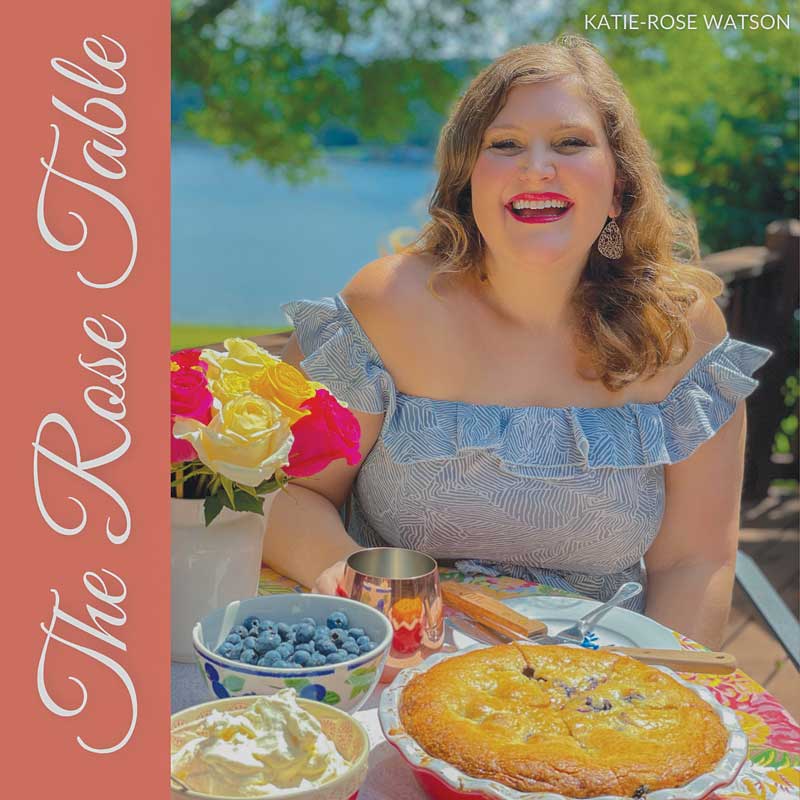 Katie Watson often covers Rockwall on therosetable.com, from the Farmers Market to Founder's Day Festival. The Rose Table has over 200,000 fans on Facebook (fb.com/therosetable), millions of video views, and can be found on TikTok, Twitter, Pinterest, and YouTube @therosetable.