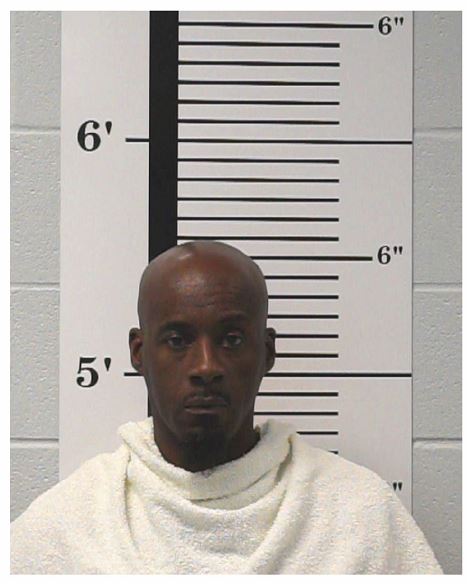 ROCKWALL, TX (Sept. 13, 2023) This week, 382nd District Judge Brett Hall sentenced Dallas County resident Keith Bernard Burkins to thirty (30) years in prison for the offenses of Possession with Intent to Deliver Cocaine in an amount of 4 grams or more but less than 200 grams and Unlawful Possession of a Firearm by a Felon.
Burkins, 48, was pulled over by Rockwall County Sheriff's Deputy Justin Murphy in October of 2022 for a traffic violation near Dalrock Road in Rowlett. After smelling an odor of marijuana in Burkins' vehicle, Deputy Murphy conducted a related search of the car where he located over 11 grams of cocaine, 4 grams of methamphetamine, THC liquid, marijuana, multiple small individual baggies, a scale, and a loaded 9mm handgun along with 20 rounds of 9mm ammunition.
Burkins' significant criminal history includes three (3) convictions in April of 2000 for the offense of Aggravated Robbery in which Burkins was sentenced to forty (40) years prison. In 1993, Burkins had been sentenced to fifteen (15) years prison for Unlawful Delivery of a Controlled Substance and ten (10) years prison for Burglary of a Habitation.
"Keith Burkins is a career criminal with a history of selling drugs and committing acts of violence," said Assistant District Attorney Ty McDonald. "Through the hard work of Rockwall County Sheriff's Office deputies, we were able to take a firearm out of a dangerous person's hands and stop him from selling illegal drugs in Rockwall County."
"It is frustrating to see the same people getting out of prison and committing new serious crimes," said Rockwall County District Attorney Kenda Culpepper. "Hopefully, we can keep this dangerous individual out of our communities for a long time."
Submitted press release.