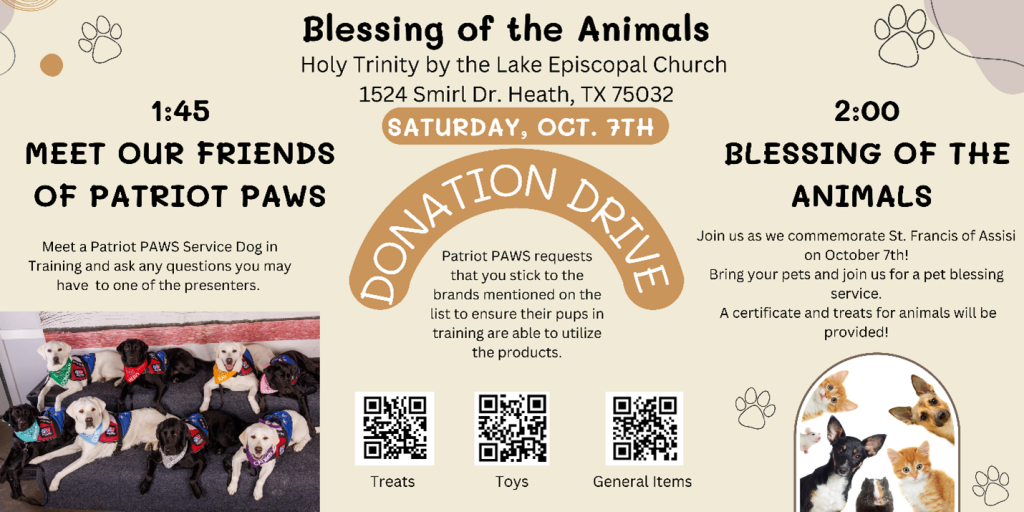 ROCKWALL/HEATH, TX (Sept. 7, 2023) Holy Trinity by the Lake Episcopal Church invites you to St. Francis of Assisi Blessing of the Animals Service, 2 p.m. Saturday, Oct. 7 at 1524 Smirl Drive, Heath, TX 75032.
Bring your leashed or crated pet friends for a blessing! All are welcome to attend and your loved one will receive a certificate to take home!
At 1:45 you will be able to meet one of the Service Dogs from Patriot PAWS and we will be hosting a donation drive as a way of saying thank you for the amazing work Patriot PAWS does here locally.
Here is some information about Patriot PAWS and the work they do!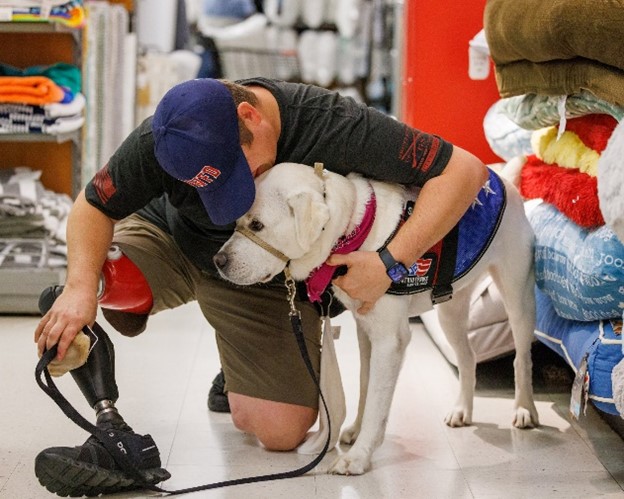 Founded in 2006 by Lori Stevens, Patriot PAWS Service Dogs is a National 501(c)(3) Nonprofit Organization that trains and provides Service Dogs of the highest quality at no cost to disabled American Veterans, and others, who may suffer from mobile disabilities, Traumatic Brain Injuries, and / or Post-Traumatic Stress.  Each Patriot PAWS Service Dog takes a total of 18-24 months to fully train at a cost of more than $35,000.  To date, Patriot PAWS has placed more than 400 dogs from their program, has Veteran/Service Dog Teams located in 40 states across the country, and still has 80+ Veterans asking for their help.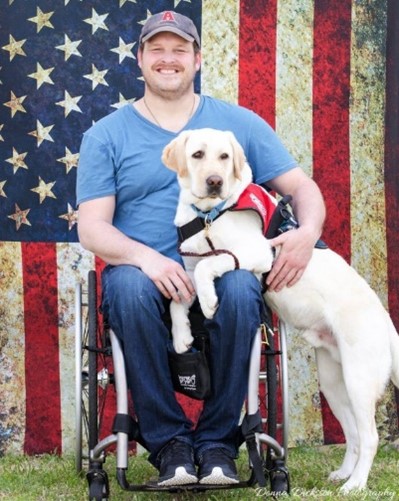 To learn more about the mission of Patriot PAWS or to donate to their cause, please visit www.patriotpaws.org.
Submitted press release and photos  from Holy Trinity by the Lake.