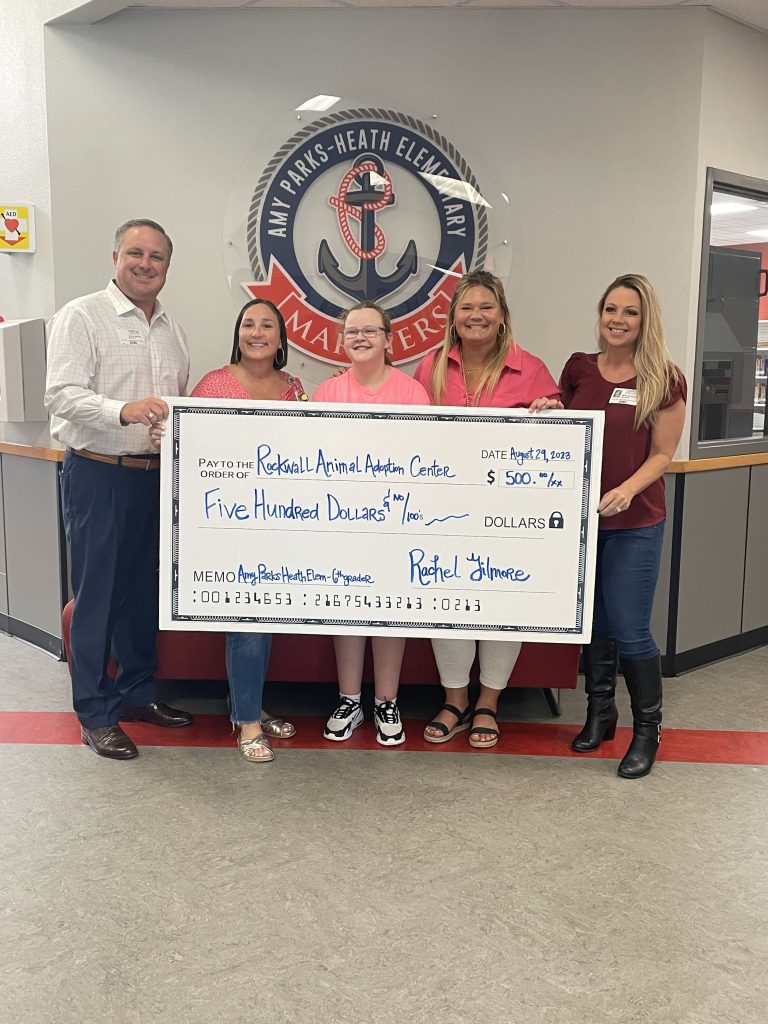 HEATH, TX (Sept. 9, 2023) In an inspiring turn of events at a back-to-school lock-in party for 6th graders, Rockwall ISD student Rachel Gilmore emerged as the winner of a "heads or tails" contest, converting her prize into a meaningful donation.
Rachel was awarded a $100 prize, which she enthusiastically chose to donate to the Rockwall Animal Adoption Center, an organization committed to caring for unwanted, abandoned, and lost animals. Their mission is to provide these animals with proper care, attention, and a loving forever home.
This cause holds special significance for Rachel, as her family had previously adopted a dog in need. "It's important for other families to have the chance to adopt dogs," Rachel commented.
Moved by Rachel's compassion and generosity, several parents attending the event felt compelled to match her donation, bringing the total contribution to a commendable $500.
Rachel had the honor of presenting Molly Brodnax, the President/Director of the Rockwall Animal Adoption Center, with the generous check. As a tribute to her kindness, the shelter named an adoption pet in her honor.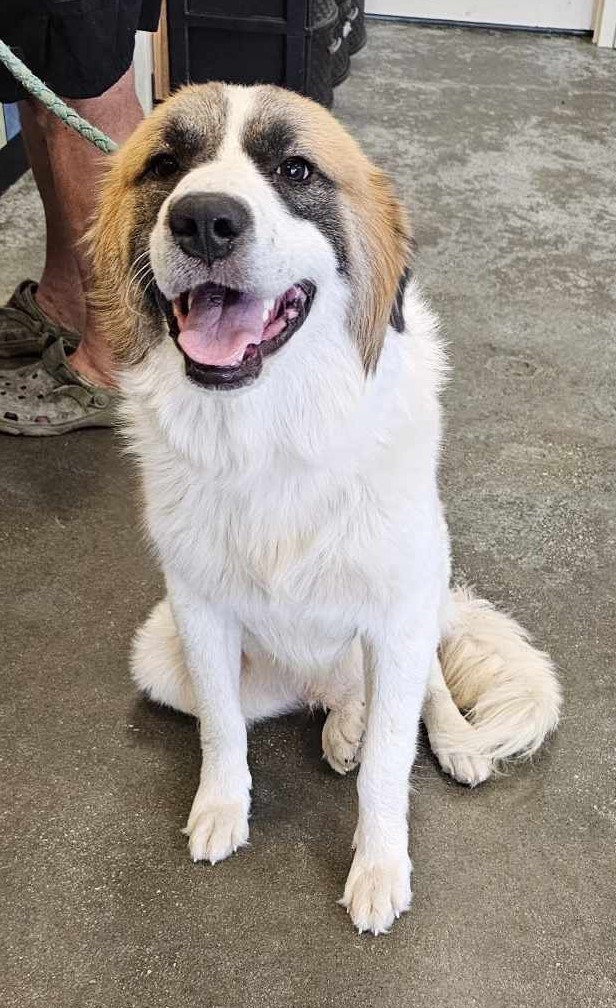 The Rockwall Animal Adoption Center expressed their gratitude, stating, "The more help and donations we receive, the more lives we can save!" With young individuals like Rachel leading the way, the future for these animals looks bright.
For those interested in supporting the Rockwall Animal Adoption Center, they encourage fostering, volunteering, or donating to further their noble cause.
About Rockwall Animal Adoption Center:
The Rockwall Animal Adoption Center is the primary Animal Shelter in Rockwall, dedicated to aiding animals in dire need. They provide necessary care, including specialized diets, medication, and training, ensuring these animals find loving forever homes.
For inquiries, please contact:
Molly Brodnax
President/Director
Rockwall Adoption Center
1825 Airport Rd, Rockwall 75087
Story and photos submitted by Justin Holland, State Representative | Dist. 33; Amy Parks Heath Elementary parent.