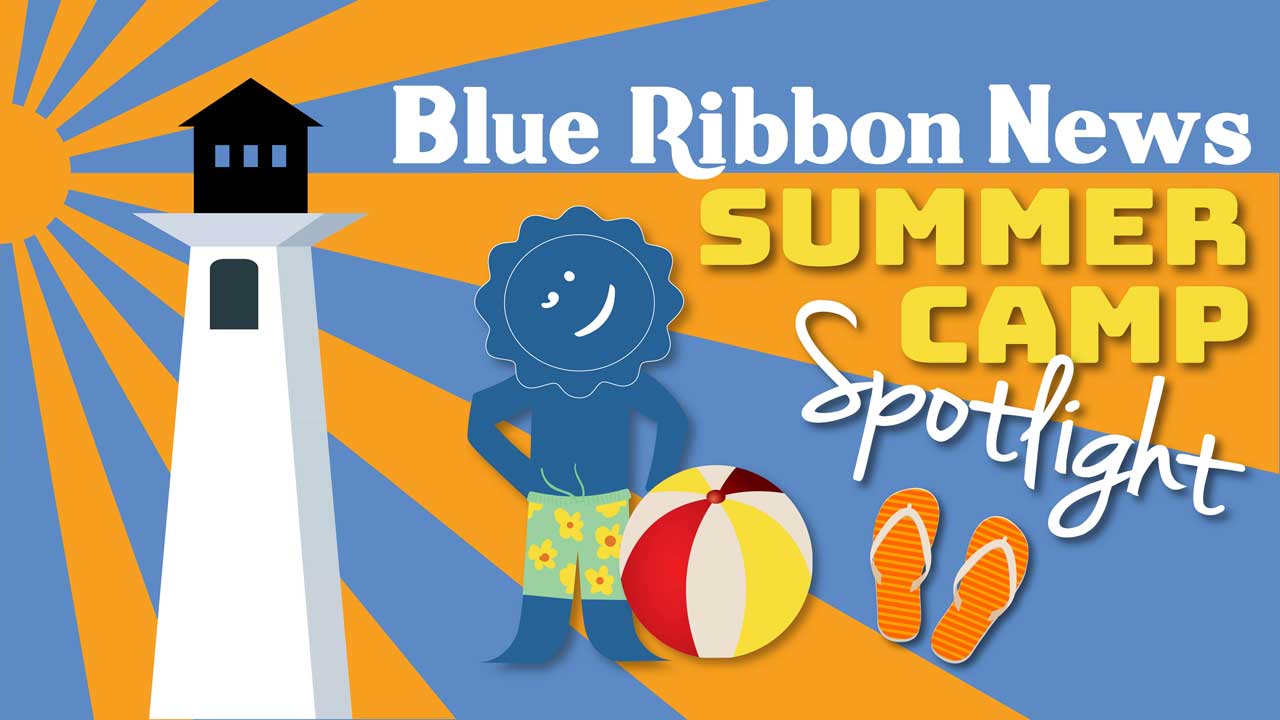 (ROCKWALL COUNTY, TX) Our Blue Ribbon News 2020 Summer Camp Spotlight features local summer camp programs, Vacation Bible Schools, sports and skills camps, recreational activities and fun, learning opportunities for kids (and adults!) throughout the summer season. With COVID-19 affecting summer camps and some operating at limited capacity, we hope this growing compilation helps you and your family find safe and healthy things to do in and around Rockwall County this summer.
Please check back daily for additions to the directory. Many camps are still finalizing details due to COVID-19.  
If you wish to add your camp information, please fill out and submit the form at this link: https://blueribbonnews.com/summer-camp-directory-submissions/.
If you are interested in promoting your summer camp in our upcoming print edition, we have limited ad space available in our June/July summer issue; email editor@blueribbonnews.com to learn more.
---
Open for blueberry picking by appointment only through sign-up links posted on the Blasé Family Farm's website and social media. Limited spots per hour to allow for social distancing. No advance appointments at this time, as bushes are monitored to ensure enough berries have ripened each day for picking. Bags will be available to pick into once you arrive. We will try to be as contact-less as possible.
1232 E Fork Rd
Rockwall, TX 75087
(972) 772-3645 | blasefamilyfarm.com
---
All summer, the Boys & Girls Clubs will be offering a FREE Virtual Summer Camp! Our 2020 Virtual Summer Program will include the following components:
Summer Brain Gain: Home Edition!- combats academic back slide
Club-to-Go Programs:
Triple Play: Body
Healthy Habits
STEM
SMART Moves/Passport to Manhood
The Arts
Clubs within a Club
Auto Club, Fitness Club, Dance Club, Sports Club, Nature Club
Virtual Club Meetings
Access can be found starting June 1st at www.begreatnext.org.
(903) 458-9386 | begreatnext.org
---
EX S.T.R.E.A.M SUMMER ADVENTURE
The Children's Lighthouse school-age program is designed to captivate your child and provide a balance of learning and fun. Due to COVID-19 we are not doing field-trips. This program is designed for kids ages 5-12 years.
$180 weekly
June through August, Monday through Friday from 6:30 a.m. – 6:30 p.m.
3009 N Goliad
Rockwall, Texas 75087
(972) 771-3330 | childrenslighthouse.com/rockwall
---
Gaylord Texan Resort & Convention Center is pleased to announce it will be re-opening its doors to the public on Monday, June 8, 2020. With the summer season quickly approaching, the resort will offer leisure travelers a close summer escape featuring a sprawling outdoor water park, acres of airy indoor atrium gardens, and family-friendly activities.
In accordance with Marriott's "Commitment to Clean" practices and response to the new normal, the resort will provide enhanced cleaning technology, hospital-grade disinfectants, attendants dedicated to sanitizing frequently throughout the day, new social distancing protocols, and hundreds of new cleaning processes to take care of guests while they enjoy the resort's amenities.
Additionally, Gaylord Texan's ownership group, Ryman Hospitality Properties, Inc. (NYSE:RHP) recently announced that it has selected Vanderbilt University Medical Center (VUMC), a leader in medical research, as its official wellness advisor. These combined efforts will further support Gaylord Texan's multi-phased health and sanitation re-opening plans, procedures, and staff training.
Throughout the summer season, visitors of Gaylord Texan can splash into fun at the resort's 10-acre outdoor pool complex, Paradise Springs, featuring a 6,000-square-foot family lagoon, giant water playhouse, a 600-foot long lazy river, and multiple winding water slides. In addition to spaced seating, guests can rent private cabanas including soft seating, flat-screen televisions, refrigerators, and dedicated pool servers. Inside the resort's spacious atriums, summer activities providing social distancing will be hosted including self-guided scavenger hunts, canvas painting, wellness programs, and more.
1501 Gaylord Trail
Grapevine, TX 76051
1-817-778-1000 | GaylordTexan.com
---
Youth Camp 7th-12th Graders, June 18-21 at Sabine Creek Camp. Cost is $200, Ed Ainsworth is speaking. Application and $50 deposit due May 24th, balance due by June 14th.
Kids Camp 3rd thru 6th Graders, July 20-23 at Sabine Creek Camp. Camp is $189 per camper. Application and $50 deposit is due June 7th with remainder by July 12th.
Find more info and Kids Camp Forms at generationschurchtx.org or sabinecreek.org/resources Summer Camp Forms. For Youth Camp forms email info@generationschurchtx.org.
576 Sabine Creek Rd
Royse City, Texas 75189
972-722-7507 | generationschurchtx.org/
---
Visit our 5 orchards and take home some sweet home-grown peaches! Over 30 varieties of peaches are harvested at our farm. Peaches are available Mondays-Saturdays from mid May through mid August. Purchase peaches at our Farm Market store which offers a wide arrangement of goodies. Come see all we have to offer and take a part of Ham Orchards home with you.
11939 County Road 309
Terrell, Texas 75161
972-524-2028 | hamorchard.com
---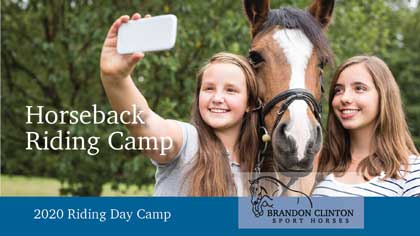 Ages 6-17, from beginners to advanced riders, enjoy the camp. Situated on 33 acres, Legends Horse Ranch has three riding rings, an indoor arena for riding in inclement weather, and lots of open space. Staff members teach the campers good, basic – and safe – horsemanship. Campers gain a solid foundation in the riding basics essential to having a safe and enjoyable time on horseback.
The fee for each one-week session is $400.
May 18-22, June 1-5, June 15-19 and July 13-17
Monday – Thursday: 9 a.m. – 3:30 p.m.
Friday: 9 a.m. – 12 p.m.
3018 Farm to Market Road 2578
Kaufman, Texas 75142
(813) 244-2148 | www.brandonclintonsporthorses.com
---
Boys and girls ages 9-12 can enjoy learning about all of the species of cats we have at our sanctuary, plus crafts, pizza and movie day, and a camp t-shirt!
July 13-17th, 10 a.m. to 3 p.m.
Registration deadline Wednesday, July 1st, 2020.
Email Linda at lbrank54@gmail.com to register.
Cost is $175.
3430 Skyview Dr.
Wylie, TX 75098
(972) 442-6888 | www.insyncexotics.org
---
Angel Camp will start June 8th and will run for three weeks, Monday-Friday 8:00am-2:30pm. We will take the week of the 4th of July off and then we will have potentially have another 4 weeks of camp pending the current circumstances.
The JER Chilton YMCA at Rockwall offers Angel Camp to the community as a way for unique children to have a camp experience that they otherwise may not be able to have. With an emphasis on youth development, healthy living, and social responsibility, Angel Camp creates an environment that allows children to explore and create with the support that their needs require. Angel Camp is designed to accommodate children with special needs, ages 5–18.
This summer program allows kids with differing physical and intellectual handicaps the opportunity to experience typical day camp activities like archery, riflery (BBs), crafts, swimming, canoeing, group games, and more. Participants should be able to change or dress themselves with minimal assistance, and be able to use the restroom on their own.
Campers remain under the close supervision of highly trained staff. Modifications to activities will be made as needed.
Campers can select two-weeks that they would like to be enrolled in, however enrollment depends on availability and approval through a Director's meeting. Campers will provide their own lunches every day; we will provide one afternoon snack after swimming.
1210 N Goliad St
Rockwall, TX 75087
(972) 772-9622 | www.jerchiltonymca.org
---
Camp Dakota will be held this summer at Pearson Elementary School in Rowlett.
Hours: 7:30am-5:30pm Monday – Friday (closed July 3, 2020)
We will be closed Friday, July 3rd for programming, and August 7th for training.
Camp Ending dates will vary, based on the location host venue, ISD calendars, and more. End dates will be announced as soon as they are available.
No Field Trips off-site, but we will have On-Site presenters; Swimming at locations w/ pool after June 15th
1:10 ratios, capacities vary by location. Most locations have a limited capacity of 45, apart from Plano, which is 140, and McKinney which is 80.
Pricing: online, by camp
Our focus in programming will include (1) educational activities and academics as needed, (2) involving STEM, nutrition education and arts enrichment; and (3) on site presenters hosting educational and enrichment activities, as such bringing field trip activities onsite for kids. At select locations, we will swim (TBP, Town Center, GP, Irving, Park South)
ALL traditional day camps will include Online Coding classes presented by Rex Programming Academy!
5201 Nita Pearson Drive
Rowlett, TX 75088
J.E.R. Chilton YMCA at Rockwall
(972) 772-9622 | www.jerchiltonymca.org
---
Challenger Sports is the largest soccer camp company in North America! This summer, experience a week-long curriculum filled with the top training sessions used by five of the most successful soccer countries: Brazil, France, Spain, UK and US. Our iconic camps utilize over 30 years of coaching experience and when presented by our international coaching staff, truly bring a global training experience to our campers. Curriculums focus on developing each player's technical, tactical, and physical aspects. The TinyTykes program, ages 2-5, provides 1 hour per day of soccer activities, games and stories; designed to develop key motor skills and fundamentals. Half-day camps, ages 5-16, are our most popular programs and provide 3 hours of skill development. Full-day camps, ages 8-16, are 6 hour programs that include more advanced training and challenges. Campers will also receive access to virtual soccer training with performance-based feedback!
FREE GIFTS: Camp T-shirt, Soccer Ball, Player Evaluation/Poster, Access to Juggling Club Sampler.
FREE JERSEY: To receive your free game jersey, register online 30 days prior to your camp (A $34.95 value!). S&H fees apply.
1210 N Goliad St
Rockwall, TX 75087
(972) 772-9622 | www.jerchiltonymca.org
---
Come join Marigold Learning Academy & ABA Therapy Center for a Creepy Crawly Summer experience with 3 amazing Summer Camp themes; A Pet's Life, Creepy Crawlies of the Deep Sea, and Critters in Motion. Summer hours are 8:30 A.M. – 3:30 P.M. Monday – Thursday. Our locations are Greenville TX and Rockwall TX. Please contact Cynthia at 972-722-3892.
Camp cost: Insurance/Tuition Based. Call for more details.
June 8th-Aug. 6th Insurance Based
June 15th-July 23rd Tuition Based
401 W Washington St
Rockwall, Texas 75087
972-722-3892 | marigoldlearningacademy.com
---
Summer is the perfect time to help your child fill in gaps in their math understanding. At Mathnasium summer is also the time we make math fun and rewarding for young mathletes. Every day we have 2 game times a child may participate in.  Also, snacks are served in a fun atmosphere with safe social distancing in place for COVID-19.
Our summer schedule:
Mondays – 2:00pm to 7:00pm
Tuesdays – 2:00pm to 7:00pm
Wednesdays – 2:00 to 7:00pm
Thursdays – 2:00pm to 7:00pm
Fridays – 2:00pm to 7:00pm
Closed Saturdays and Sundays
1300 E Ralph Hall Pkwy #102
Rockwall, TX 75032
(972) 722-6000 | www.mathnasium.com/rockwall-heath
---
Hey, Paddle Point Parkgoers!
Limited access to the parking lot for Paddle Point Park is anticipated to last throughout the spring and summer as the Sapphire Bay sanitary sewer line construction project on the Miller Road bridge continues. Our goal is to keep the park open during construction, but we need your help to make that happen.
Park ONLY in a marked parking spot – don't park in the grass or along the curb. Emergency vehicles MUST have access.
Do not bring trailers into the parking area. Access is tight due to limited navigation and turn room in the parking lot.
The launch dock is available only to those launching their kayaks and canoes. Please keep the dock clear unless launching.
Kayak Instruction Inc offers onsite kayak equipment rentals.
Paddle Point is Rowlett's only non-motorized launch site – if you want to just hang out, please visit Lakeside Park across the street and leave this lot open for folks accessing the ramp.
Fishing is very limited at Paddle Point Park, there are signs posted to let you know where it's allowed.
Per the City of Dallas (they own the lake), there is no swimming in Lake Ray Hubbard.
Thank you for your assistance and we hope you enjoy your next paddling adventure on the lake!
6301 Miller Road
Rowlett, TX 75088
972-412-6170 | www.ci.rowlett.tx.us
---
2-hour painting classes every day, with new themes each week!
Monday – Friday, 3-5 p.m; $140
330 N 6th Street, Suite #F
Garland, Texas 75040
(972) 468-9370 | www.paintingwithatwist.com/studio/garland

---
2-hour painting classes every day, with new themes each week!
Monday – Friday, 11 a.m. – 1 p.m; $140
513 Highway 30
Rockwall, Texas 75087
(469) 314-8110 | www.paintingwithatwist.com/studio/rockwall

---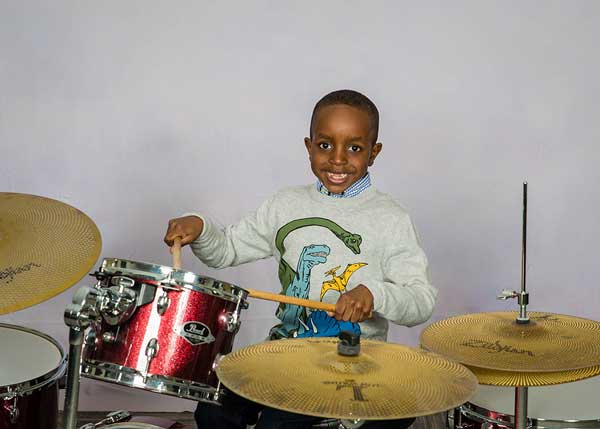 As an alternative to our small group music camps, we are taking our most popular summer camp, the Music Sampler Camp, and adapting it into a private lesson format rather than a group setting. The new format will provide weekly private lessons for nine weeks. The beauty of the Music Sampler Camp is that it allows students to sample our three most popular instruments, piano, guitar/ukulele, and drums (instruments provided).
Cost is $269
June 8 – August 15
1920 Mims Rd
Rockwall, Texas 75032
844-385-0589 | rockwallmusic.com
---
Looking for the best summer experience for your child who has completed Kindergarten – 5th grade? Sabine Creek Day Camps are the perfect solution! Your child will experience the very best of what Sabine Creek offers our overnight campers… wild and crazy games, swimming, archery, crafts, ropes course and tons of outdoor fun! And of course the highlight of any camp is taking a break from the action for a daily devotional and team building.
5 Day Week = $230 per camper; 4 Day Week = $185
June 15 – June 19
June 29 – July 2
July 13 – July 17
July 20 – July 24
576 Sabine Creek Rd
Royse City, Texas 75189
1-888-382-9877 | sabinecreek.org/daycamp/
---
Sylvan Learning offers programs for students Pre-K through 12 grade in reading, writing, math, study skills, and more! Our programs are designed to fit every student's personal needs and align with Texas education curriculum. Our state-certified teachers ensure students truly master concepts and build confidence, all while having fun! For the comfort of our families, we are also offering both virtual and in-center tutoring with safety precautions as options.
Monday – 9:30 AM-7:30 PM
Tuesday – 9:30 AM -7:30 PM
Wednesday – 9:30 AM-7:30 PM
Thursday – 9:30 AM -7:30 PM
Friday – 1:00 PM – 5:00 PM
Saturday – 9:30 AM – 3:00 PM
Contact us to get started with a $19 Assessment!
6537 Horizon Road
Suite C
Rockwall, Texas 75032
(972) 546-6303 | sylvanlearning.com/rockwallheathtx

---
Camp includes lots of in-gym games with a different theme each week, daily activities are different each day within the themes. We do group games and gymnastics, have a Lego Building time, a craft time and a snack time built in. Camps will be limited to 6-8 kids each session at the current time.
Members $30 per session, Non-Members $40
Our camp sessions will run June 1st to August 28th for 3-8 yr olds who are bathroom independent. Times are M/W/F morning session 9 a.m. -12 p.m. Afternoon sessions are Mon-Fri, 1:15-4:15 p.m. Kids who need to stay for both sessions or come early before afternoon camp can come from 12-1:15 p.m. for our Lunch Bunch time.
2881 Market Center Drive
Rockwall, Texas 75032
(469) 543-7584 | www.thelittlegym.com/rockwallTX/
---
Visitors may make camping reservations at parks with arrival dates between June 1 and Sept. 7. This gradual reopening of overnight reservations will be limited to varying degrees at individual parks to align with safe business practices currently followed in Texas.
All guests, including annual pass holders, need to pre-purchase day passes and overnight reservations in advance through the Texas State Parks Reservation System. Reservations can be made online at texasstateparks.org or by calling 512-389-8900. Callers should expect longer than normal wait times when trying to make reservations. Visitors are encouraged to use the online system to help reduce the volume of calls to the customer service center.
Existing social distancing standards and public health recommendations remain in effect including the recommendation to wear face coverings and bring one's own supply of hand sanitizer. State parks will also continue the requirement of a six-foot distance from individuals outside of their party, including the prohibition of the gathering of groups larger than five that are not part of the same family or household.
Visitors planning on coming to a state park are encouraged to bring all necessary provisions, such as hand sanitizer and face masks. Guests should also ensure they have enough water and weather appropriate clothing before heading out. Find tips and recommendations for what to bring on a trail to stay safe in the Texas sun on the heat safety page on TPWD website.
Texas State Parks will continue to operate at a limited capacity. Operational changes still in effect at parks include the suspension of all transactions at parks, equipment rentals and in-person interpretive programs. All headquarters, visitor centers and nature centers will also remain closed for now.
The continuation of overnight reservations and other facets of park operations will be subject to change and is dependent on current data, staffing levels and public health recommendations. Park visitors should check the TPWD website and Texas State Parks Alert Map regularly for the latest information.
512-389-4800 | www.texasstateparks.org
---
Please check back daily for new additions and updates to the directory. Many camps are still finalizing details due to COVID-19.  
---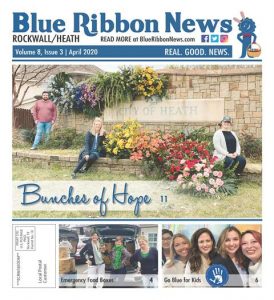 Our print edition is delivered free to ~15,500 homes in Rockwall and Heath, TX.
To share your good news and events, email editor@BlueRibbonNews.com.
Subscribe to our email newsletter here.
Advertising: 214-342-8000 or advertising@BlueRibbonNews.com.