Stouts vs. Porters
(ROCKWALL, TX – Nov. 8, 2019) As the weather becomes steadily colder, many of us beer lovers will begin to move away from the lighter beers that kept us cool and refreshed all summer and start down a much darker path, the roasty goodness of stout & porter boulevard.
Few beer styles are more beloved, varied, and debated than these two black beauties of beer.  "Is there even a difference between these two styles?" you may ask.  Well to answer that we'll have to hop in to our time traveling Delorean and head back to the early 1700's.
Before the stout was even a glimmer in a brewers eye the porter was fast becoming a favorite amongst England's dockworkers (porters) this dedicated fan base would eventually lend the beer its name.  However, this early version of a porter would likely have been very different from what we are familiar with today.  In those days it was a common practice for bartenders to blend multiple beers from different casks to order.  The progenitor of the porter was a blend of their beers and would have been a much lighter color than we are used to.  Unfortunately what it tasted like has been lost to history.
But these beer "suicides" didn't last, before long brewers figured out how to brew porters outright, no blending required.  It was at about this point that porters began to get darker as brewing techniques improved.  This is where porter's showoff younger brother enters the picture.
The word stout was at that time used the same way we use the words imperial or double to indicate higher alcohol by volume (ABV).  So these early stouts were actually referred to as "stout porters."  They quickly gained in popularity and eventually supplanted porters as the preferred choice of discerning dark beer drinkers; their name was also shortened to just "stout."
Flying back to the modern day, it's been utter chaos ever since with brewers, critics, and beer geeks alike debating the finer details between the styles, but we can outline some of the more general differences.  In many ways the typical porter is just a lighter version of the stout with a little less roast flavor, lighter body, less sweetness, and usually lower ABV. A stout will often have a slightly sweeter flavor, medium to heavy body, a more roasty malt flavor and a medium to very high ABV.
In the end, these "Brothers Black" are two of the most flexible and open to interpretation styles in the wide-world of beer.  Brewed with all manner of ingredients, aged in every kind of barrel and delicious year-round.
Come in and add a "Brothers Black" or two to your custom pack!
Cheers!
Jacob "Jake" Connolly, Bearded Geek
Beer Geeks is a craft beer bottleshop located in downtown Rockwall. We have over 350 craft beers from all over the world. Everything is organized by style and priced as singles, so you can build a custom pack out of anything, everything in the store. Where it's okay to geek out about beer! www.BeerGeeksShop.com This is a sponsored guest column.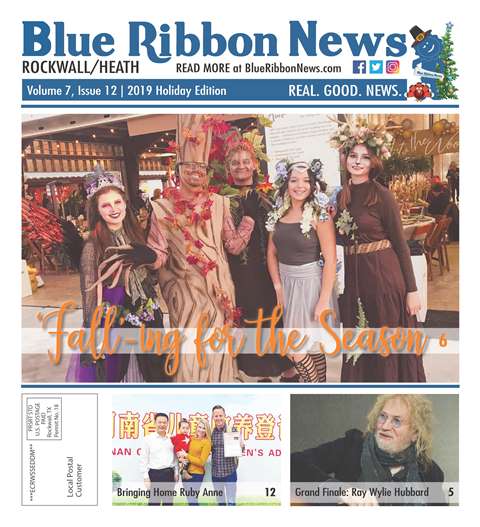 Our monthly print edition is delivered free to ~15,500 homes in Rockwall and Heath, TX.
To share your good news and events, email editor@BlueRibbonNews.com.
Subscribe to our email newsletter here.
Advertising: 214-342-8000 or advertising@BlueRibbonNews.com.