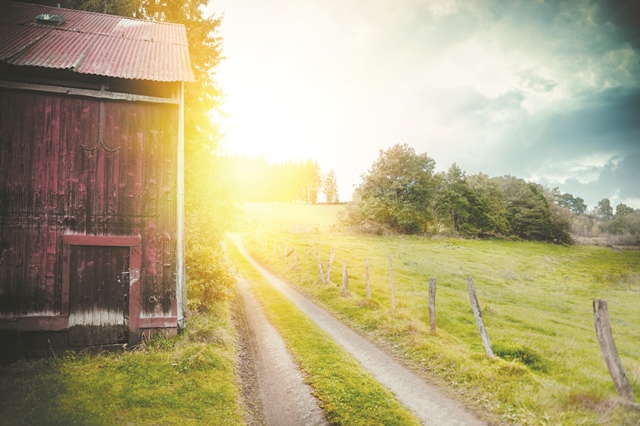 (ROCKWALL, TX – June 22, 2020) My usual Saturday morning phone call to my elderly parents opened with a question I'd never before asked them: "Do you have plenty of toilet paper?" Isolated in the early months of COVID-19, they depended solely on my time-challenged sister's weekly visit and grocery run. My father answered and eased my concern, adding, "There are worse things than being without toilet paper."
The Great Depression had shaped my parents outlook on life. They were born during that era of deprivation, and they grew up amid the fearful and frugal World War II years. But Dad's rural Arkansas family had an even harder row to hoe than some others. His family home offered no toilet paper since they had no indoor bathroom or plumbing. Their outhouse alternately featured either a Sears or Montgomery Ward catalog, and a house rule: only one page per visit.
My father doesn't recall feeling terribly deprived as a child. He knew his forebears, homesteaders, had endured their own tough challenges. However, the descriptions of his early life seem incredible today—such circumstances would equate to severe poverty in modern America.
It's interesting how the tables can turn on us. After weeks of seeing too many empty grocery store shelves, we've all gleaned a healthy bit of context to relate to the trials of previous generations. And Dad's perspective on hard times is now sage advice.
Getting wisdom is a life-long pursuit, and, personally, it took a few decades to get over my self-focus. By the time my parents retired, I stayed occupied with my own family. I regularly called Mom and Dad to update them on our busy lives, but it took some mortality reminders related to their health for me to consider their well-being, to ask how they were doing and what they might need. And I became more interested in their stories.
My latest reordering of priorities centered on my mother's hospitalization in an intensive care unit—under sedation, with breathing and feeding tubes. Though her condition was unrelated to COVID-19, the "no visitors" restriction applied. My father, despite heartache, reassured me that he and Mom peacefully accepted the eventual failure of their nearly 90-year-old bodies. He wisely reminded me that we will all face the ravages of old age if we live long enough.
The Creator of Heaven and Earth informed Adam and Eve of their earthly composition, saying, "For dust you are and to dust you will return" (Genesis 3:19*). This reality offers a sobering perspective: If COVID-19 doesn't take us, we remain 100 percent susceptible to death. And the young and healthy have no more guarantee on tomorrow than those at-risk.
However, God has shown great mercy to Adam and Eve and the rest of mankind. Psalm 103:13 – 14 says, "As a father has compassion on his children, so the Lord has compassion on those who fear him; for he knows how we are formed, he remembers that we are dust." For those who do not fear God, "He is patient… not wanting anyone to perish, but everyone to come to repentance" (2 Peter 3:9).  Our Father's good plan was made perfect through his Son, whose atonement for sin yields a not-to-miss offer: eternal life to "whoever believes in him" (John 3:16).
This perspective provided genuine comfort for me as I gathered with family members when my mother went to be with the Lord. And I look forward to seeing her again in that better place, where there will be "no more death or mourning or crying or pain…" (Revelation 21:4).
*New International Version Bible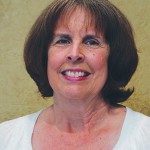 By Patti Richter. Patti writes and edits Christian faith articles and has co-authored Signs of His Presence: Experiencing God's Comfort in Times of Suffering (March 2019). Read more of her essays at blueribbonnews.com/category/faith.
---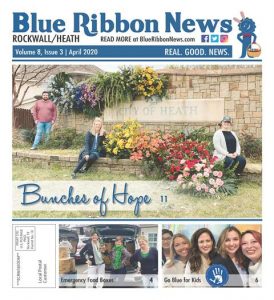 Our print edition is delivered free to ~15,500 homes in Rockwall and Heath, TX.
To share your good news and events, email editor@BlueRibbonNews.com.
Subscribe to our email newsletter here.
Advertising: 214-342-8000 or advertising@BlueRibbonNews.com.