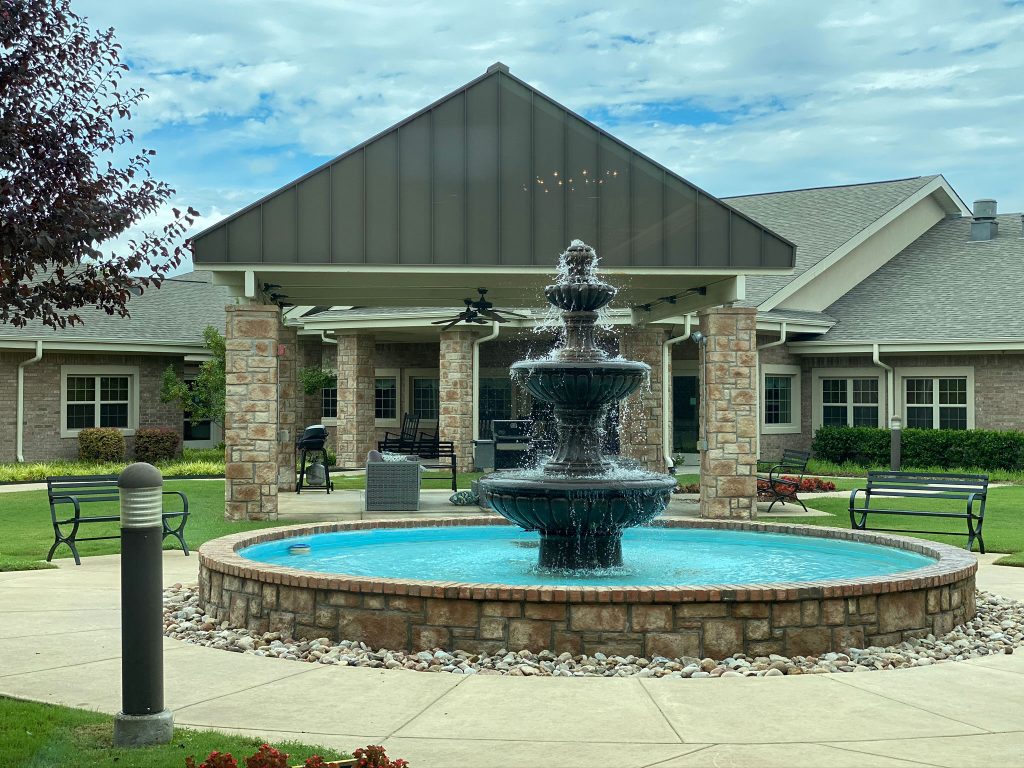 ROCKWALL, TX – Nov. 25, 2020 – With COVID-19 concerns top of mind, Highland Meadows Health and Rehab – like many skilled nursing and long-term care facilities – has spent the last several months adapting, pivoting, and following strict protocols to help ensure the safety of patients, staff, and the families who care about them.
"There is nothing more important than the health and well-being of our patients," said Highland Meadows Administrator Gracen Hawley, LNFA, M.A., CCC-SLP. "Our entire team has worked extremely hard during this difficult period, tending to the physical, emotional, and spiritual needs of the people we serve. I am so grateful for a committed team that has helped keep our residents connected with loved ones and COVID-free throughout the pandemic."
For Gracen and her team, these are more than words. It's a way of life, and Highland Meadows is family.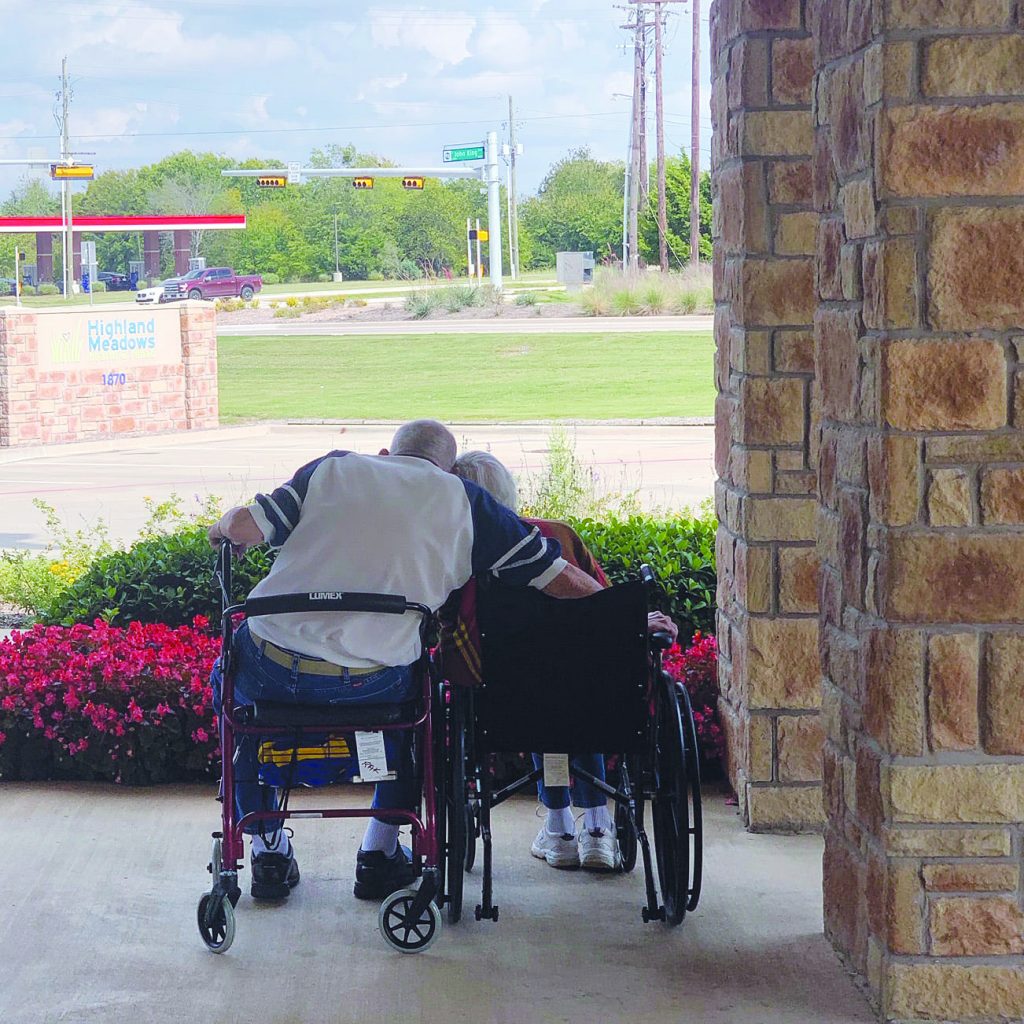 Located at 1870 S. John King Blvd., the privately owned and operated facility is home to 75 long-term residents and more than 30 short-term patients. They provide inpatient and outpatient physical therapy, occupational therapy, speech language pathology, and IV therapy. A licensed care team specializes in stroke recovery, orthopedics, wound care management, pain management, post-surgical rehab, and Diabetes. A physician makes rounds seven days a week, and the Medical Director is a licensed, board-certified Physiatrist.  There's a fully equipped gym and a dedicated room that serves as a simulated home environment, complete with kitchen appliances, washer and dryer – for functional therapy.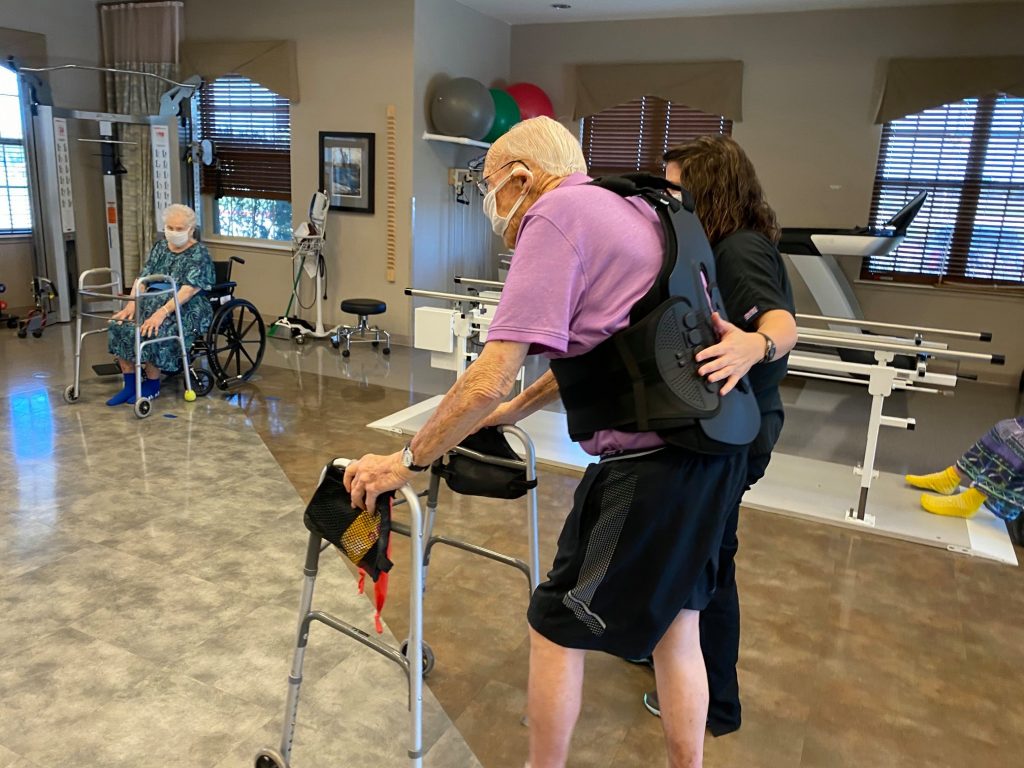 "One of our goals is to get patients functioning the way they were prior to hospitalization, so we simulate activities like putting dishes in the dishwasher and doing laundry," explained Gracen. "We watch for things like balance and endurance, so when we send you home, you're safe."
The licensed therapists are dedicated employees of Highland Meadows, and rehab programs are tailored to fit each patient's specific needs.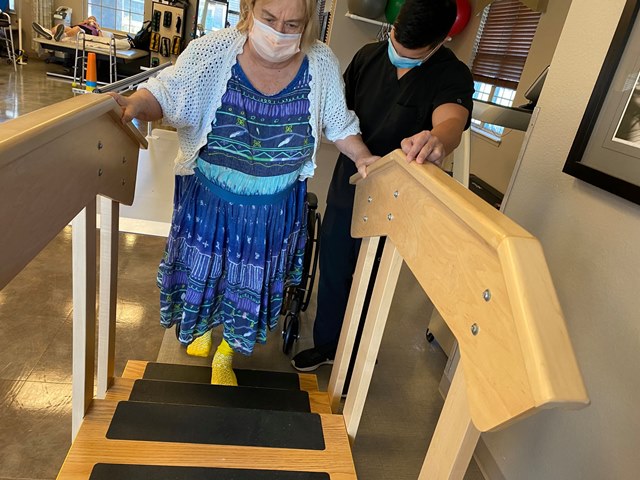 "This helps ensure each patient achieves the best possible outcome in the shortest period of time, combined with the individual care they deserve," Gracen said. "The average stay for most of our rehab patients is 17 days, far below the national average."
Inside Highland Meadows you'll find fully furnished living suites, spacious private and semi-private rooms, a dining hall with chef-prepared meals and specialized menus, activity areas, a beauty salon and barber.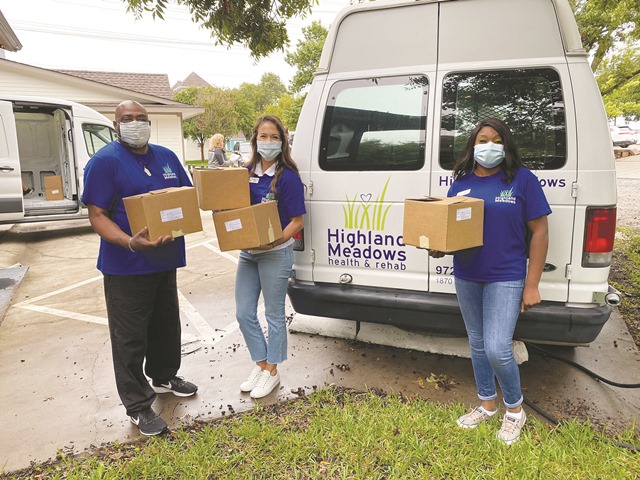 Although Highland Meadows has served the Rockwall community since 2015, Gracen, along with her husband, Russell, took ownership of Highland Meadows earlier this year.
"As new owners, we had to overcome one obstacle after another in order to make our vision for Highland Meadows a reality. But God's hand has clearly been in this, every step of the way," Gracen said.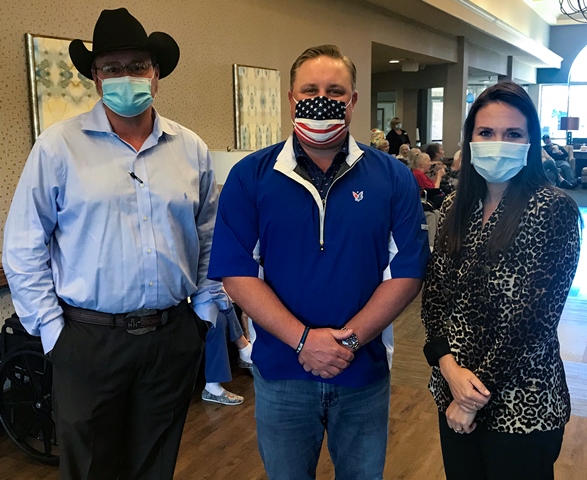 Gracen and her team originally planned a Grand Opening event on March 13. But when the big day came, so did news of an unprecedented shutdown of healthcare facilities due to COVID-19.
"It was heartbreaking. But we kept the focus on protecting our patients and staff and doing what we do best – providing exemplary healthcare and rehabilitation services," Gracen said. "It's been a crazy rollercoaster, but there has never been a time that God has not provided for Highland Meadows."
Gracen said the lockdown allowed them to look internally at their culture, leadership, and integrity – making sure they were indeed living up to its philosophy: "Are we who we say we are?" In other words, walking the walk – not just talking the talk.
"Our goal is to provide honest, transparent, ethical care from the top down. Skilled nursing facilities can be a dreary place and patients can be sad, but if your staff is friendly and happy – they bring the life, they bring the love. And that's especially important now," she said.
Activities include Bingo, Bible study, church service, group exercise, men's group, dance parties and ice cream socials. Transportation services are also provided. When non-essential providers were not permitted entry due to the pandemic, staff members stepped up to provide hair styling services to residents.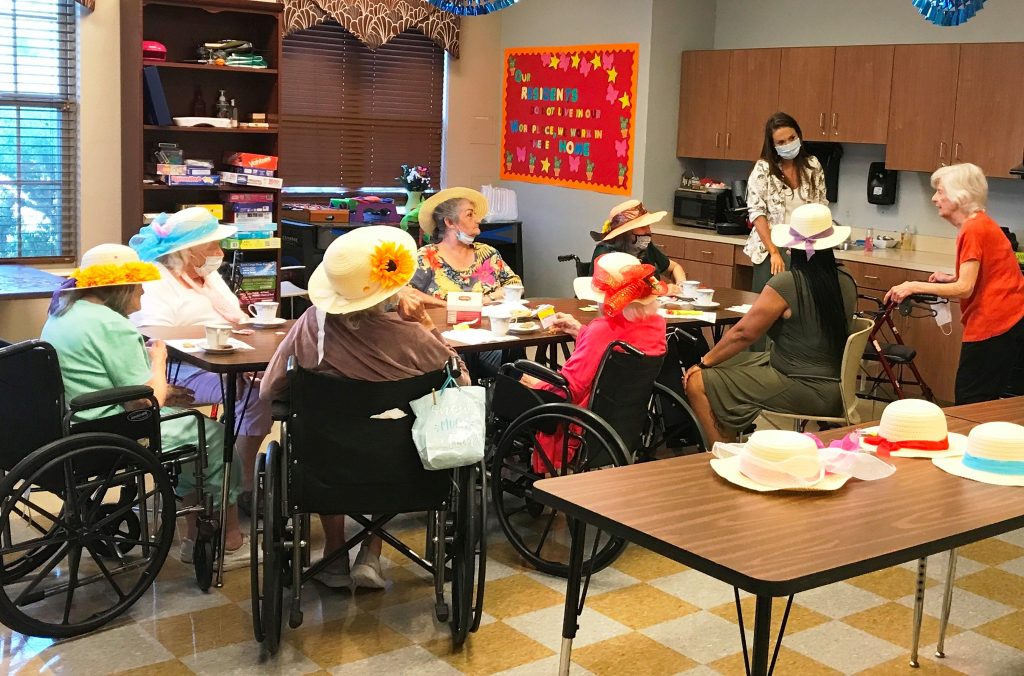 Highland Meadows recently introduced their own in-house laboratory services, dramatically decreasing the time it takes to draw and process stat lab results.
"Ultimately this allows us to give better care and drastically reduce our return-to-hospital rates," explained Gracen. "It is a space that no other nursing facility has ventured into."
They have also begun providing General Inpatient Hospice services. "The senior population holds a special place in our hearts, no matter where they are in their journey. We realize that quality of care, safety and comfort is most important to our geriatric loved ones, and that is what is most important to us, too. We are excited to be able to extend our services to a more acute, end of life stage as well."
To learn more, call 972-722-7408 or visit highlandmeadowshealth.com. Follow them on Facebook and Instagram, too.
Sponsored article by Dawn Redig. Highland Meadows is a client of BRN Media.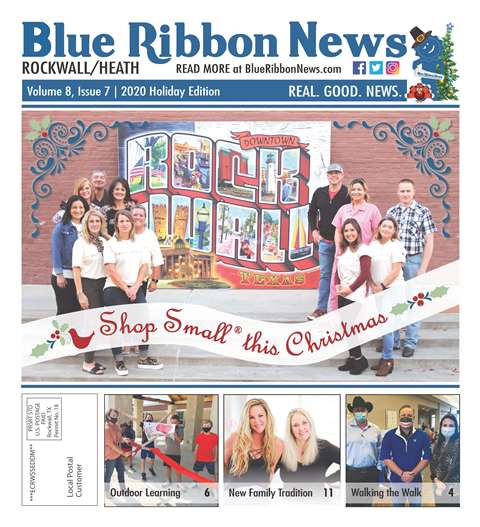 Our print edition is delivered free to ~15,500 homes in Rockwall and Heath, TX.
To share your good news and events, email editor@BlueRibbonNews.com.
Subscribe to our email newsletter here.
Advertising: 214-342-8000 or advertising@BlueRibbonNews.com.