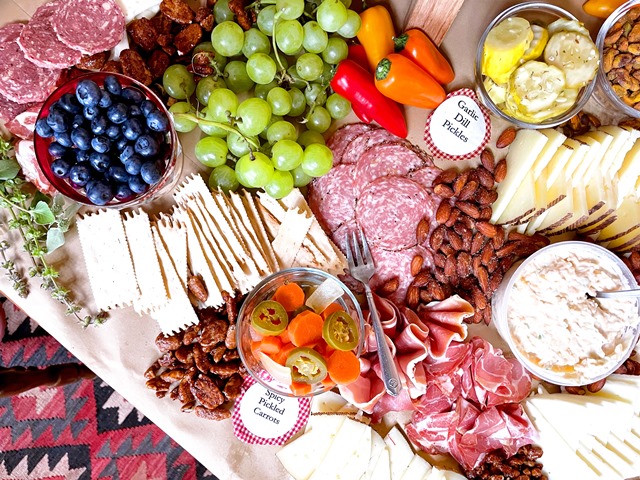 ROCKWALL, TX (Nov. 29, 2021) What is a charcuterie board? Well, the word "charcuterie" means prepared meat. We, the people, have turned charcuterie boards into what they are today. Meat, cheese, fruits, nuts, crackers, breads, desserts – all the things. I am totally fine with this but also, if your "charcuterie board" doesn't have meat on it, it is maybe just a fruit and cheese tray. Or a dessert tray.
Charcuterie boards, as we know them, are designed to be shared. So, whatever it is that your board adorns, I know your guests and family will love it.
As the holidays approach, I wanted to share some super basic and easy ways to create a dreamy charcuterie board, whether it's made at home for grazing guests or taken to a party for entertaining a crowd. There are no real rules. But these pointers will help you feel confident in your board making skills.
Determine the size. If preparing a board for yourself and a few guests, a dinner plate or small cutting board (about 6×8 inches) is a great size. If preparing for a larger group like a party or potluck, a 15 to 20 inch board is ideal. A trick I love for this size board is to take a large cookie sheet and cover it in parchment paper. Cookie sheets are cheap, light weight and can be left behind without regret at a holiday party. Now, my personal favorite, a very, very…VERY large charcuterie spread. I put something like this together almost every holiday so our family can graze while the main meal finishes being prepared. For this, I use a small table. Yes, the whole table. It's about 4×2 feet. I cover the entire table with butcher paper, stack little plates, forks, toothpicks and napkins in one corner and fill the rest with food. If your kitchen allows, you can also do this exact thing on a kitchen island.
Pick your cheese. 2-4 people, one hard and one soft cheese is good. Anything above 4 people needs one hard, one soft, a stinky cheese and a cheddar. My favorite soft cheese is Boursin and my favorite hard cheeses are the Garcia Baquero Spanish cheeses, triangle cut in the variety pack. Both can be found at Costco and Tom Thumb.
Pick your meat. 2-4 people, one salami and one prosciutto is good, even plain pepperoni works for this board. Anything above 4 people needs 2 salami, a prosciutto and a coppa. My favorite variety pack, Busseto Antipasto, has all four and can be found at Costco.
Pick your carb. This part is fun and you can literally do anything. Slice a baguette, pull out your favorite Ritz crackers, cut up some pita bread. Really whatever you want. I love the classic "entertainment crackers". You can find a box of these at just about any store and it will have 6 different kinds of crackers in it.
Add some flair. Now it is time to get creative. Add little gherkin pickles, olives, pickled okra, pickled carrots, nuts, dried fruit, fresh fruit, carrots, bell pepper slices. Anything and everything you want.
Now dip. In my opinion, a charcuterie board is not complete without dips. My favorite is hummus, pimento cheese, jams, jellies and a little spicy mustard.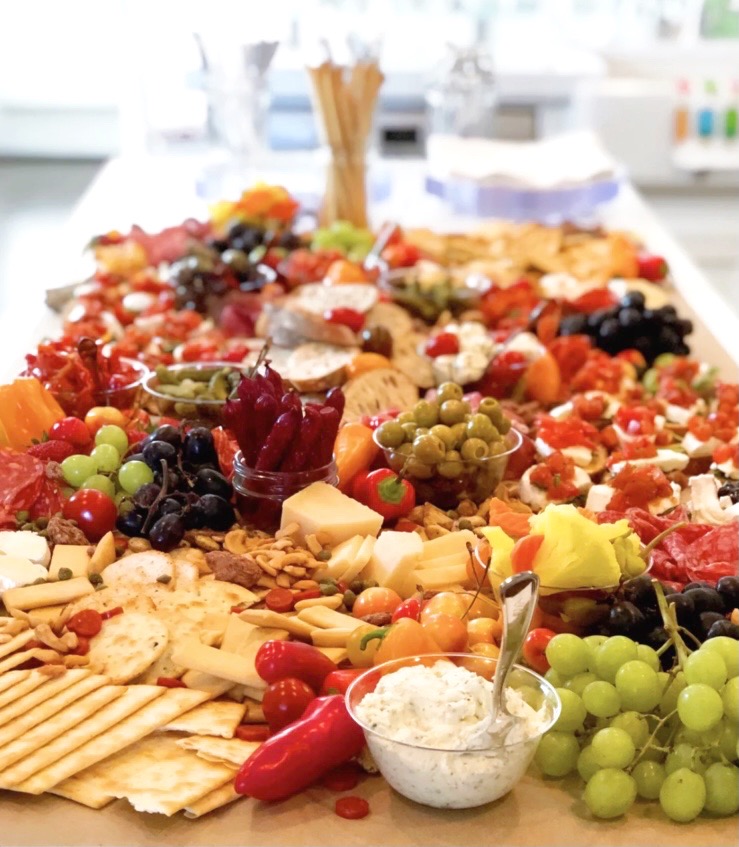 For the assembly: First, cheese and meat. These are the most costly items so you don't want to fill space with these. Second, add the fresh fruit, veggies, pickles and olives. You can use tiny bowls for the pickled items and olives or just straight on the board. Third, pack in the carbs. Crackers and bread are your cheapest board item so fill in the gaps with carbs. Place little stacks all over. Fourth, sprinkle those nuts and dried fruit everywhere. You see how we saved these items for last because they can literally go anywhere. Last, squeeze in little bowls for your dips or just place them around the board with small serving spoons.
Writing this post made me excited about the holidays and sharing meals with my chosen people. I hope you decide to make a charcuterie board to share this year and if you do, I would love to hear about it. Tag me on social media or stop me if you see me around town. You know I love to talk about food!
Enjoy!
By Melissa Tate of Rockwall, as published in the Blue Ribbon News December 2021 print edition.

RELATED STORIES
Cooking with Ease by Melissa Tate: Homemade Hamburger Helper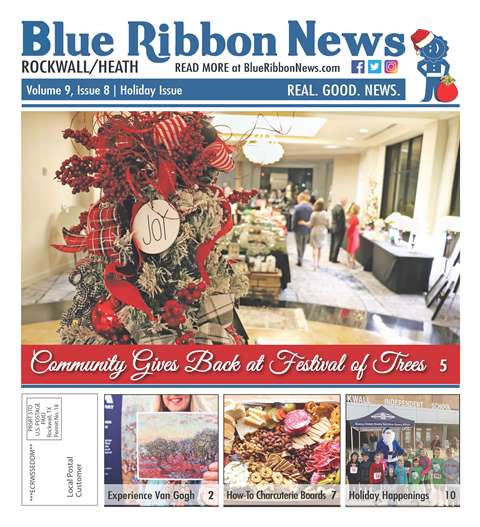 Our

print edition

delivers free to ~15,500 homes and businesses throughout Rockwall County, TX. Click image to view.
To share your good news and events, email editor@BlueRibbonNews.com.
Subscribe to our email newsletter here.
Advertising: 214-342-8000 or advertising@BlueRibbonNews.com.
---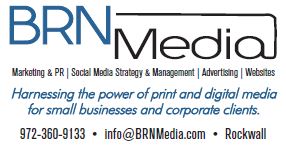 BRN Media is a multi-platform, full-service creative agency offering advertising and marketing services, social media management, and website development throughout Rockwall County and the Dallas area.