For those who may not know, Blue Ribbon News has been sharing these sweet, funny, and often quirky tales of true love for the past several years, and it's become one of our most popular features. This year, as we did in 2021, we'll be randomly drawing a handful of lucky, participating couples to win prizes – including a couples massage from
Rockwall Body & Soul Massage
, restaurant gift cards from
Dodie's at The Harbor
and
Samee's Pizza Getti Italian Bistro
, an overnight stay with complimentary bottle of Champagne from the
Hyatt Place Rockwall
, and a dozen roses from
Lakeside Florist
.  Look for their stories to come in our February print edition, as well as many more online here at
BlueRibbonNews.com
.
To submit your story, email

editor@blueribbonnews.com

and tell us how you met your mate in 250 words or less, and include a high resolution JPG photo.

But hurry – our deadline is Jan 14.
To kick things off, it only seems appropriate that we re-share our own love stories at Blue Ribbon News: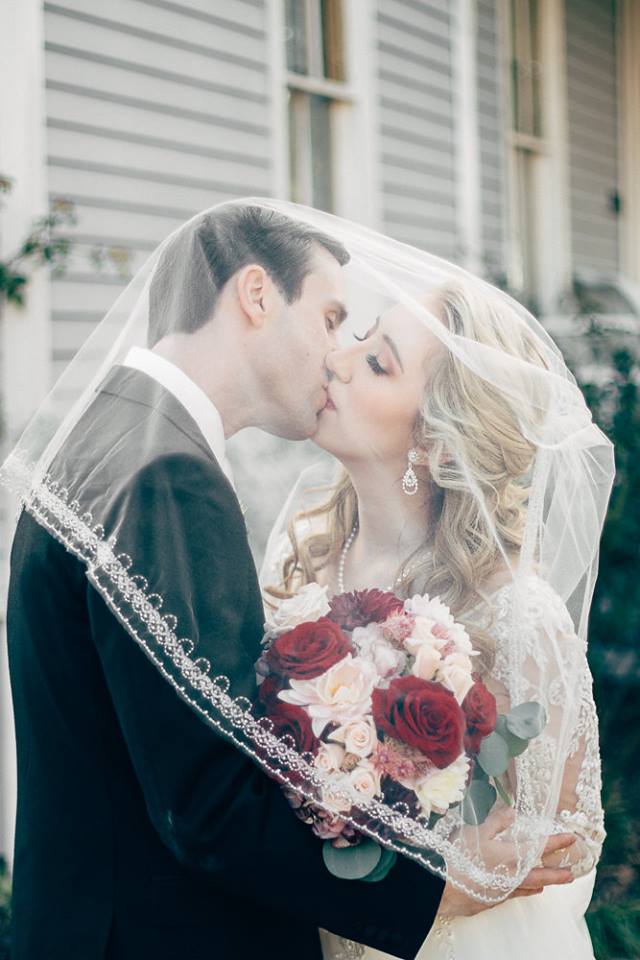 (Originally published Jan. 29, 2018) Austin and I each remember the day we met a little bit differently. It was the Rockwall Founders Day Festival at Harry Myers Park, just a few weeks into one of my summer breaks from college. I was interning as a part time staff reporter for Blue Ribbon News, so I was snapping away at all of the usual festivities: bounce houses, fried foods, and smiling kids. All of a sudden, I spotted somebody else with a great big camera lens on his face. He was tall, with wild spiky hair. When he lowered his lens, I couldn't help but notice that he was a pretty handsome dude with bright blue eyes.
Austin was reporting on Founders Day for BRN too, and although we had read some of each other's articles before, we'd never really crossed paths since I tended to work remotely. We quickly struck up a conversation and started casually wandering the festival together discussing photography. Then disaster struck. When Austin stopped to talk to someone for a few minutes, I started taking pictures of some kids doing a karate demonstration. When I turned around, he was gone! I assumed he didn't want to get stuck talking to a silly college girl for the rest of the day and went back to work.
Austin, on the other hand, swears the same thing happened to him. One minute he was chatting, then he turned around and I was the one who ditched him. Both of us shrugged it off, and our paths didn't cross again that summer as we covered different things. But thankfully, God wasn't finished writing our story.
The next summer, I returned to continue reporting for Blue Ribbon News. But this time I would be working in-office, where Austin had just taken on his new role as Editor. I remember shaking hands with him on my first day and wondering if he remembered the Founders Day Fiasco. His hair wasn't spiky anymore, but his eyes were still just as strikingly blue.
That summer we worked closely on the newspaper together, and I discovered how special Austin was. That he jumped at every opportunity to help others. That he was more than just friendly, he was truly patient, considerate, and generous. We realized we were both Harry Potter fans and started discussing the books together. When Half Price Books hosted a midnight release party for Harry Potter and the Cursed Child, we both dressed up in costumes when we went to cover it for the newspaper. I guess that extra dose of nerdiness sealed the deal for Austin, because he asked me on our first date exactly one week later.
We got married in September 2017, just a few months ago. (We had Harry Potter cake toppers as a nod to our humble beginnings and our love for the books.) When I think about the moments that led up to us falling in love and eventually pledging to spend our lives together, I'm thankful that God had plans bigger than my limited understanding.
In this Valentine's Day issue of Blue Ribbon News, you'll find several pages of love stories submitted to us by couples from all over Rockwall County. Each one is unique and precious in its own way, and we are so excited to celebrate the season of love by sharing them with you. We had such an overwhelmingly large number of submissions this year that we had to pick only a few for the paper. But you can find all of them online at BlueRibbonNews.com.
We wish you a Happy Valentine's Day from everyone on the Blue Ribbon News team.
By Julie Anne Wells, wife of Blue Ribbon News editor Austin Wells.
---
---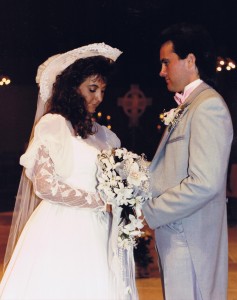 (Originally published Jan. 31, 2013) A recent study posed this question to married people: If you could go back in time, would you remarry your spouse? One respondent said, "Yes, as long as I could fast forward through the rough spots." Another admitted, "No, I'd run for the hills."
When I asked my husband, there was no hesitation. "Of course I'd marry you again, dear." After 24 years of marriage, he's learned a thing or two.
I met Richard in 1987, when he dialed the wrong number. I'm convinced I was meant to answer that call.
I had just moved to Rockwall after graduating from Lamar University, leaving behind my job at the college newspaper and local television station. While searching for my dream journalism job, I took a position as a receptionist at an executive suite leasing office in downtown Dallas, answering phones for a handful of tenants who, for the most part, were never there.
For whatever reason, our phone lines were crossed with the Dallas County Courthouse that day, and dozens of calls were being routed to my switchboard by mistake.
I probably shouldn't admit this, but I grew restless and bored – so I decided to amuse myself by placing callers on hold and forcing them to listen to country music. Occasionally I'd pick up the line and sing Hank Williams Jr's "All My Rowdy Friends Have Settled Down," and then I'd place the callers back on hold without giving them a chance to speak. It didn't take long for them to hang up.
But not Richard. He held for nearly 45 minutes. Now why would anybody do that?
Turns out it was so he could ask me to dinner. (Apparently he was amazed that I knew the words to every Bocephus song ever written, and that I'd risk my job by singing "There's a Tear in my Beer" over the telephone.) We exchanged home phone numbers, talked for days on end, and had a blind date of dinner and dancing two weeks later. (No, we didn't go to a honky-tonk, but we did play Randy Travis' "Forever and Ever, Amen" at our wedding.)
In honor of Valentine's Day, we asked local couples to share stories about how they met. Their true love tales will be featured in our special "How I Met My Mate" section in our February print edition, with many more reader-submitted stories to be shared online at www.BlueRibbonNews.com throughout February.
By Dawn Redig, Publisher/Managing Editor, Blue Ribbon News. 
---
CHECK OUT THE COUPLES WE'VE FEATURED IN YEAR'S PAST:
---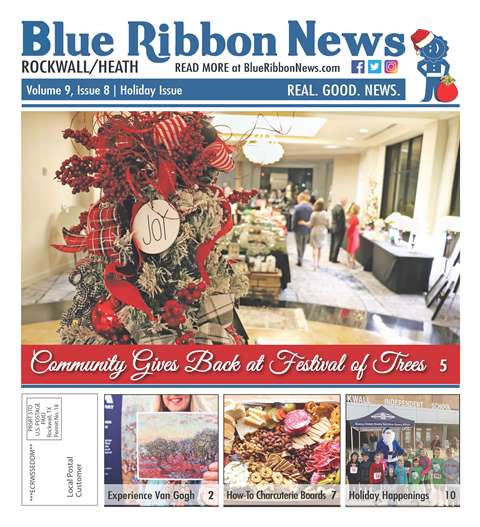 Our

print edition

delivers free to ~15,500 homes and businesses throughout Rockwall County, TX. Click image to view.
To share your good news and events, email editor@BlueRibbonNews.com.
Subscribe to our email newsletter here.
Advertising: 214-342-8000 or advertising@BlueRibbonNews.com.
---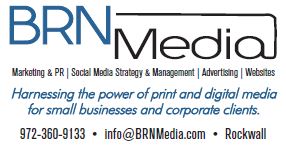 BRN Media is a multi-platform, full-service creative agency offering advertising and marketing services, social media management, and website development throughout Rockwall County and the Dallas area.