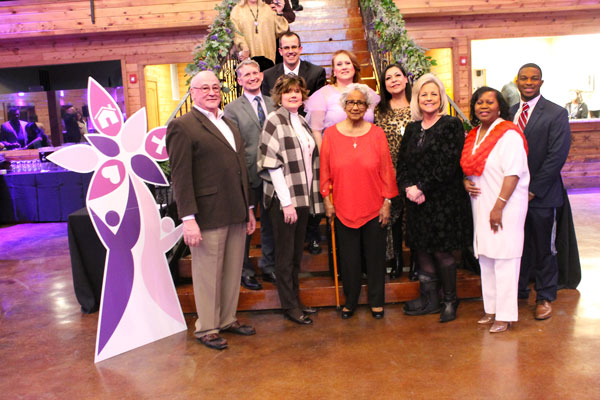 40 Years of Service
Growing toward a safer tomorrow
ROCKWALL, TX (April 29, 2022) Women In Need (WIN) is a non-profit organization serving Rockwall, Hunt and Rains counties. Founded in the early '80s, it will soon celebrate its 40th anniversary of helping victims of domestic abuse become survivors.
The organization recently unveiled a new logo, tagline and mission statement to more effectively represent the services they provide. The organization began as a safe emergency shelter for abused women and their dependent children. That original mission continues to this day as they operate a shelter in Greenville that can serve up to 40 women and dependent children. Because the shelter is meant to be temporary, they also help survivors as they move out to establish new households.
In addition to this original service, WIN provides legal advocacy support as protective orders are needed to help ensure longer-term safety. They also act as a resource referral service for other legal needs such as divorce and child custody.
---
---
A frightening statistic is that one out of four women will suffer domestic abuse in their lifetimes. But domestic violence is often under-reported. What may also be surprising to some is that number is one out of seven men. WIN's primary mission is serving female victims, but men are also occasionally referred to WIN for assistance by law enforcement. While WIN does not house men in their shelter, they do have the resources to provide temporary emergency shelter using local motels or hotels or referral to another agency. They can also provide legal advocacy if needed. By way of comparison, during the most recent 12 months, WIN assisted a total of 523 clients, 485 were women and 38 were men.
Serving the abused is a significant part of WIN's service to our communities. But their prevention education team works to reduce domestic violence by imparting critical information to sixth-twelfth grade and college students including instruction on healthy relationships, red flags indicating possible abuse and domestic violence resources. Their team has made nearly 300 presentations in Rockwall County schools and reached over 3500 students this school year.
WIN is supported in its work through a variety of resources. Over 40 percent of their revenue comes from the proceeds of their four My Sister's Closet resale shop locations in Rockwall, Greenville, Commerce and Quinlan. They also receive federal and state grant funding along with other grants from organizations like United Way. Local churches are also significant supporters along with individual donors. And they receive some revenue from fundraising activities.
The organization's new tagline as seen on their business cards, website and social media posts is Growing Toward a Safer Tomorrow. They welcome support from our local communities as they work to live out their mission statement: Women In Need is a multi-faceted domestic violence resource center that provides shelter, advocacy and education for a secure today and offers hope for a safe tomorrow.
For more information, see their website wintexas.org.
Sponsored article by Alan Heath, Executive Director, Women in Need.
---
---
Our

print edition

delivers free to ~15,500 homes and businesses throughout Rockwall County, TX. Click image to view our latest issue.

Subscribe to our email newsletter here.
---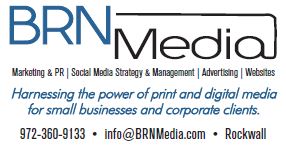 BRN Media is a multi-platform, full-service creative agency offering advertising and marketing services, social media management, and website development throughout Rockwall County and the Dallas area.