ROCKWALL, TX – August 18, 2021 — Heads up, hoops fans: Rockwall will soon be home to its own professional basketball team! The Rockwall 7ers join the pool of teams making up The Basketball League (TBL), which provides communities across the country with a professional basketball team that gives an affordable and quality family entertainment experience. TBL recently concluded its fourth season with 29 teams competing and has 46 total markets already booked for the 2022 season.
---
The TBL isn't a rec league, but a professional league in which the players are paid to play the game they love. But the league goes beyond just basketball; it's known for getting these players involved in their local communities. The players not only get to play the sport they love, but they can also use their celebrity to help young people and build a local asset that is worthy of support. The TBL also provides players with educational opportunities to learn from nationally acclaimed life skills classes for financial literacy, health and wellness, nutrition, preventative medicine and sports biomechanics.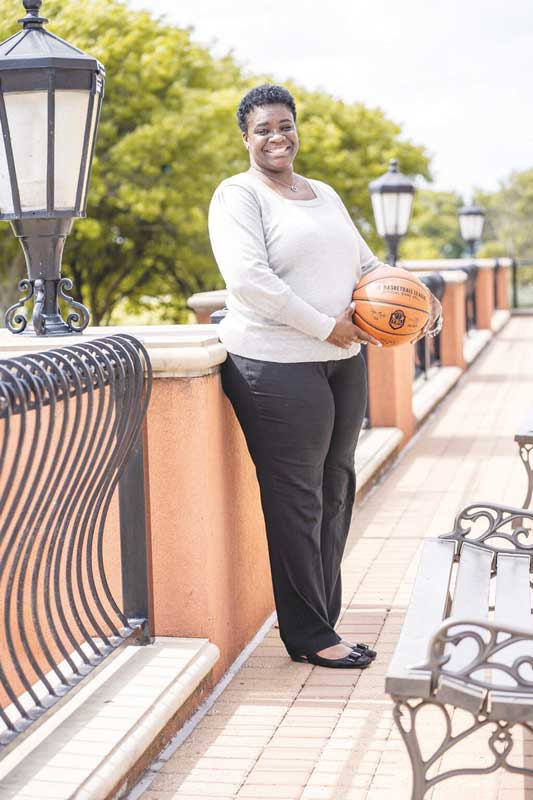 Serving as the Team Market Owner of the Rockwall 7ers is Sammie Howard. After seeing her son, who got a scholarship to play basketball at a university, go through the heartbreak of not ever getting playing time on the court, she knew she wanted to do something where she could
make a difference in the lives of young people. When she was laid off from her previous job due to COVID, she decided to buy the Rockwall team and start her dream of providing a bridge to all the young men out there who didn't get a chance or a platform to display their talents at the highest level.
"For me, it was just a way to give back to the young men who were overlooked, who didn't get the opportunity to show what they had or what they're about," Howard said. "Our goal is to market them on and off the court, to help them understand that there is life after basketball, but at the same time give them the pro experience that they have not been able to get on their own."
---
---
Former Wayland Baptist University standout hoops player Katie Bryson serves as the team's General Manager, while her husband Kendrick Bryson takes the reigns as the Head Coach of the Rockwall 7ers. Kendrick is a West Texas native who earned all kinds of accolades in his seven-year coaching stint at Irving The Highlands School, including Coach of the Year honors. He's also a renowned pro basketball skills trainer, having worked with several NBA players and players in professional leagues overseas.
Howard said that Rockwall was an ideal market for a pro sports team. She said she received lots of feedback from area residents, and many felt they would love to be able to go to a pro sports game without paying an arm and a leg for tickets and parking.
"The TBL is all about giving affordable, fun, safe entertainment for the community to come and enjoy, and be a part of whatever it is we're doing — from basketball games and halftime shows to getting autographs from players and player meet-and-greets," Howard said.
If you're like me, you're probably curious about the meaning behind the team's name.
According to the team's website, the number seven is one of the most significant numbers in the Bible, denoting completeness and perfection.
As such, the team operates on seven core values:
1. Hard work
2. Commitment / loyalty
3. Humility
4. Coachable
5. Respect
6. Serve
7. Pursuit of perfection
---
---
The TBL gives players who never had the opportunity to play in the NBA, overseas or other professional leagues the chance to shine on TVs across the entire world, as TBL games are broadcast live through the TBLTV network in more than 100 countries. But one of the most inspiring things about the TBL is that it showcases EVERYONE involved in the league, not just the players. Coaches, referees, team dancers, team photographers and interns all get the opportunity to get noticed and potentially land a role in the NBA or other top-tier leagues.
"Everyone has the chance to get noticed and showcase their skills, and I absolutely love that," Howard said.
Howard looks forward to seeing the community come out to support the players and have some great family fun at the games next season.
"Our prayer is that the residents of Rockwall will support us, come out and watch us play, and just be a part of our family," Howard said.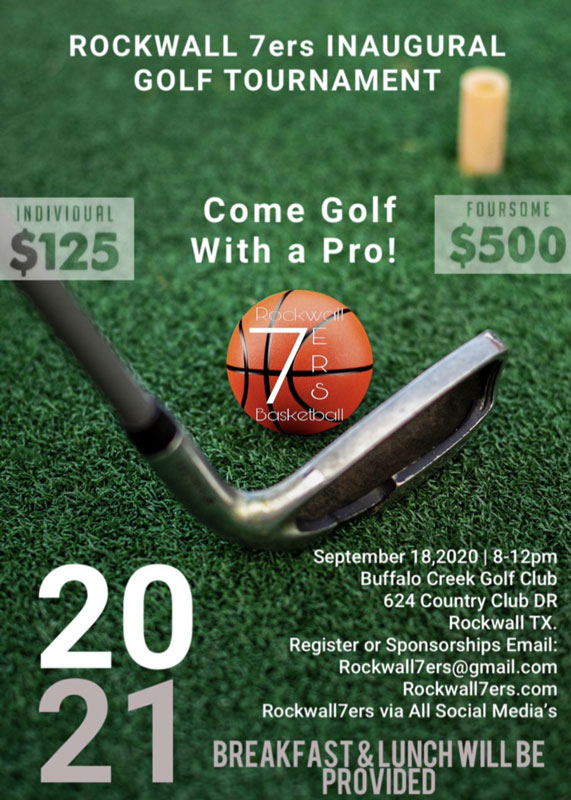 The Rockwall 7ers invite the community to their inaugural golf tournament fundraiser at Buffalo Creek on Sept. 18th from 8 a.m. to 12 p.m. Stay tuned to the team's website at Rockwall7ers.com for more information.
By Austin Wells, Blue Ribbon News. Courtesy photo.
---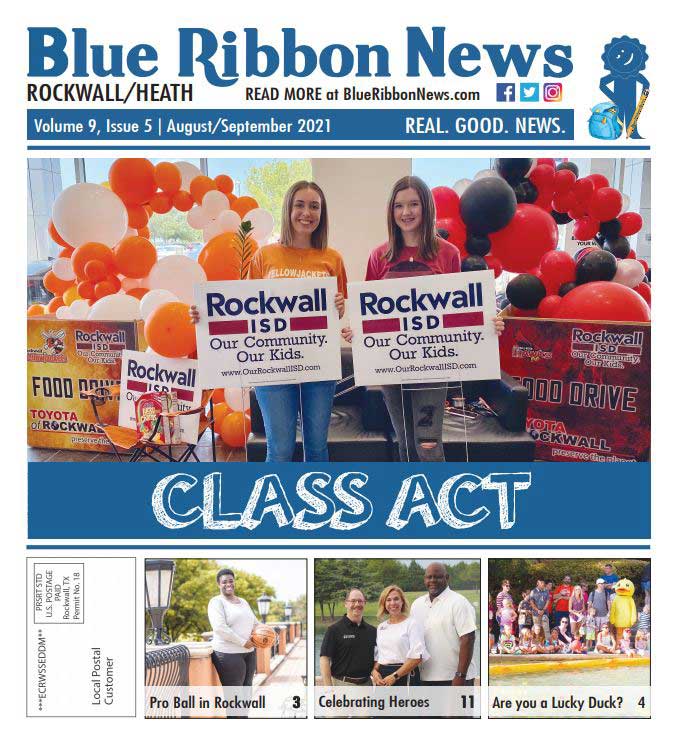 Our print edition is delivered free to ~15,500 homes in Rockwall and Heath, TX.
To share your good news and events, email editor@BlueRibbonNews.com.
Subscribe to our email newsletter here.
Advertising: 214-342-8000 or advertising@BlueRibbonNews.com.