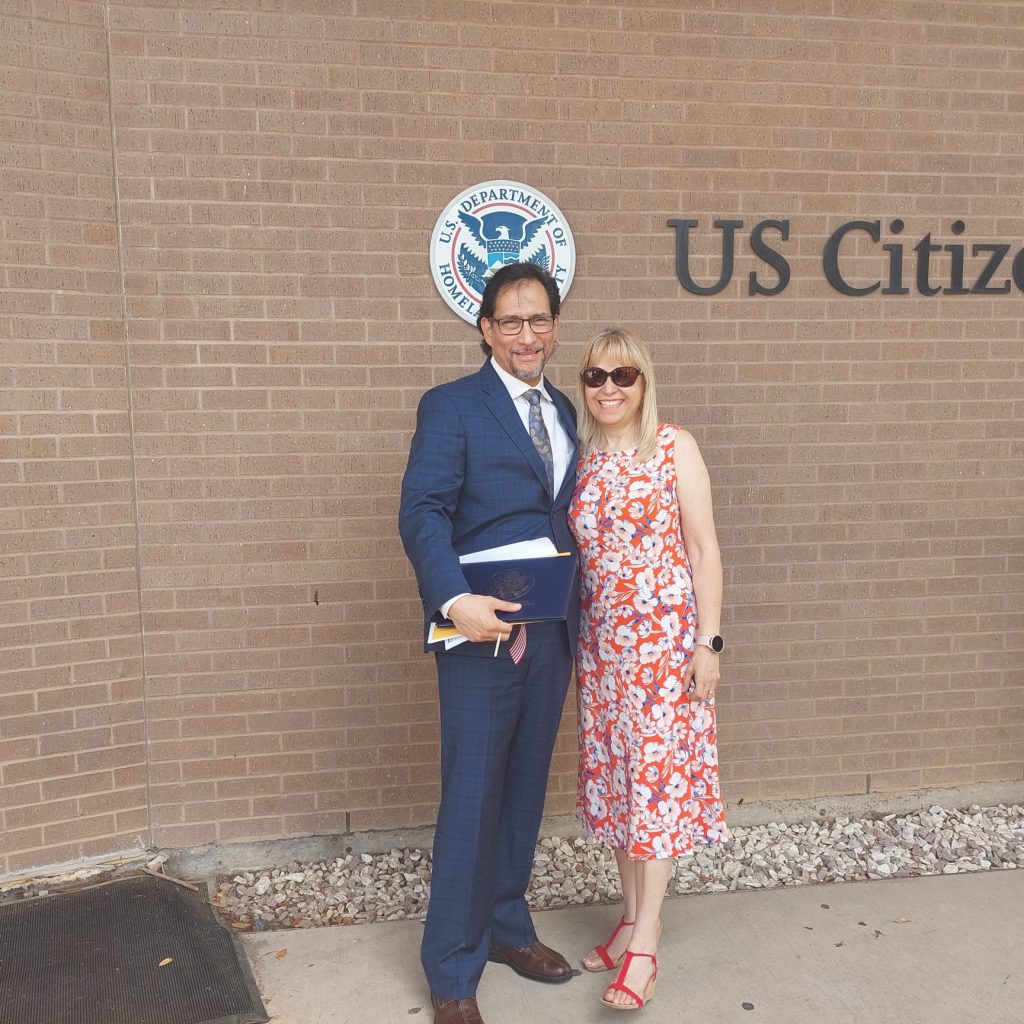 ROCKWALL, TX (Oct. 26, 2022) Gianni Fontanot, and his wife, Carlet Zarraga-Fontanot of Rockwall, originally from Mexico and Venezuela, recently became U.S. citizens.
Gianni visited the U.S. 30 years ago on a work-related assignment. After learning more about the country, the heroes, the struggles, and the seeking of justice for all, he dreamed of becoming a U.S. citizen.
Gianni also wanted to be a teacher someday in his life, so in 2010 they enrolled in a one-year special training program at a university in Mexico. They each obtained Teacher Certificates issued by the Texas State Board for Educator Certification. The couple moved to America the next summer and started as bilingual elementary teachers in Dallas ISD and Garland ISD. In 2017, they saw an opportunity to buy a house in beautiful Rockwall and jumped at the chance.
Check out the Q&A to learn more about their journey!
Q: What are some things that you found most challenging about the citizenship process? 
A: The process is long. It took more than 10 years to complete.
Q: What did you find most rewarding?
A: Being a U.S. citizen is like being a citizen of the world. The essence of America is to fight for what is fair, for what is right, and for what is good. And it would be an honor to contribute our bit.
Q: What do you love most about living in Rockwall?
A: One of the things we love the most is living so close to nature, having this beautiful Lake Ray Hubbard and the buzzing Harbor is like living in a movie.
Q: What advice would you give to others who are pursuing U.S. Citizenship? 
A: US citizenship is a privilege granted as a result of being a contributing member of society. Showing excellent behavior is paramount.
Q: In your own words, why is immigration important to the citizens and community members of Rockwall? 
A: Legal immigration supports the community's progress and growth.
Gianni switched back to his original field of computer programming about a year ago.
"I love to teach, and I did it for about 10 years, but I also wanted to experience the great opportunities that this country offers," he said.
Currently, he works as a contractor at American Airlines. Gianni and Carlet reside in the Caruth Lakes neighborhood of Rockwall. 
By Amy Busch, contributing writer/reporter, Blue Ribbon News.
---
---
Our

print edition

delivers free to ~17,500 homes and businesses throughout Rockwall County, TX. Click image to view.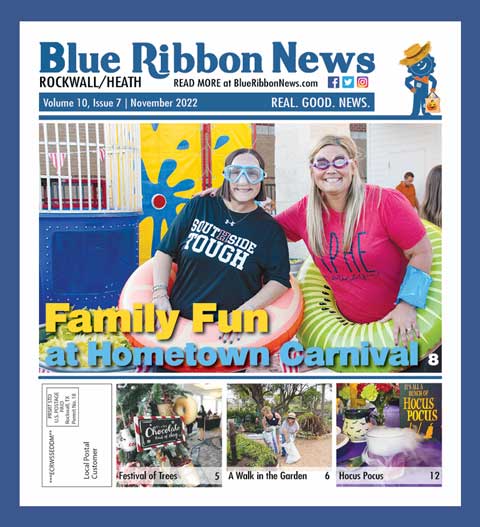 Subscribe to our email newsletter here.
---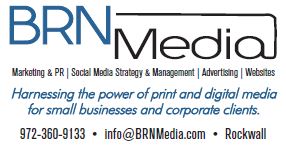 BRN Media is a multi-platform, full-service creative agency offering advertising and marketing services, social media management, and website development throughout Rockwall County and the Dallas area.